With a new batch of Microsoft surface on the lease, Microsoft announces that surface laptops will support both Windows 11 and Windows 10 and the user can choose the one that suits them. Well, this is great news for users. Hop on to learn more about what Microsoft has to say.
Well, recently there is a lot going on with Microsoft and Windows OS. Microsoft has planned to release their flagship Windows 11 OS in the fall of 2021 and has released the preview build versions for users on their insider platform. Their Microsoft surface laptops have surfaced and they had released a version update for their Windows 10 OS. users have flocked to look up what's new and improved and there is a lot of online traffic relating to Microsoft products.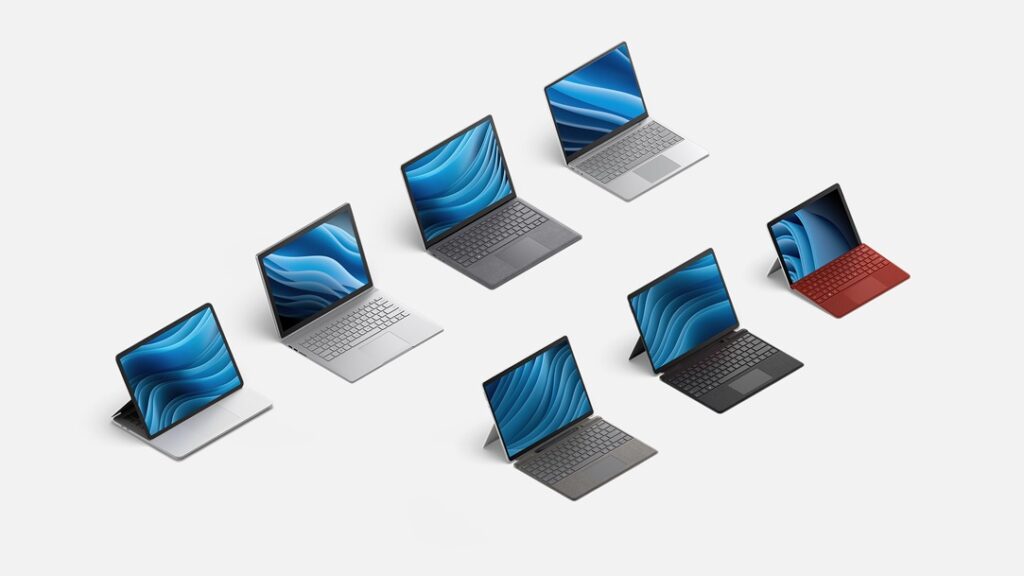 So, with Surface laptops about to release, there is a lot to discuss, there are 5 new surface laptops that has been released in September this year. These are considered one of the most advanced. The good part about these devices is they are Windows 11 ready and built exclusively to run Windows 11. If you are considering getting yourself a laptop to run Windows 11, check out the latest surface releases and get going with the one that suits you. Grabbing one of the latest surface devices might be good for you.
Recommended Post:- You will be more Secure with Windows 11 than with Windows 10 – Quick Guide
Well, if you are planning on getting a new surface device, here is the list of devices released.
Surface laptop Studio
The new Surface Studio has a sleek design with great accessibility. You can precisely achieve more using the precision haptic touchpad and a 14.4-inch touchscreen. You can game, live stream, and be creative with your work with the improved features. Well, with Surface Studio being Windows 11 ready, you get to experience the inexperienced with great efficiency.
Surface Pro 8
The all-new Surface Pro 8 comes with a super-fast processor, much faster than Surface Pro 7. The device runs on an Intel Evo Platform which is powered by a thunderbolt 4 port. You get 16 hours of battery life which will allow you to be creative and effective for long hours. You get an impressive keyboard and a slim pen to make your creative work easier. You can now experience the best with Windows 11 running your Surface Pro 8.
Surface Pro X
Surface Pro X runs a Microsoft SQ2 ARM Silicone. Now with a Windows 11 64 emulation built-in, the device is much more promising than the previous version. An application like Microsoft Teams and Adobe Lightroom has been optimized to run on the architect making the device much versatile and effective for users.
Surface Go 3
Surface devices have been promoting easy portability. Well, with the Surface Go 3 portability has become much easier. You can pick it up and carry it around everywhere without worrying about the size. Surface Go 3 has been made 60 % ore faster by using an Intel core i3 processor. The device features much more than a fast processor, it has long battery life, a 1080p camera, Dolby audio, and a 10.5 touch display.
Surface Duo 2
Surface Duo provides you with the power to carry around Microsoft in your pocket. This foldable device offers you a full-scale Android 11 experience with an 8.3-inch touch display, you can now experience the true 5G network experience on your Surface. Get a fun-filled gaming experience.
Well, with new surface laptops surfacing and out for purchase, some users might be interested in purchasing the devices. Well, Microsoft recently announced that the Surface devices will support Windows 11 and Windows 10. But initially be releases with Windows 11 but users can choose to run Windows 10 if they prefer. This option for switching OS is pretty great as some users might wish to run Windows 10 even with Windows 11 being advanced and improved compared to Windows 10. Also, Microsoft has recently released an updated version for Windows 10 which users can install on their divides and run effectively.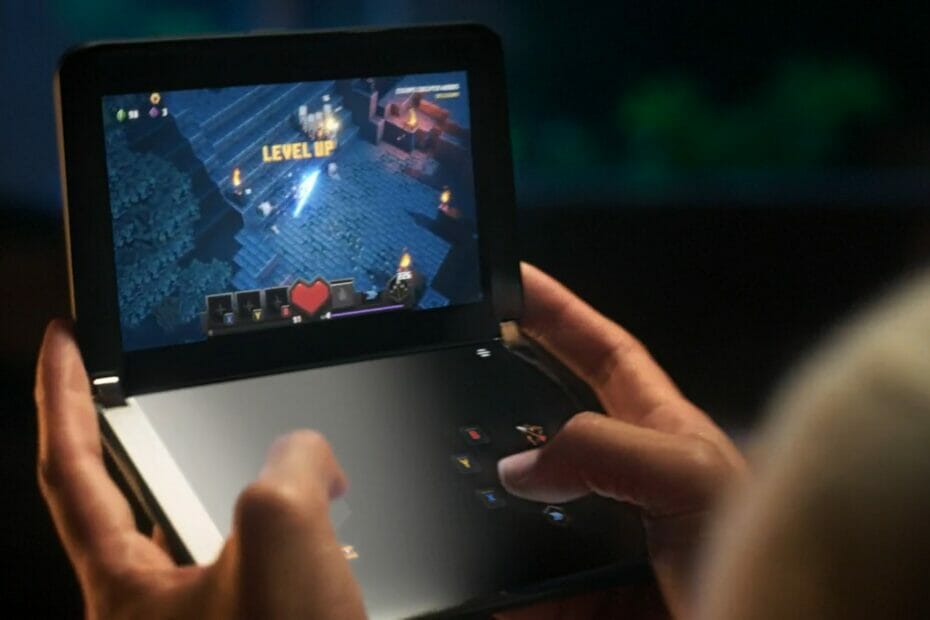 Well, this choice provided by Microsoft to choose between Windows 10 and Windows 11 is pretty beneficial for professional users as it becomes easier for the system admins to install and configure the system saving time and effort. Well, this is feature is only available for commercial customers and Microsoft provides support features to make installation of the preferred OS with all the support files like drivers and other files to run the preferred device efficiently.
So, if you have been under confusion or planning to get a commercial device, you are up for a treat, preorder the Surface products and get them delivered to you with great ease. Make wise choices, so to help you here are the major feature improvement in Windows 11.
The OS gets a user interface improvement. The UI has been reworked and you get to experience a new user interface that is entirely different from the previous Windows versions.
The OS features powerful security features to provide the best security and privacy features by employing technology like TPM 2.0, secure boot, and VBS.
There are many major changes in the way the OS will work which you will get a taste of when you work with.
Well, these are everything you need to know about What the new Surface devices bring in and how you can choose the OS you want to run thee devices.
Hope the information provided above was helpful and informative. Get the best experience with the new Surface devices and run your favorite OS.