Annoyed with Ads all over your workspace is very difficult to tackle. With ads everywhere, it's becoming difficult to focus and with the web being used in many ways to support your work, keeping your focus on the task at hand is very challenging. So, looking for ways to prevent ads on the computer is a pretty good way to tackle the issue, so, here in this article, we will find out one of the best ways to tackle ads on computers.
Windows OS is one of the easily compromisable OS. The OS is not pretty tough against adware and malware, so it is the user's responsibility to keep the computer safe and secure. Antivirus applications are not very effective in blocking adware, so something specific has to be used to prevent phishing issues on computers. Well, an ad blocker can be used and it will take care of all the ads and adware on the computer.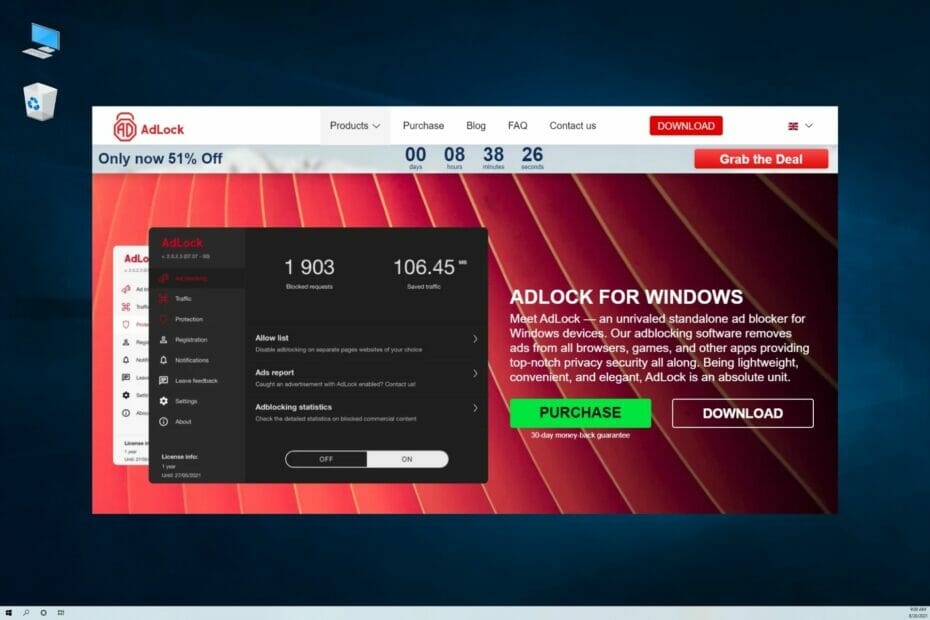 Ads are a great source of income for applications, videos and websites. Anything on the internet that is available for free will have ads, so they get revenue and you don't have to pay the premium for accessing the data. Well, with these ads being a good source of income for creators and developers, they disrupt your workflow. These tactics are used, so you will purchase a premium version of the product and use it without ads. Well, purchasing the premium version is not the only way to remove ads, you can also use software like AdLock to remove ads from all applications with ease without paying a premium to all of them. So, here in this article, you will find out how to install the AdLock Application on your Windows computer.
Recommended Post:- Windows 11 Support has Arrived in the new Windows 365 Business Update
Well, Every other platform has Ads and these ads disrupt every workflow and interrupt and cause a lot of trouble on your computer. Surfing the internet has become a nightmare with all these ads ready to annoy you. So, you might have been looking for a way to remove the ads from your computer or other devices. So, here AdLock brings you a great feature of blocking away all the ads in any application or website, so you can have a smooth workflow. 
Important features of AdLock for Windows
So, to begin with, AdLock is a premium Ad-blocking application that removes ads from every platform you use. Let it be applications or websites, you can use AdLock to invariably block ads from your computer. Unlike other Adblockers, this is an application that will run natively on your Windows computer. So to make things a bit interesting, here are the core features of the AdLock application.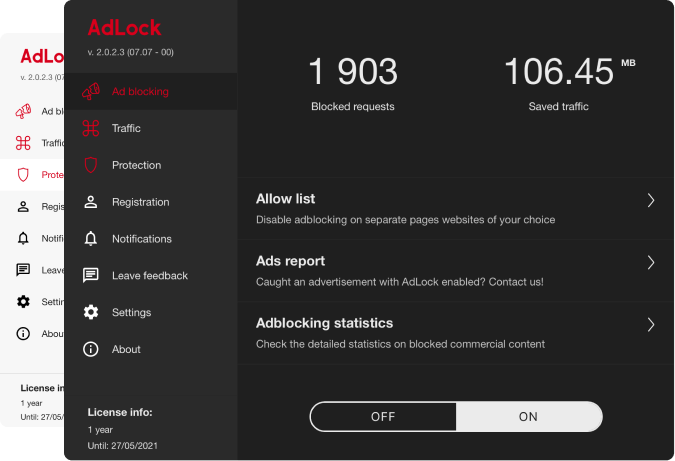 Multiple platform support: the application can run on Android(version 7.0), Windows 7 and above OS, Mac OS 10.15 and above, and iOS 11 and above.
Blocks ads on all major web browsers like Google Chrome, Microsoft Edge, Mozilla Firefox, Opera. 
Blocks ads, pop-ups, autoplay videos and many such ads on apps like Skype, KMPlayer, uTorrent. 
Be safe from phishing attacks, adware and other serious issues caused by ads.
Get a 77% off and use the application on up to 5 devices. 
Remove ads from YouTube and surf your favourite videos without any ads.
 Saves data.
Protects you from malicious websites and warns you if you try opening those websites.
Protect your data from spies and other crooks. 
Improves the performance of websites, so you can have a good web surfing experience.
30-day money-back guarantee.
Get 24/7 customer support.
Well, these features might look pretty nominal, and you may wonder, why go for a premium app like AdLock when you can use free extensions on your web browsers. Well, the answer is pretty simple, Adblocker extensions that are available for free are not so effective against some ads but AdLock being a premium application, will provide you with better quality ad-blocking service and much more. 
Well, all these features come in a package with the application and you can enjoy surfing the web and using free applications without ads. So, if you are not so sure about the application try the free trial version for a few days before you jump right into purchasing the application.
So, we have discussed all the crucial aspects of the application and now, let's see how to install the application on a Windows computer. So, the installation process is not so complicated and is as simple as installing any application on a Windows computer.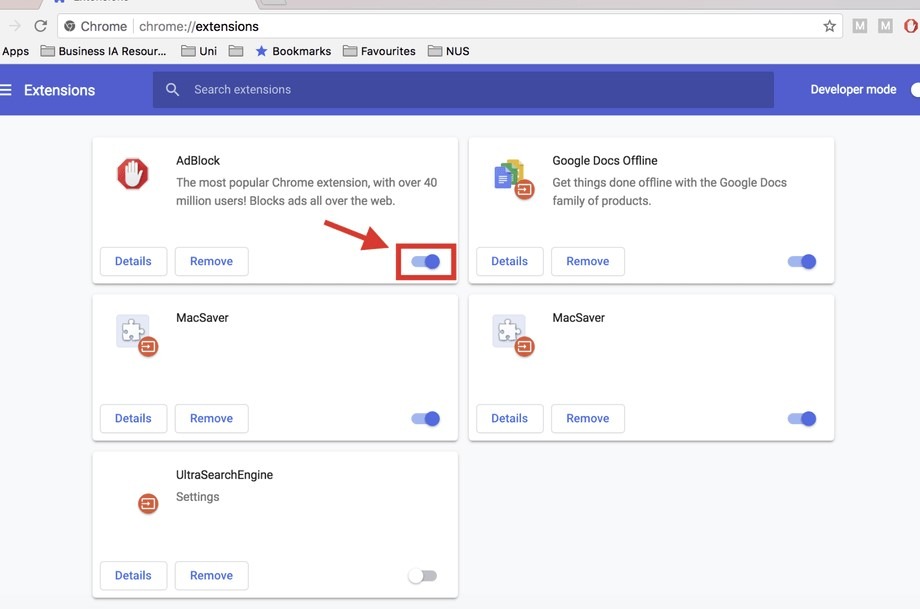 First, go to the official AdLock website and click on the download button.
Now, you will get a pop asking to save the download file on your computer(this depends on which browser you are currently using).
So, once the application package has been downloaded, you can install the application.
Open the installer, and here select your preferred language.
Now, click on the Next button after reading the licence agreement and accepting the agreement.
Now, follow the usual installation procedure of choosing the location where you want the application to be installed.
The installation process will initiate, you can finish the process after, you have checked the boxes create a desktop shortcut and create a quick launch shortcut(you can uncheck these options if you don't want the shortcuts).
The application will automatically open and will display the number of ads blocked by it after installation.
Well, this is a free trial version and you can purchase the app if you like the service you get from it.
Well, this is everything you need to know about the all-new AdLock application on Windows. With this said, you can try out this cool application and get an ad-free experience using your computer.
Hope the information provided above was helpful and informative. Try out the trial version and surf the internet like a pro without ads.