If you are someone looking for a good browser to install on your computer, this article is a must-read. Find out what Opera the browse has in place and see how the browser is the best to be used on computers and Android devices. So, a web browser is a very important and must-have software on a computer or an Android device. Usually, the OS comes with a pre-installed web browser like edge or chrome but these browsers are not efficient and users tend to install a third-party browser for efficiency.
Opera has been a very versatile web browser for almost three decades. It is one of the most used browsers on most OS platforms like Windows and Android. The browser has been a great one since its release and users all over the world use the features of the browser to surf the internet on a regular basis. There have been hundreds of updates to the browser to make it better and over the years, there have been many versions of the browser like opera mini, Opera GX and Opera browsers.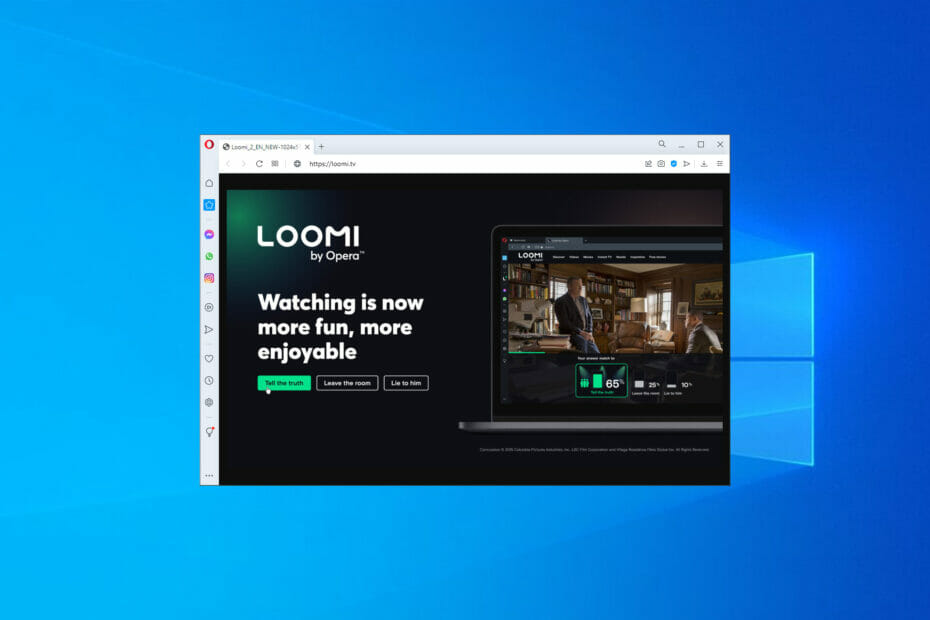 Well, there are many other browsers that are powerful enough for a normal user but with Opera, users can do much more and having a versatile browser such as opera will provide users with extra features and accessibility. Opera offers many features that no other browser offers and recently the new version of the browsers has brought in some cool features with it. Through this feature is available for Poland users as a beta version, it is said that opera will bring it to other users soon. Well, the feature we are talking about right now is the streaming feature, which comes built-in in the browser, which can be used to swatch movies and videos directly without having to install separate applications.
Recommended Post:- Fixed: Microsoft Store not Working and Reset or Uninstall Store App
So, if you are new to the opera browser or planning to install opera on your computer or Android, here are some features of the software, that might interest you.
Features of Opera Browsers
As mentioned above, the browser offers you many basic as well as powerful features enabling you to browse efficiently.
A customizable sidebar with many simple utility tools and social media applications, so, you can effectively manage them and communicate with your friends and family with ease.
Pin your websites with the pinboard tool. With this, you can keep track of a particular website with ease and access it with ease by clicking on the pinned icon.
Open as many tabs as you want and work with ease, unless your systems RAM supports the opened tabs.
You can snap andy content from the web using the easy snapshot tool, this will allow you to save content with ease.
Opera offers a built-in ad-blocker that will block all the unwanted ads on the websites. With the ad block, you can effectively save data and browsers without disturbances caused by ads on the websites.
You can integrate your Android with your computers and other devices with my flow feature. With this feature, you can share files and messages over the devices with ease. Helping you with your workflow.
You can directly access your search history from the sidebar and can find the website you need with ease.
The application supports all types of scripting used in websites to effectively make the website much more responsive.
Save and import bookmarks to keep all the important websites and web pages in an easily accessible place.
You can create two or more workspaces and effectively channelize your workflow.
Play your favourite music from the popular music streaming services from the sidebar using the player feature.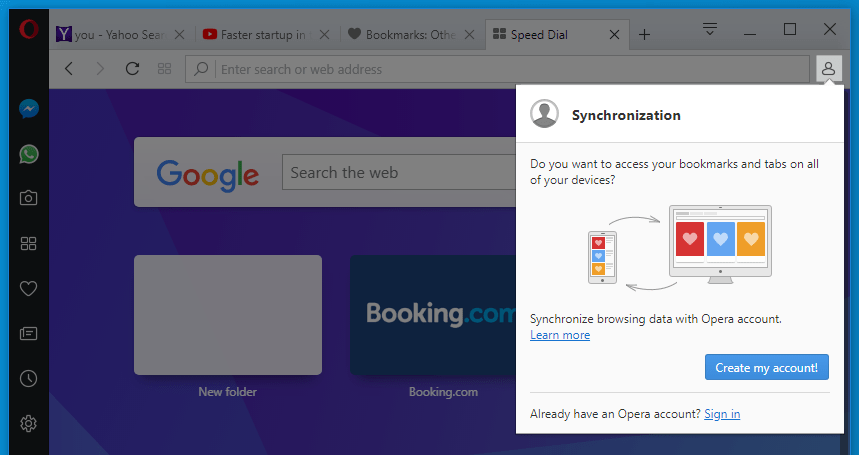 So, these are some cool features that make the opera browser stand out. Well, there are much more features, that you can experience when you start using the browser.
So, now let's focus on the streaming service that has been released on the opera browser to learn what exactly you can do with this feature.
The streaming service has been named Loomi and has been released as a beta version in Poland in two languages- English and Polish. The feature will available on version 82.0.4227.33 of the browser and you can download it to enjoy the service.
The streaming service provides users with a good search engine. Users can search by using the cast, characters, story, mood and much more, enabling users to search movies effectively.
Well, the content on Loomi is limited as of now, but with the service going worldwide soon, there will be improvements to the content.
According to opera, the Loomi streaming service will go worldwide soon and the quality and other aspects will soon be accessible for everyone to enjoy. To access the Loomi service, users can click on the L logo in the sidebar and access unlimited streaming services.
So, when it comes to subscription, Loomi is not a subscription-based streaming service, but users can watch movies for free with advertisements and can watch movies without advertisements without ads by signing up with an opera account.
So, these are some features of the Opera browser and the Loomi streaming service. If you are outside Poland, you can wait until Opera makes the service available worldwide to enjoy movies.
Hope the information provided above was helpful and informative. Opera will soon bring the streaming feature to everyone and you can enjoy movies at the comfort of your home.