Windows 11 has been gaining popularity over the weeks. Microsoft had released more than 2 preview builds which can be downloaded from the Insider program. So, with the preview builds available for use many users have flooded into the insider platform and installed Windows 11 on their computers. Users with Windows 11 preview build get to test run the OS and report bugs that will be rectified and resolved by Microsoft. Well with the official Windows 11 version about to release, Microsoft has made some changes to their preview builds and one such change is disabling the update estimates. We will discuss why Microsoft disabled the feature.
Well, Windows 11 is said to be one of the most advanced OSes in the market and has beaten its predecessors with many features and improvements. Windows 11 is a hefty OS and requires powerful system requirements to run, which is a bit controversial thing as many Windows 10 users who run old computers will be unable to get Windows 11. Even so, the popularity of Windows 11 is growing as more people are learning the features and the improvements done. With windows 11 needing powerful system requirements, hardware manufacturers like Asus, Nvidia, and Intel have rushed into building new and improved hardware with improved firmware. These improvements are better on the whole as the technology industry is stepping up and moving ahead. 
So, with Windows 11 preview builds being installed and used, we have got some pretty good insights into the features. The user interface in the OS is new and intuitive than previous versions, the user interface is built for running smart computers. The OS has got powerful security and privacy features which can be a major plus point for the Windows OS. along with security and UI improvements the OS brings in lots of improved functionalities that are much suited for smart computers. With Windows 11 Microsoft is stepping into a new class and these improvements will be revolutionizing the tech industry.
So, we have said that Windows 11 preview build is available for download but some of you might wonder, what is the insider program is and how to download the Windows 11 preview build. So to make things easier, we will put up a small guide with the steps to download Windows 11 preview build. This quick guide to help you out if you are yet to download the OS and want to do so. You don't have to waste time searching for installing methods elsewhere. But, if you have already installed Windows 11, just ignore this part, and let's get going with why Microsoft disabled the update estimate feature.
Recommended Post:- How to Dual Boot Windows 11 & Mac OS – Complete Guide
So, before you jump into learning how to install Windows 11 on your computer, know the system requirements:
CPU: 1 GHz or faster CPU.
RAM: Minimum of 4 GB RAM is required.
Disk Space: 64 GB free space.
Motherboard firmware: UEFI with secure boot.
TPM: trusted platform module (TPM) version 2.0.
Graphics: DirectX 12 support and WDDM version 2.0.
So, as you see the minimum requirements to run Windows 11 is much higher than what it took to run Windows 10. These hardware requirements are mandated as Microsoft had made the OS tune-up and perform better. Mainly the security feature in Windows 11 requires TPM 2.0 and without this installing Windows 11 will be impossible. So, before you install Windows 11, make sure your computer satisfies these requirements.
Firstly, to download Windows 11 preview build, you have to be running Windows 10 on your computer. If not, just upgrade your Windows 7 or 8 OS to Windows 10.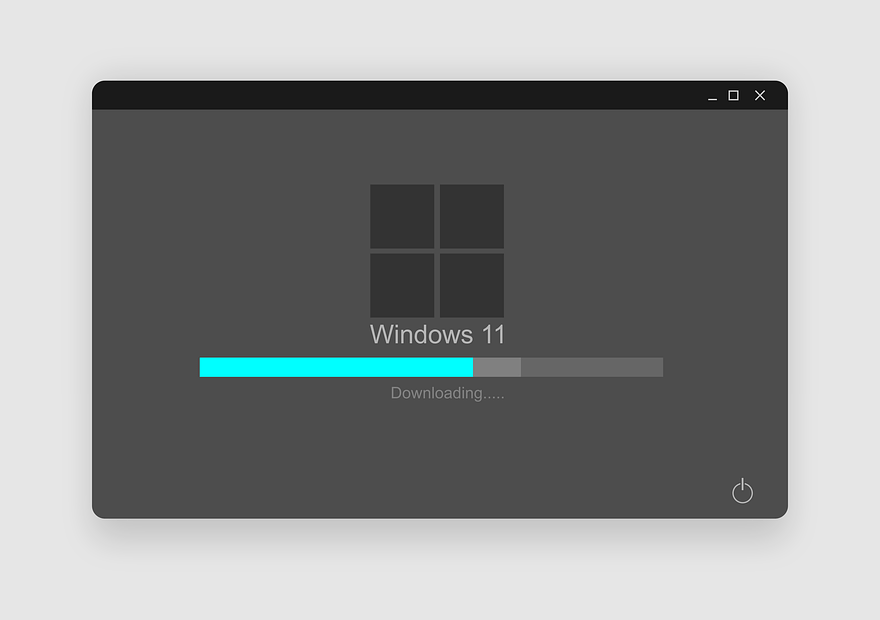 Now, in Windows 10, go to the settings and here, navigate to the updates and security tab.
Here scroll down and select the insider program.
Now, you have to log in to the insider program with your Microsoft ID and Password.
Now, select the dev channel in the option and register to the insider program.
Once done, restart the computer.
Now, go to the settings application. Here navigate to the updates and security tab.
Click on the check for updates option.
You will find Windows 11 option, now install the OS.
Once installed your computer will automatically restart and you will be booted up with Windows 11.
Well, Microsoft has temporarily disabled the Windows 11 update estimate feature. So, for those who might not know what an updated estimate is then, it is a feature that shows what estimated time for the update to get download and installed on the computer. Well, this feature is disabled for users who use an HDD and is enabled for users with SSD. this change has been done by Microsoft as there are many bugs related to the estimates feature. Mainly computers with HDD are facing issues with displaying the update estimates and this is pretty much a problem as HDDs are slower and inefficient compared to SSDs. this disabling of the updates estimate feature is temporary and Microsoft is working on fixing the issue.
Let's hope that Microsoft will enable the update estimate feature in their upcoming preview build and make the feature a standard on the official version as this feature will be handy for people to keep track of the update time and work efficiently with the computer.
Hope the information provided above was helpful and informative, this article is a bit elaborate and provides the most crucial information about Windows 11 and why Microsoft disabled the update estimates feature.