Windows and Mac Oses are great Oses and are run on millions of computers around the world, both the OSes are industry standards, premium quality, and are being supported by their respective developers. Well, there are many notable differences between the OS but they serve the similar purpose of running a computer with great efficiency. So, this article is all about dual-booting Windows 11 which is about to officially release, and Mac OS on a computer.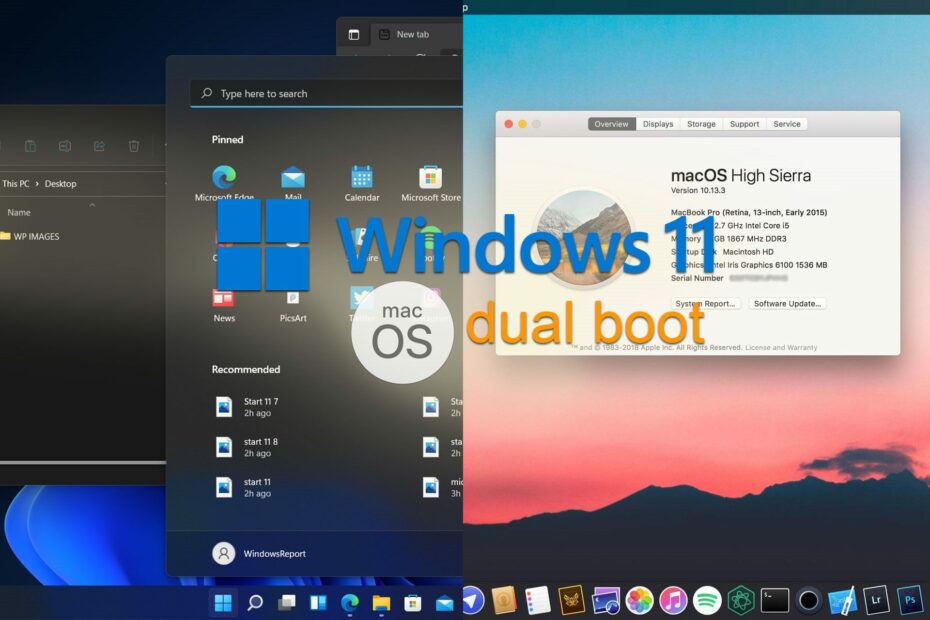 This combination for dual-booting can seem a bit off as both windows and Mac OSes have varying standards, and required a bit different hardware setup. Running them on the same computer can be difficult. But, some tech enthusiasts have been doing this for a very long. So, when it comes to running two OSes parallelly, there are many aspects to consider like the PC build, hardware features, and much more, 
We all pretty much know about Windows OS and Mac OS but for people who are just getting into knowing the OSes, here are some quick features of Windows and Mac. Well, with dual booting, you can also find out the OS that is more suitable for your use and choose it to run your professional computer. This might be a great option instead of sticking with one OS and getting accustomed to it. 
Recommended Post:- Asus Releases First Windows 11 Motherboard BIOS Update – Complete Guide
Features of Windows OS
Windows is a versatile and user-friendly OS.
Highly customisable.
Based on the hybrid kernel.
Easy to learn and use.
Windows OS is a general-purpose OS and suits better for Gaming, designing, programming, and other uses.
Requires relatively lower hardware specifications to run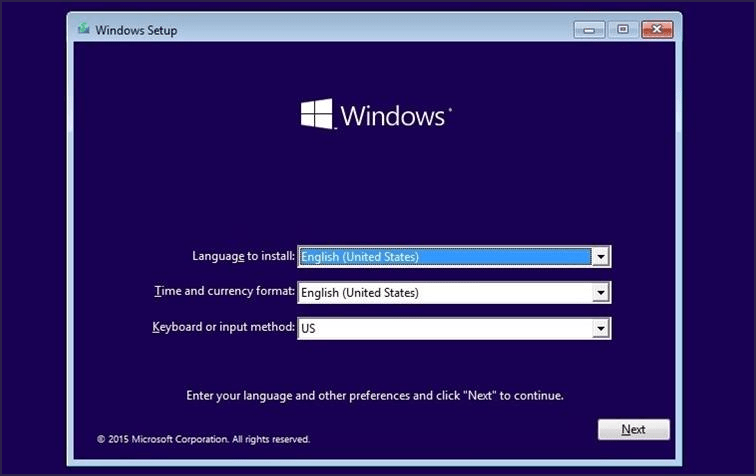 Features of Mac OS
Highly secure OS.
Intuitive user interface.
A bit hard to learn OS.
Mac is best suited for productive purposes like graphics designing, and programming.
Based on Unix kernel.
Requires high-end hardware specifications to run.
Well, when we lay an overview of Windows vs Mac OS, they will somewhat be the same as they both are classified as OSes, but, they differ a lot. They are from totally unrelated families of OSes and only share certain features that make them OSes. the OSes differ from each other in the build, characters, way of handling issues, and much more. So, we cannot just go around and judge them by who is the best in general terms, they both are at their best at their niche, So, when you are in a situation for buying a computer, think twice and make sure you find out which OS suits your work style. There are lots of computer guides available which you can use to get hands-on the best one.
So, Now, moving on, we already know they need different hardware requirements, and running them together is pretty challenging. Yes, to make things clear we will put up the requirements for running them on your computer.
System Requirements to Run Windows 11
CPU: 1 GHz or faster CPU.
RAM: 4 GB of RAM is necessary.
Firmware: UEFI and secure boot capable firmware.
Storage: A minimum capacity of 64 GB is required.
Graphics Card: DirectX 12 capable and WDDM 2.0 driver.
Display: monitor with 720p support and 8 bits colour channel is required.
Internet Connection: An internet connection is necessary as Windows 11 will receive crucial updates from Microsoft frequently.
TPM: TPM version 2.0 is required.
Mac OS System Requirements
Intel and AMD CPU with support for SSE4.2.
EFI64 firmware.
The kernel must be 64 bits kexts.
So, now that we are familiar with the system requirements, we can proceed o installing both the OSes on your computer. Well, the best and easiest method to dual boot Windows 11 and Mac OS is to install Mac OS first and then installing Windows 11. This method is easier as Mac OS has a tool that lets users install Windows OS on a Mac computer.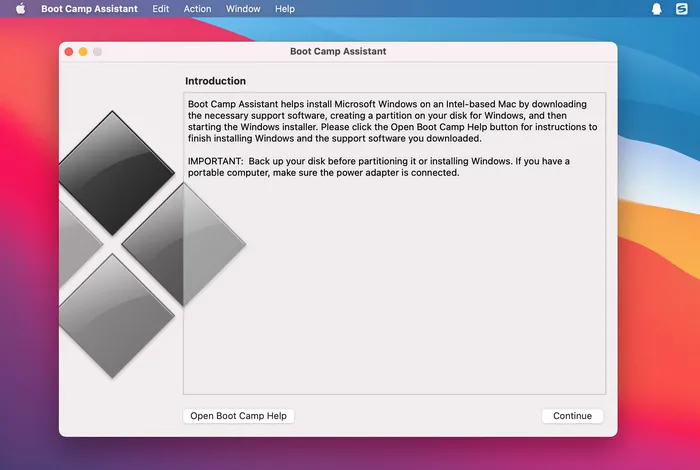 Usually, Mac OS is made for running Mac machines but it is also said that you can a custom build computer to run Mac OS, this is a great option as Mac devices are much costlier than custom builds and with Apple being perfectly fine with this, you can build a Mac computer yourself. This self-build Mac is called the Hackintosh.
How to Dual Boot Windows 11 and Mac OS on a Computer
Installing Windows 11 on a Mac computer.
First, take your Mac computer a macintosh or a Hackintosh
Now, download the BootCamp application on Mac.
Run the application, download the Windows 10 ISO file.
Select a partition that has a minimum capacity of 50 GB.
Now, click on the install button.
Enter your password and the computer will restart.
Now, your Mac will boot up with Windows 10 ISO,
Set up your preferences and install the OS.
Now, click on Custom: install Windows only.
Select the boot camp partition and format it.
Now, the installation will be done.
Once done, download and install all the Windows 10 driver files.
Now, once the OS boots up, go to the settings application.
Here, go to the updates and security tab.
Now, click on the Windows insider program.
Now set up your account and registered for the program by selecting the dev channel.
Restart your computer.
Now go to the updates and security tab in the settings, click on check for updates, Windows will now fetch Windows 11 files and update your computer to Windows 11.
You are all set, now, you can run Windows 11 on a Mac computer.
Hope the information provided above was helpful and informative, dual boot Windows 11 and Mac OS to have fun with both the OSes.