Adobe Illustrator is a strong vector image creation program. Graphic designers and artists all around the world utilize it. Despite its popularity, it is not without flaws. Can't finish previewing due to insufficient memory is one such issue. Fortunately, it is easily repairable.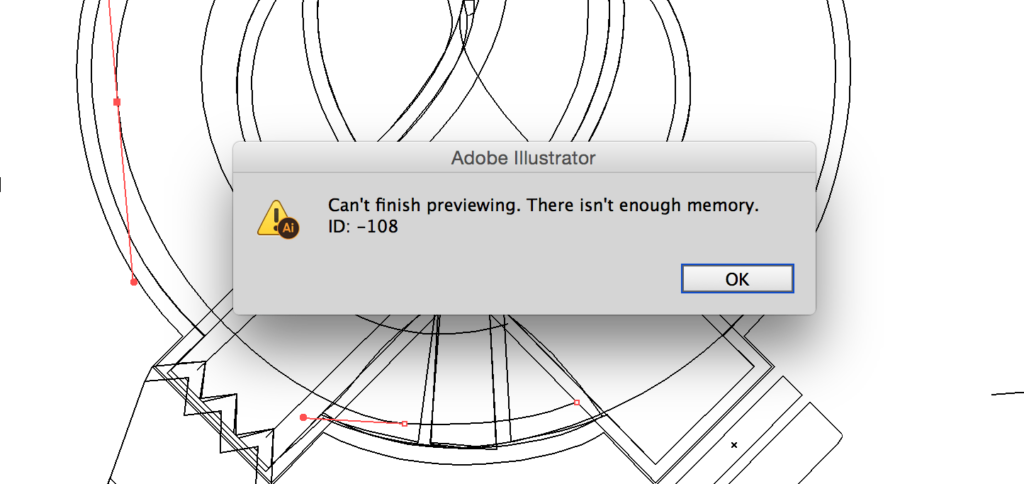 When you seek to view the artwork in Adobe Illustrator, you may receive an error message stating – Illustrator can't finish previewing, There isn't enough memory, ID 108. Vector drawings, particularly those with high resolutions and big file sizes, can consume a lot of resources. This, among other factors, may prevent Illustrator from previewing your work.
After discussing the problem, we will cover the expert-tested techniques for resolving the issue in this blog. Let's get this party started!
Recommended Post:- Fixed: Microsoft Store Error 0x00000000 on Windows 11
What exactly is Adobe Illustrator?
Adobe Illustrator is the industry-leading graphic design program that allows you to design and customize everything you can think of, from logos and icons to graphics and illustrations, with professional-level precision and time-saving tools like Repeat for Patterns and Global Edits. You may utilize Illustrator graphics in any size digital or print format and be confident that they will look precisely as you intended.
Illustrator is a premium monthly or yearly subscription, but you may try it out for free for seven days to determine if it's the ideal graphic design tool for you. Alternatively, use the regular edition of Adobe Express to create collages, flyers, films, and animations – it's free forever.
Plans begin at $1,675.60 per month. We'll get you started right away with tutorial videos and hands-on learning, free fonts and templates, Adobe Express Premium access, and more. Visit the Creative Cloud plans page to learn more about your purchase options.
If you want to try out other Adobe creative programs, you can buy Illustrator as part of the All Apps plan.
What causes the Illustrator can't finish previewing because there isn't enough memory error?
Illustrator may be unable to finish previewing on Windows 11 for a variety of reasons. Some of the most well-known are: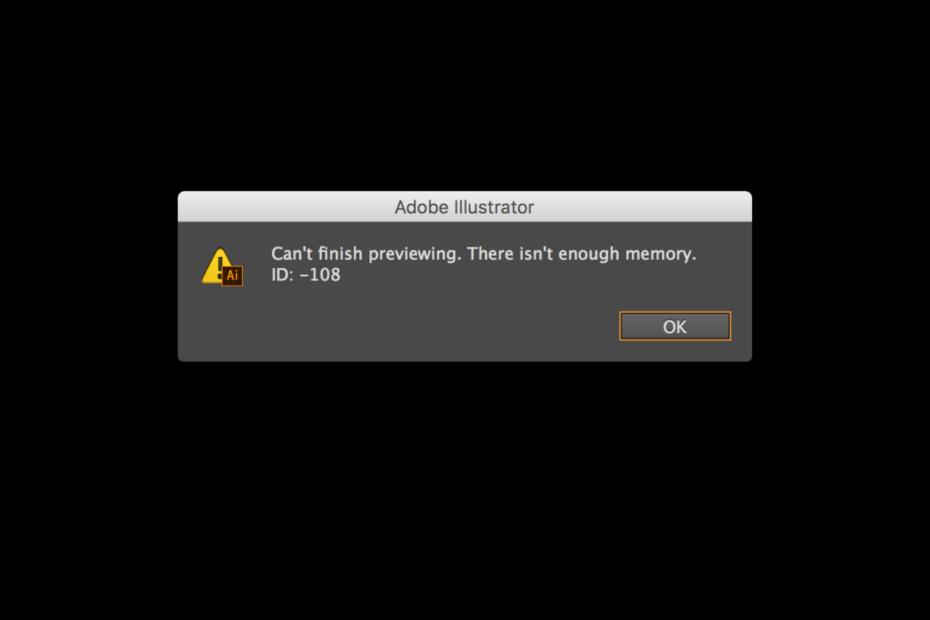 Inadequate system resources:- Illustrator requires a specific amount of memory and computing power to function properly. If your machine is unable to supply that, you may receive this error.
The software is out of date:- You must have an updated version of the app that is also compatible with Windows 11. The error may occur if the software is outdated or missing some files.
A large number of apps running:- If your computer has a large number of apps running, it may interfere with the app's seamless operation. Close any superfluous apps or settings.
System requirements not satisfied:- If your computer does not meet the system requirements for running Illustrator, you may encounter this problem.
Corrupt files:- If the file you want to preview is corrupt, you may encounter this problem. To check that the file is corrupted, open another image and see if the issue occurs.
What can You do if Illustrator displays a can't finish previewing due to insufficient memory error?
Before proceeding with extensive troubleshooting, you should investigate the following easy fixes:
Start your computer again.
Examine the app's system requirements.
Close any superfluous applications.
Solution 1: Modify the Scratch Disk setting
Step 1: In the Illustrator software, select Edit.
Step 2: Navigate to Preferences.
Step 3: Select General, then Ctrl+ K.
Step 4: In the following window, navigate to Plug-ins and Scratch Disk.
Step 5: Select Scratch Disk from the menu. Choose C for Primary from the drop-down menu.
Step 6: Select C drive for Secondary from the drop-down menu once more.
Step 7: Click OK to restart Illustrator.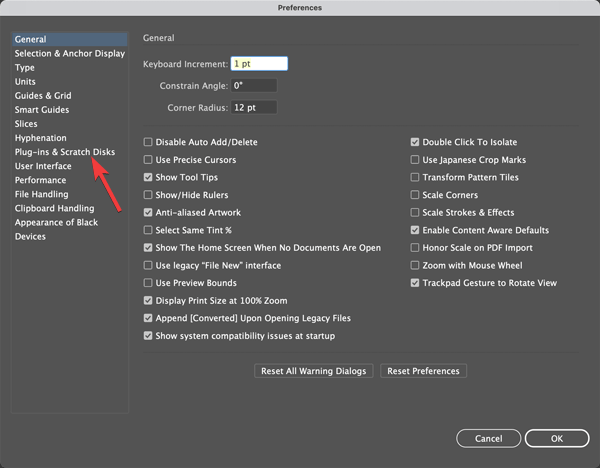 Solution 2: Reinstall Illustrator
Step 1: First, open the Creative Cloud app.
Step 2: Select Apps and then Updates from the left pane.
Step 3: Select Illustrator and, in the upper right corner, click Check for updates.
Step 4: Click Update if an update is available.
Solution 3: Execute Disk Cleanup
Step 1: Open the Run terminal by pressing Windows+ R.
Step 2: Enter cleanmgr into the search box.
Step 3: On the following screen, select C drive and click OK.
Step 4: Next, choose Clean up system files.
Step 5: Select C drive once more and click OK.
Step 6: Select all files in the Files to Delete column and click OK.
Step 7: Select Delete Files and wait for the procedure to finish.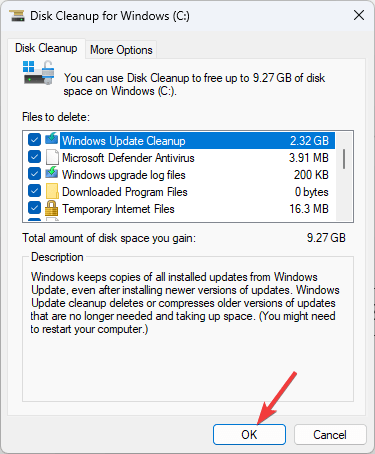 Solution 4: Dividing the Complex Artwork
Illustrator's capabilities and effects, such as 3D, effects, mesh, and so on, enable you to produce even intricate artwork. It can, however, slow down software or the computer's capacity to preview it.
If you feel that the artwork is creating the problem, you must divide it into segments. You can also save the artwork, close the software, and restart your computer.
Solution 5: Files that are damaged or missing
This issue may occur when the artwork is imported or opened in the app but has corrupt links to the artwork. Fonts, patterns, and colors could also be corrupted or missing. To resolve this, you must locate the exact font or a font that is close to replacing the lost font.
Solution 6: Please contact Adobe Support.
If nothing else has worked, you should contact Adobe Customer Support. Explain the problem and the solutions you tried; this will assist them in better understanding the situation.

Solution 7: File damage or corruption
If the file is corrupted or damaged, Illustrator may fail to preview it. This can happen when the artwork is imported or opened in Illustrator. The artwork may contain references to corrupted or missing artwork. Fonts, colors, or patterns may be corrupted or missing. You may need to locate the precise font or a close equivalent for the lost font. If the issue is caused by a corrupted or missing linked file. The link will need to be repaired.
Solution 8: The minimum system requirements were not met.
Illustrator is a resource-intensive application, particularly when working on huge, intricate, and high-resolution artwork. If the minimal system requirements are not met, or even surpassed, Illustrator may have difficulty previewing these artworks. To run Illustrator, you should get a PC with 8 GB of RAM and a specialized graphics card.
Solution 9: There are too many open apps.
When Illustrator must preview the artwork, a great number of resources are required, especially if the file is enormous. When there are many open apps, they consume a lot of RAM. If Illustrator is unable to complete previewing, close some of the open apps and try again.
The preview issue can be caused by insufficient hard drive space or a sluggish hard drive. If your hard disc is nearing capacity, free up some space. You can also upgrade to a quicker, larger-capacity SSD hard disc. You can also move files to a secondary drive and leave the primary drive with only the installed program.
Conclusion
Illustrator may crash depending on the source of the inability to complete previewing. If Illustrator is unable to complete previewing because system resources are insufficient, system requirements are not met, or the file is damaged, Illustrator may crash and the PC may display a blue screen error. You can try these solutions if Illustrator can't finish previewing on Windows 11.