Microsoft is about to release their Windows 11 OS late in 2021 with improved user interface security features and much more, it's only natural that all other tech companies start to improve their product standards to match the OSes features. Most hardware companies like Asus, Intel, and Nvidia have already improved their existing products to support Windows 11 OS. so this article is all about the new password manager application for the iCloud for Windows 11. Well, this is great news for Windows users who uses iCloud on Windows. So hop on and learn what's new and how to get the new update.
Well, most of us would know what iCloud is and would have been using it for many reasons. For people who are new and, here it comes, iCloud is a cloud-based storage platform developed and managed by Apple, alongside cloud storage, features iCloud provided much more that will be discussed in detail in the features section. Well, the iCloud application has been upgraded by Apple to support Windows 11 and in this application, the security features have been improved. We all know that Apple is much more concerned about their user's data security rather and with Windows 11 having powerful security features, Apple has integrated and added additional password features to fully utilize the security features of Windows 11 OS. This is one great piece of news for iCloud users.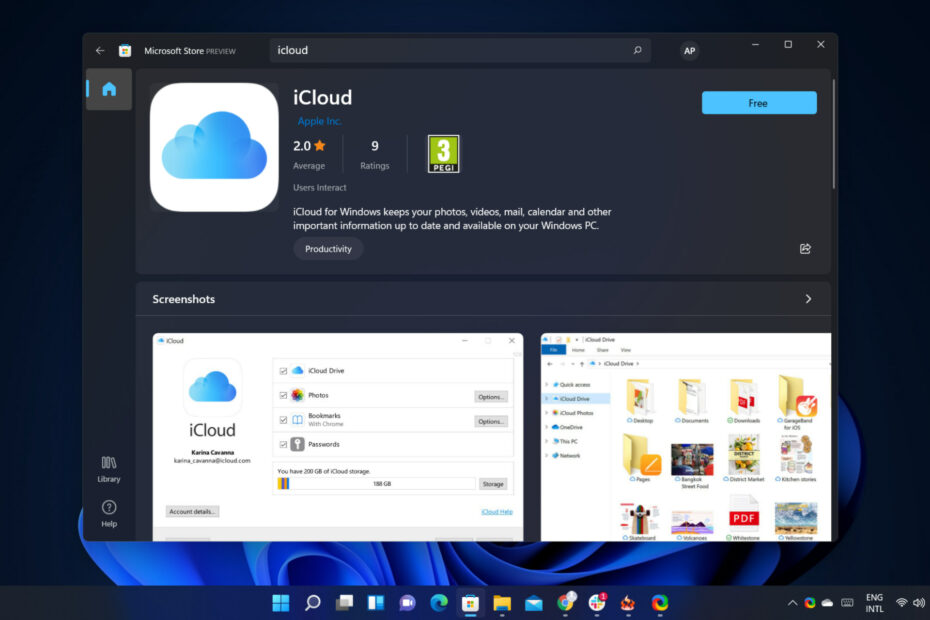 Some of you might wonder how come iCloud, an Apple product runs on Windows OS. well long story short.  Microsoft and Apple have been rivals for over four decades. Both are now tech giants and have a huge fan base. Well, the rivalry in the late '80s and '90s was so intense as both went on to become the best. But now, the rivalry has fallen short and both have made allowances in their respective OSes to support the applications and features of the other. This situation arose, as Microsoft once had invested in Apple when Apple was in a crisis. So, we may call it a power play done by Microsoft, and somehow this turned out to be great. Nowadays, most Apple applications are supported by Microsoft and the users who are accustomed to both the OS can be benefited and vice versa is true i.e Mac computers support Microsoft applications. 
With this cross-platform support, working has become easier, people with Apple phones and Mac can work great on Windows OSes with the ease of data transfer features provided by iCloud. The limitation set by Apple no longer applies and most of the features can be used on Windows computers. 
Recommended Post:- Intel provides Windows 11 users with Bluetooth and WiFi Drivers
Features of iCloud in Windows Computers
iCloud, as discussed, is much more than a cloud storage platform, and here are the features, so you get to understand the platform and make full use of the features.
Access iCloud drives.
File backup features.
Media transfer is made easy between devices.
Highly secure than other cloud storage platforms.
Easy password management.
View safari browser's bookmarks on Windows for ease in web surfing.
Integrate with browsers in Windows OS.
Organise better with iCloud mails, contacts and calendars.
These features provided by iCloud are pretty helpful for people using Apple's products as well as Windows computers. You can now pretty much easily transfer and access data from the iCloud which is centralized. 
So that we have discussed the features of iCloud in Windows computer, We will jump right into looking at what's new in the updated version of the iCloud application developed for Windows 11. With security in concern, the new iCloud password manager application for Windows has many features that make password management easier and provides the users with improved ease in using the platform.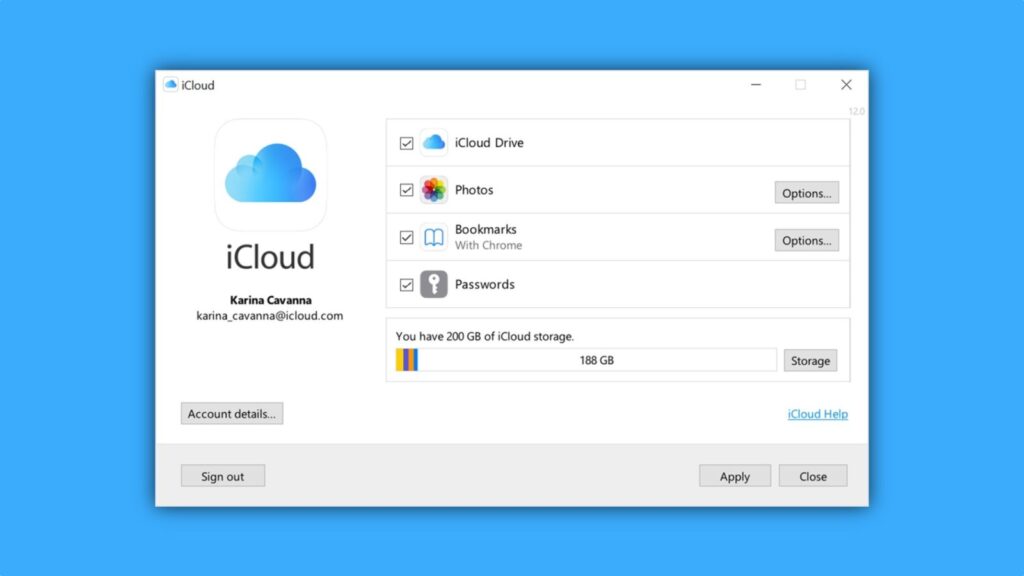 What's New in iCloud Password management App for Windows 11
Easy to use iCloud from web browsers like Google Chrome and Microsoft Edge with iCloud password management extension installed.
Access all your saved passwords from the Windows hello screen with a single click after authenticating.
The extensions and the data channels are encrypted for extra security.
Easy access and management of passwords possible.
Smart credentials auto-saving, the password management app saves all the login credentials but omits crucial credentials like a credit card, and debit card logins.
Login credentials syncing over all the connected devices for easy access.
The app is pretty simple designed with a search box, list of your saved password, edit option and a delete option. This you can use with ease and access the data.
So, the above mentioned are the features of the new iCloud password management app, with which you can access all your data from any connected device like iPad, iPhone, Mac, and Windows. This easy access is secure and can only be authenticated by you. The security improvements in Windows 11 also ensure you get fully protected. 
So, for using the new password management application, you need to install the iCloud application on your Windows 11 computer from the Microsoft Stores, and then log in to the iCloud using the Apple credentials. Once done, install the iCloud password management application and then log in using your Apple credentials. If you want to use the password manager on the web browsers, you can install the extensions and then login into them.
Hope the information provided above was helpful and informative, get the iCloud password management app and use the app with great ease.