Excel Online not functioning or not opening files is a widespread issue among Windows 10 users, although there are general remedies available. However, for more specific concerns, one must specify the exact error message seen while working with the program. The problem can occur if someone edits a workbook in Excel Online and then leaves the document open for up to 6 hours without making any further changes. It could be due to worksheet protection or having too many styles.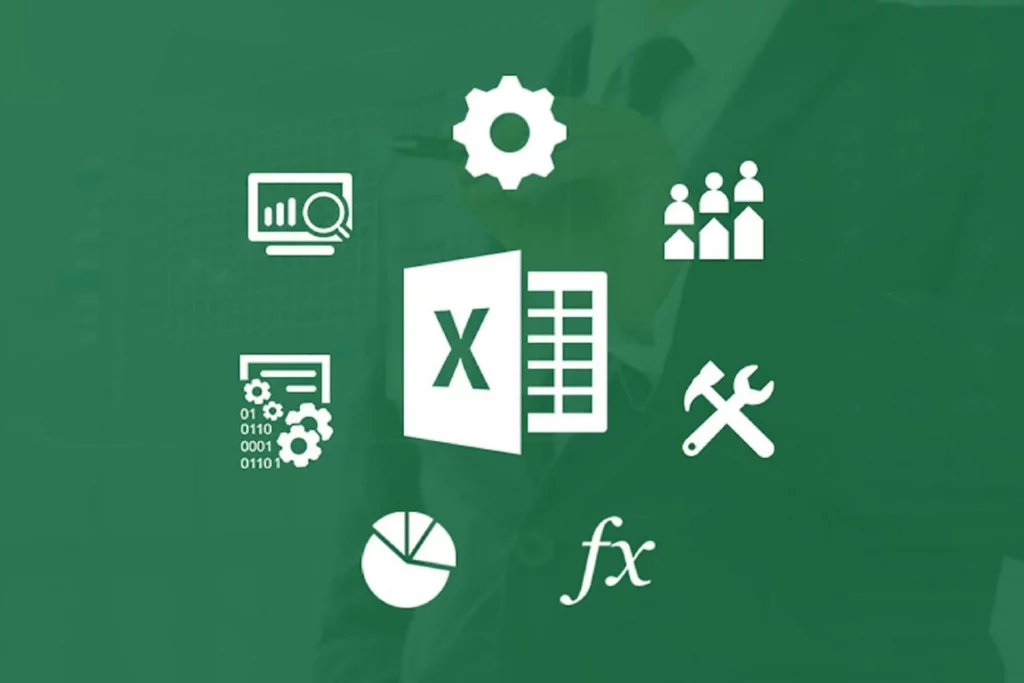 Regardless of the cause, this article includes tried-and-true solutions to the problem.
Why is Microsoft Excel Online failing to respond or Not Responding?
The failure of Microsoft Excel Online is primarily due to browser difficulties. It can also be caused by incorrect workbook settings.
Recommended Post:- Fixed: Unable to Launch Citrix Receiver on Windows 11
Some of the most common causes are as follows:
Corrupt browser data accumulation
Incorrect browser settings
The file size is quite large.
Fixing Excel Online is not Working and won't Open files Message 
Make use of a different browser
If Excel Online is not working in popular browsers such as Chrome or Safari, switching to another browser may be a viable choice. There is no better option than Opera.
It's a fantastic error-free browser with outstanding capabilities that allow you to personalize it to your own needs and save you a lot of time.
It's quick, dependable, and stresses your online safety. The free VPN and adblocker will keep you safe and secure. The adblocker will make your browsing much faster by keeping unwelcome advertising at bay.
When you have a lot of tabs open, the workspace function, integrated social media messenger, search tab, and bookmarks management are all useful features.
Clear the cache and restart the browser
This works for various browsers like Chrome, Safari, and Firefox and is a generic workaround for the Excel Online not functioning or loading issue. Fortunately, most of these browsers feature in-app reset options. Check the steps to resolve the issue. They are as follows: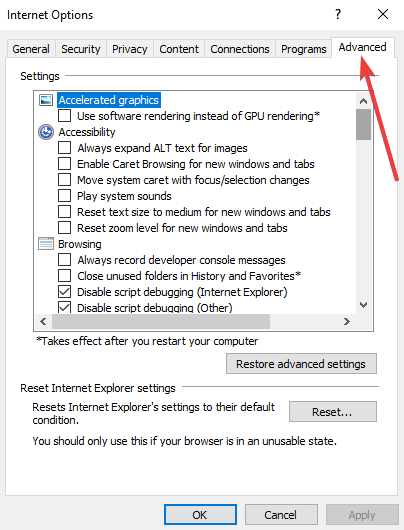 Microsoft Edge
Step 1: The first step is to launch Microsoft Edge and click the three horizontal dots (…) in the top right corner of the browser. After clicking it, go to the menu and choose Settings.
Step 2: Next to Settings in the Settings box, click the three parallel lines at the upper left of the page.
Step 3: At this point, choose Reset Settings from the menu.
Step 4: To continue with the reset, select Restore settings to their values.
Step 5: To confirm, click the Reset option on the next screen.
Google Chrome
Step 1: Launch Google Chrome and navigate to the window's upper right corner. Select Settings from the menu by clicking on the three vertical dots.
Step 2: Scroll down and click to expand Advanced in the Settings window.
Step 3: Scroll down on the left side of the screen and select Reset and clean up.
Step 4: After that, select Restore settings to their default values in the Reset and clean up window.
Step 5: After carefully reading the disclosure, click the Reset settings button in the Reset settings box.
We are done and now users can then restart their browser and resume working in your Excel Online workbook after the process is finished.
Mozilla Firefox
Step 1: The first step is to launch Mozilla Firefox and navigate to the three parallel lines in the upper right corner of the screen. Step 2: Choose Help from the menu now.
Step 3: Select the Troubleshooting Information option under the Help menu.
Step 4: Click Refresh Firefox in the Troubleshooting Information window's upper right corner, where it says "Give Firefox a tune-up."
Step 5: To continue with the browser reset, click Refresh Firefox in the Refresh Firefox Prompt.
The Firefox browser reset is complete. You may easily keep working on your Excel Online workbook.
Internet Explorer
Step 1: Open Excel Online and navigate to the document library to access the files.
Step 2: Select the Library tab on the document library page. Select Library options from the Settings section.
Step 3: From here, select Advanced options in the Document Library settings window. Navigate to the Opening document in the browser.
Step 4: In step four, select Open in the browser and then hit OK.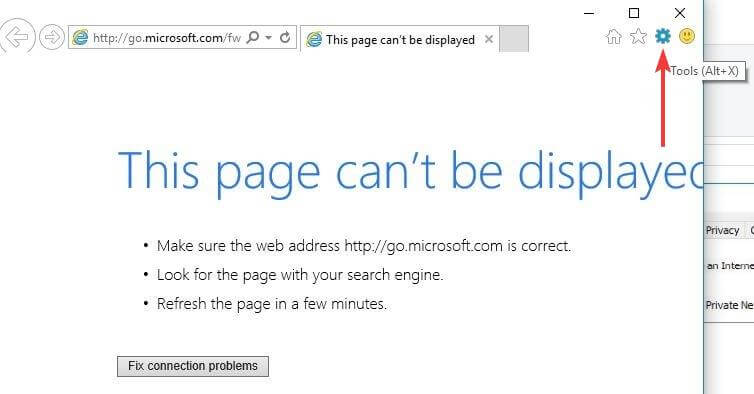 Last but not least, if Excel Online is not functioning on Box, cleaning the cache and cookies on your browser is advised.
Test out two-step verification.
By making it difficult for anybody else to enter your Microsoft account using two forms of identification, such as your password and contact or security information, two-step verification protects you.
Without your security details, whoever obtains your password won't be able to access your account. This is why it's crucial to have different passwords for all of your accounts.
Every time you log in on an untrusted device, a security code will be delivered to your email, SMS on your phone, or an authenticator app to enable this two-step verification.
When this is turned off, you only need to use the codes once or twice to confirm your identity, which is unsafe for your account.
Create a default file-opening procedure
Try these steps and it may help the users to resolve this message.
Step 1: Visit the website for the document library where the Excel files are kept.
Step 2: Navigate to the Library tab.
Step 3: Select Library options from the Settings group.
Step 4: Visit the options page for the Document Library.
Step 5: Select Advanced options.
Step 6: Locate the Opening document in the browser option in the Advanced options.
Step 7: Go to the browser and click Open.
Step 8: The last step is to select the OK button.
Expert Advice
Some PC problems are challenging to resolve, particularly when missing or corrupted Windows files are involved. Your system may be partially damaged if you're having problems correcting an error.
Installing an online application or a program that will scan your computer and pinpoint the problem, is something we strongly advise.
Note: Request that your admin checks the library permission if you can't find the Library tab or it's greyed out.
Steps to do it:
Step 1: Use the admin account to log in.
Step 2: Visit a library.
Step 3: Click on the library.
Step 4: To grant library access, click.
Step 5: Check the permissions displayed for the user who is having issues with Excel Online.
File download and re-save to drive
If Excel Online isn't functioning properly or won't open files, try downloading the file and opening it with Excel's desktop client.
If this solves the issue, save the file once more and upload it to OneDrive.
You prevent such problems, you can make sure to always close all open documents, and you can advise anyone with whom you share documents to do the same.
Verify the file's size.
On Excel Online, working with a huge file could be challenging because it might not be supported. Additionally, it will take too long to load, which could prevent Excel Online from functioning or from opening files.
When you download a file, it will often take five to ten seconds for it to fully open or calculate in Excel, depending on how sophisticated it is. This explains why, when attempting to use Excel Online, you receive messages such as "Please wait, we are still loading the workbook" or "Couldn't open the spreadsheet."
To make it function, you'd need to make the file simpler or smaller. You can get the file to open by switching the computation technique to the manual, depending on your calculating requirements.
Conclusion
Just that. While using Excel Online in Windows 10, the problem can be eliminated using the aforementioned two techniques.
The worksheet you are trying to open has a file size that is too large for your Office 365 subscription, which results in this error. You need to make the workbook's file size smaller to open it.
Additionally, the file can be opened on the Excel Desktop client without being compressed. But shrinking the size is the best choice for accessibility.
Excel for the web not functioning might be a bother because it drastically reduces productivity. Fortunately, as this post has demonstrated, it is not the most challenging problem to resolve.