Mouses are one of the basic hardware of any platform. Traditionally, this mouse used to be plugged into the back slot of the CPU or sometimes in the front as well. However, due to advancements in technologies, mouses have gone wireless and have minimized one of the cables in the CPU. The main advantage of using a wireless mouse is that it is much easier to take off anywhere you choose and wherever you want. This reduced many problems faced by everyday laptop users.
However, these wireless mouses have reduced user's problems in many ways, but these become very troublesome once their platform is updated to the latest version of Windows, which is Windows 10. So the question that comes to their mind would be why not is the mouse working? To know more about IDP.Alexa.51: What they are And Is It A Virus, drop down to our ISO River page for the detailed insights.
Why Isn't The Mouse Working
The first thing that could be happening is that your mouse is not compatible with the latest software. So every time your mouse shows an error, that means your mouse settings are not being resolved correctly with the latest software. However, if your wireless connection is more than 5 years old from its initial launch, then it could be the problem where your mouse doesn't work.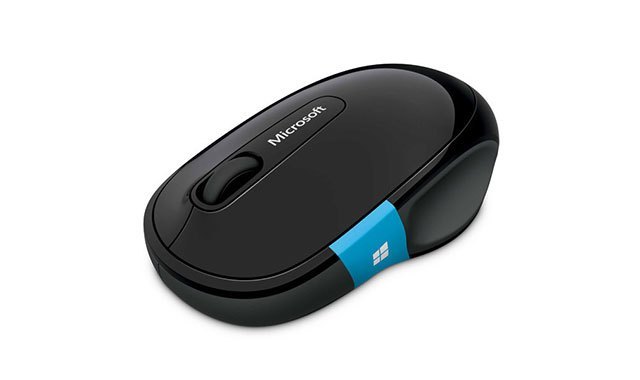 So if this is the case then you need to buy a new mouse that is compatible with Windows 10 settings and you have no choice but that. But there may be some chance that your wireless adapter connected to the port is not connected properly and so it is creating problems receiving the signals. Therefore, check if it is connected correctly.
Recommended Post:- How To Find Wifi Password On Android – [Updated 2020]
However, if your mouse is the last one and it still doesn't work, then the port of the place where you plugged in your wireless mouse receiver might not be working or not receiving adequate power to work properly. Now for this problem just change your port settings to maximum use or change your receiver to another port where it can work properly.
Many times, you may see that the mouse is not working due to driver settings, which will be modified due to Windows 10 in your software. For that just launch the device manager, then locate the "Mouse and another pointing device" option on it and then expand it. Then right-click on that option and uninstall all the mouse drivers. Once it's uninstalled, just restart your PC again and then reinstall the mouse driver settings.
So all your problems could be solved, but if not then follow this. Start the device driver again and then locate the 'Mouse and other pointing devices' option again and then open it again and just update the driver settings, where a window will appear where you will only have to select 'Automatically search for updated driver software' and then just update all the software and just restart your computer again with new updates.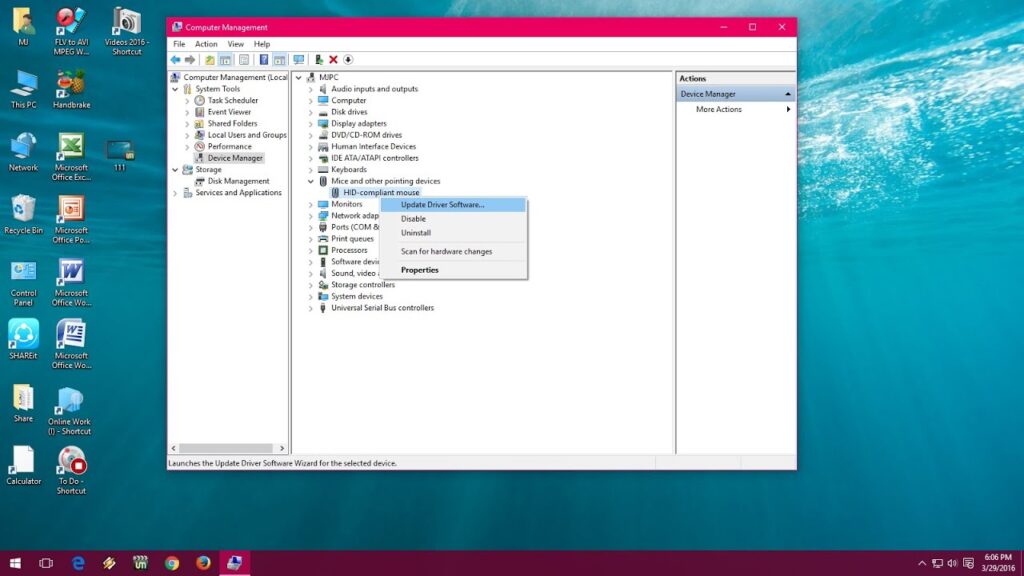 From all these steps, if your mouse still doesn't work, just wipe your PC's boot once, which can be done by launching the System Settings dialog box and then select the services tab and hide all your services programs from Microsoft, this step is done to protect all your important files. Then start your "Task Manager" and disable all your processes from there and then just restart your PC. Then revert all your settings back to normal and reboot your PC again. All your mouse issues may have been resolved and the new changes will also make your PC run smoothly.
Fix Wireless Mouse Issue
However, if nothing happens from all of these steps outlined above, just do one thing which is to reinstall Windows 10 settings again. However, working with a wireless mouse in Windows 10 can create a problem, but we can hope that Microsoft will surely find a suitable solution for this problem in the next updates. We believe that all the information provided to solve the problem of your wireless mouse is productive enough to help you solve the problem and clarify your queries about it too.
Learn how to fix wireless mouse as it helps you with a good amount of features and smooth functioning. Also, it is extremely handy and easy to function. If you have any queries regarding how to fix wireless mouse you can drop down your concern in the comment section and we will get back with the solution in minimum time.