Computers these days are pretty cool. The technology has improved and it's very far from where it all started. The first computers were run using commands and codes, well, modern computers are run by well-designed and powerful operating systems. Well, these improvements and upgrades have been done in the past few decades and Microsoft played a very important role in the development of the OSes and other powerful tools to run the computer efficiently.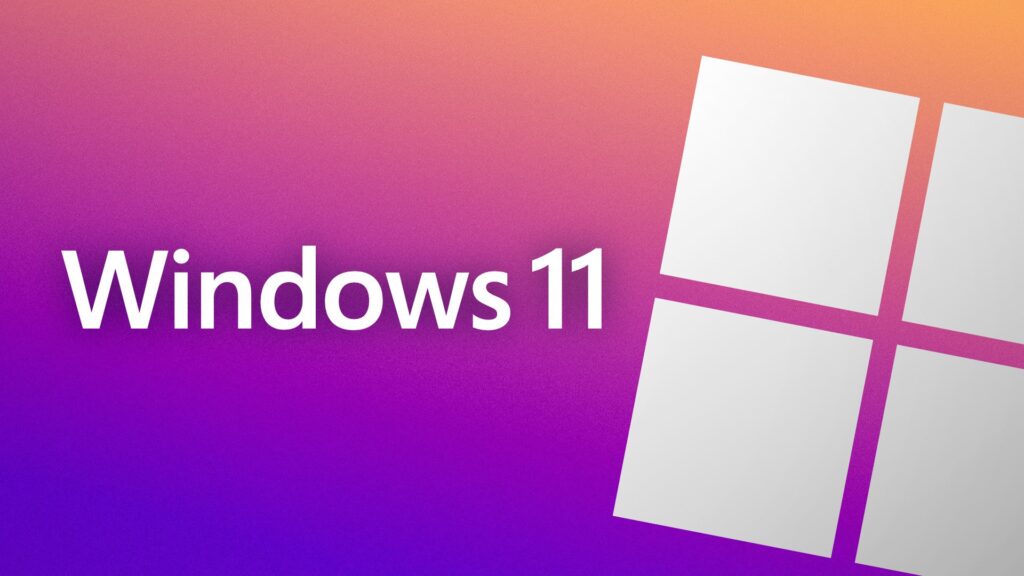 In the modern computer world, Microsoft is ruling and most computers that are currently being used are running a Windows OS. Well, it is said that around 1.5 billion people worldwide use Windows OS to run their computers. Well, the current Windows OS that is being used on a large scale is the Windows 10 OS which has been released in 2015 and is one of the best OSes ever released. Windows 10 offers many ultimate features that have been very beneficial for all professional and home users. The OS receives two major updates every year and that's how the standard is maintained and the OS is being run without a halt. Well, even recently Microsoft had released an update.
So far Windows 10 has been ruling the Windows world and now, there is going to be another ruler The Windows 11, which is about to release soon. Microsoft has released preview builds of Windows 11 and some users have already grabbed a copy of the preview build from the insider program. The preview builds that have been released have been promising and have displayed lots of improved features and functions. These improvements seem to be good and show that Microsoft is getting ready for a generation shift. Well, if you have tried the preview builds, you would have got an idea of what's new and improved, and well, if you are new to Windows 11 and waiting for the official version to release, you can have a glim at the features mentioned below.
Recommended Post:- Your new Surface Device can Operate on Windows 10 & Windows 11
Features of Windows 11 at a Glance
Well, here is the feature that Windows 11 is about to roll out with.
Improved user interface: The OS has got a new user interface which is unlike any other Windows OS. the new UI is pretty similar to a Mac UI and it looks great. The whole user interface has been revamped. The new user interface features a new set of icons, a new menu panel, a customized start menu, windows with rounded corners to make it calmer. So, the OS's user interface is very much enhanced from the previous Windows OSes.
Powerful Security Features: Windows 11 mandates the availability of TPM 2.0 and UEFI secure boot to improve the security feature of the OS. the OS is customized to utilize the maximum potential of the hardware-driven security features to make the computer secure and foolproof.
Integration of Android Applications: Soon, you can use your favourite android application on Windows computers, this is very cool as this integration makes lots of sense. This is a concept for now, but Microsoft will soon be bringing such a feature to their Windows 11 OS. Well, the feature will be enabled with the support of the Amazon Appstore.
Better Gaming With Xbox Features: Microsoft had integrated some of the Xbox features like directstorage and AutoHDR to improve the gaming performance on Windows 11. This is great news for gamers.
Better Virtual Desktop Experience: Microsoft has improved the virtual desktop features allowing users to do more with virtual desktops, users can now use each desktop as an individual entity and work effectively with multiple desktops.
Microsoft Teams Integration: Windows 11 has teams built-in which makes work from home or any other virtual meeting to be easily accessible.
Better Multitasking: Windows 11 features a snap layout tool that allows users to easily multitask with different applications at once. Well, this feature has been improved from the previous Windows OS and it has been made easy as Windows 11 provides the easy switch key when you hover over the minimize button in the application. 
Widgets for better Functioning: Windows 11 features new widgets for easing functioning on the OS. with widgets you can access many features anf functions on the OS with ease.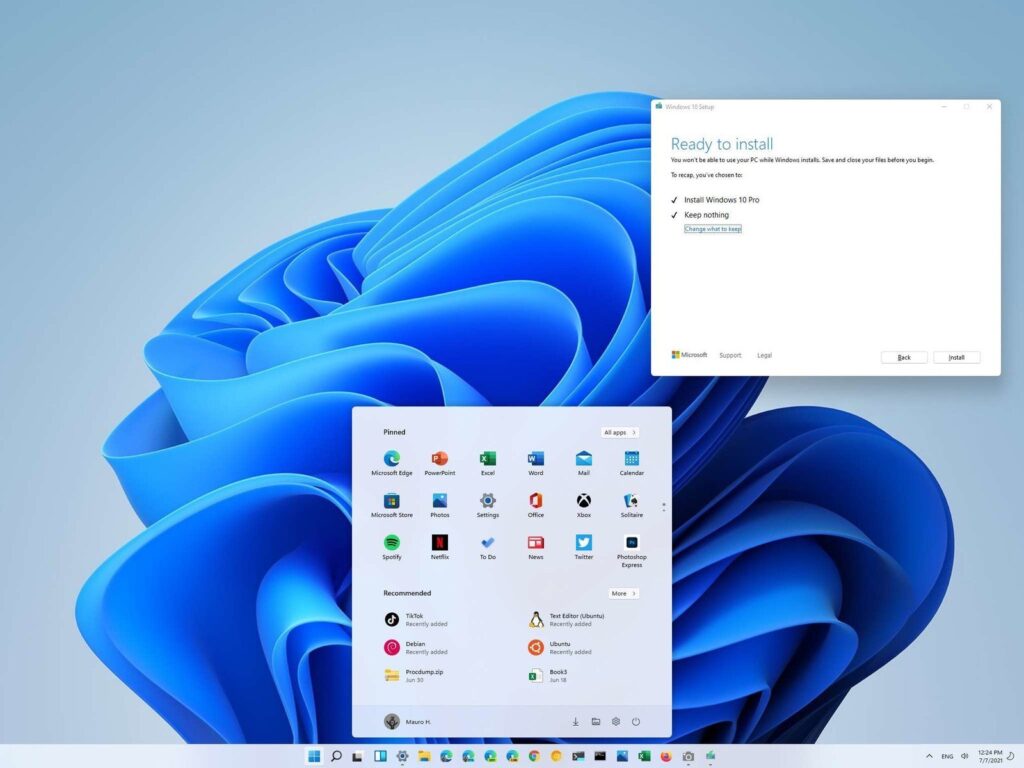 Well, these features of Windows 11 are pretty good and you will be soon able to experience these features. Well, before we jump into learning how to update to Windows 11, we can get a glim pf what is the system requirements to upgrade to Windows 11:
CPU: A CPU with multiple cores and a minimum clock speed of 1 GHz is required to run Windows 11.
RAM: 4GB of RAM is required to run Windows 11.
Display: A display with a minimum support form 720p is required to run Windows 11.
Security Modules: A TPM 2.0 chip and a UEFI secure boot are required for Windows 11.
Graphics: Graphics card with support for DirectX 12 and WDDM 2.0 is necessary.
Well, these are the minimum requirements to run Windows 11, so make sure your computer has all these features, if you don't have some of the features, you can upgrade your computer or just stick with Windows 10 which will be supported by Microsoft until 2025.
So, that we have explored the system requirements, we can jump right into how to update to Windows 11 from Windows 10.
Update to Windows 11 from Windows 10
Well, the method is pretty straightforward and is essentially similar to the update method used to update the OS. follow the steps mentioned below to upgrade to Windows 11 once the OS is official.
Open the Settings application by pressing the Windows and the I key on the keyboard.
Here, go to the updates and security section.
Now, select the Windows updates option.
Here, click on the check for updates button. The system will check for updates.
If your computer is eligible for Windows 11 the update will automatically start. You can be worry-free and the update process will be done by the Windows updater mechanism.
Well, this is how you can update to Windows 11 from Windows 10 on your computer.
Hope the information provided above was helpful and informative, once the official OS comes out, you can easily update your computer and run Windows 11.