Two is always better than one and hence two monitors for your computer setup is magnificent. With a dual monitor setup, you can do a lot more and your efficiency improves drastically. Moreover, a dual monitor is most suited for gaming and millions of gamers use a dual monitor setup. So, with such widespread use of dual monitors, making the setup look good will give the user a great user experience.
So, when it comes to making monitors look good, wallpapers are a great choice as wallpaper is the first thing that gets displayed on the screen after you have logged into your account. The first screen appearing has to be good-looking and aesthetically pleasing so, your mood gets better.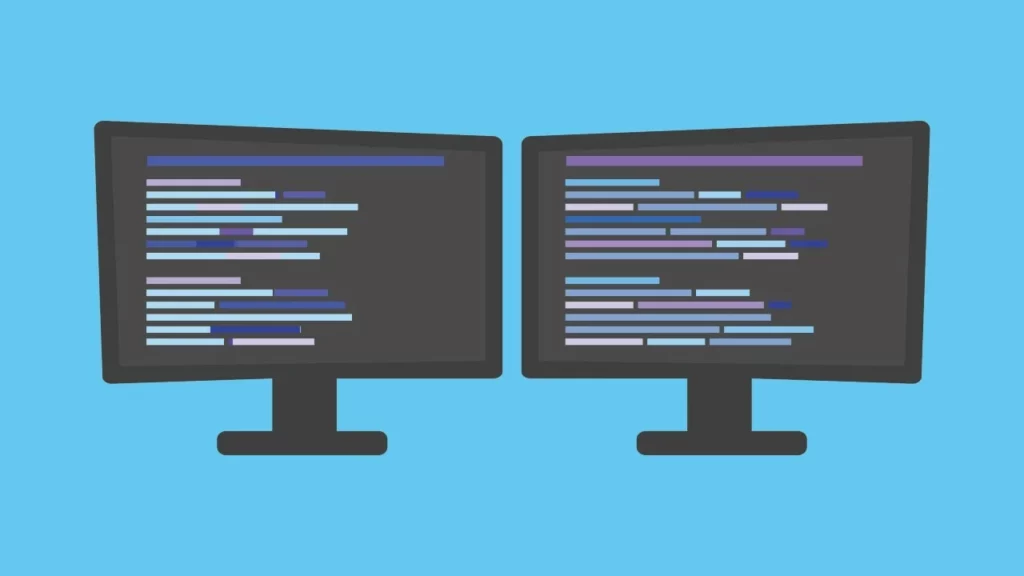 For Windows computers, there are many ways to make the computer look good and there are many built-in tools and features that will make the user interface better you can also download third-party applications that bring you features to aesthetically modify your display. The theme on the OS is the first and foremost user interface feature that you can play with to make your PC look great, and one component that gets changed along the theme is the wallpaper, which enhances the theme you have set on your computer. Well, when it comes to themes on Windows OSes, Microsoft has been doing a great job of infusing better themes and making it a point that users get to experience the best.
So, the craze for wallpaper on Windows started when Microsoft introduced the bliss wallpaper shot by the famous photographer Chuck O'Rear in 1996 when camera technology and digital photography were at their prime. This photograph went on to become the default wallpaper of Windows XP and ever since then wallpapers on Windows have been evolving with time. With the history of wallpaper dating back to 1996, we are in an era where the wallpapers are so awesome and this has made a great impact on computer users. Well, apart from wallpapers, Microsoft has also infused lock screen wallpapers which get automatically updated when connected online and displays photographs of wonderful places that humans have ever explored. So, this proves that wallpapers are one of the most important components of the Windows OS, so Microsoft will try to work on making them better over time. 
Recommended Post:- How to Remove Startup Programs on Windows 10
So, the main focus of today's article is setting wallpapers on dual monitors on Windows 10. So, is fairly simple to set wallpaper on Windows 10 and here are some simple methods or techniques that you can use to set wallpaper on dual monitors.
As mentioned above, dual monitors have become a widely used amenity that has various applications and provides the user with better usability. So, learning to use dual monitors on Windows is one of the best things you could learn, so you can make use of the monitors effectively. Well, handling a single monitor on Windows is a fairly easy job but when it comes to dual monitors, there are some techniques that you need to focus on to set up dual monitors efficiently. So, with our focus on the wallpaper, for dual monitors, you can effectively learn some simple methods to effectively manage wallpapers on dual monitors.
Some Easy Methods to Effectively Set Wallpaper for Dual Monitors on Windows 10
Follow along and learn the best methods to set wallpapers on dual monitors.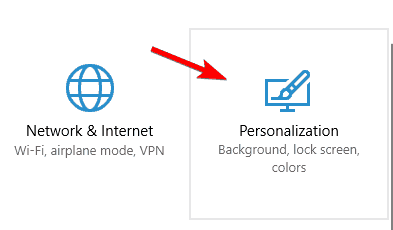 Method 1: Use Third-party Applications
Third-party wallpaper applications are abundantly available for Windows 10. There are several types of applications that provides wallpaper features on Windows 10, so, you can check for the best one or the one that suits your interest.
So, to get the best application for your Windows 10 computer, you can use the Microsoft Stores and search for wallpaper applications, or just use the web browser for Wallpaper applications. Well, if you want a premium application, you can download and install paid applications or if you want free ones you can get free applications. So, with a wide range of available applications, you can select any of them and get your wallpaper managed like a pro.
Method 2: Use the Options Available in the Settings Application
Settings on Windows 10 offers a wide range of user interface customization and from here, you can make use of the background configuration feature to set the background on your computer. This method is very straightforward and you can easily set the wallpaper on your Windows 10 computer with two monitors.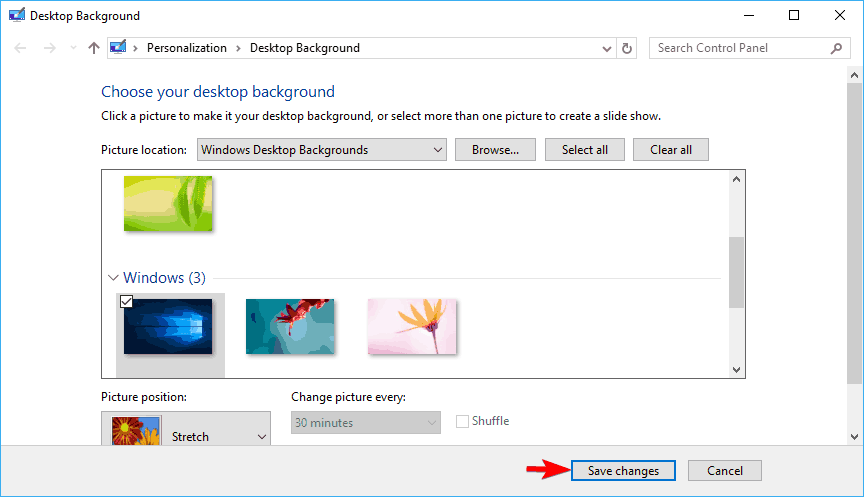 To use the background feature on the settings application, open the settings application by using the Windows + I key on the keyboard.
Here in the settings application, go to the personalisation tab (personalization will only work for users who are running Windows 10 officially with key).
Here, scroll down, to choose your picture option.
Here, locate the picture you want to set as the wallpaper and right-click on it and then select set for monitor 1 or set for monitor 2.
You can also set one wallpaper on both monitors by using the tile option.
These are some simple and straightforward methods that you can use to set the wallpaper on your dual monitor setup. Well, you can download millions of HD/ ultra HD wallpapers online and use them as Windows wallpaper or you can also use third-party applications to set wallpapers like a pro with ease.
Hope the information provided above was helpful and informative, with these simple methods, you can efficiently set wallpapers on your dual monitor setup with ease.