When we are dealing with a particular it obviously is going to come up with some errors. Every machine needs maintenance no matter what. But it is quite irritating when the same error is popping up on your screen and you are unable to proceed to work.
As a good user, you need to understand the fact that every error has a solution, all you have to research well in finding the solution hacks and get rid of the problem. As there are a number of tech-savvy in the industry you can easily get the hacks on the internet. Also if you are stuck with some major problem in terms of technology and software you can connect to our ISO River page and the problem fixed from our experts.
As it's a bitter fact that Windows 10 comes up with multiple bugs in terms of performances, hangs, sudden shutdown, or unable accessing heavy applications and software. But if we see Windows 10 today, the user would not find as many bugs as compared to the previous one. So if you are using Windows 10, you might have come up with an error of Sedlauncher.exe. This is a part of the KB4023057 Windows update package.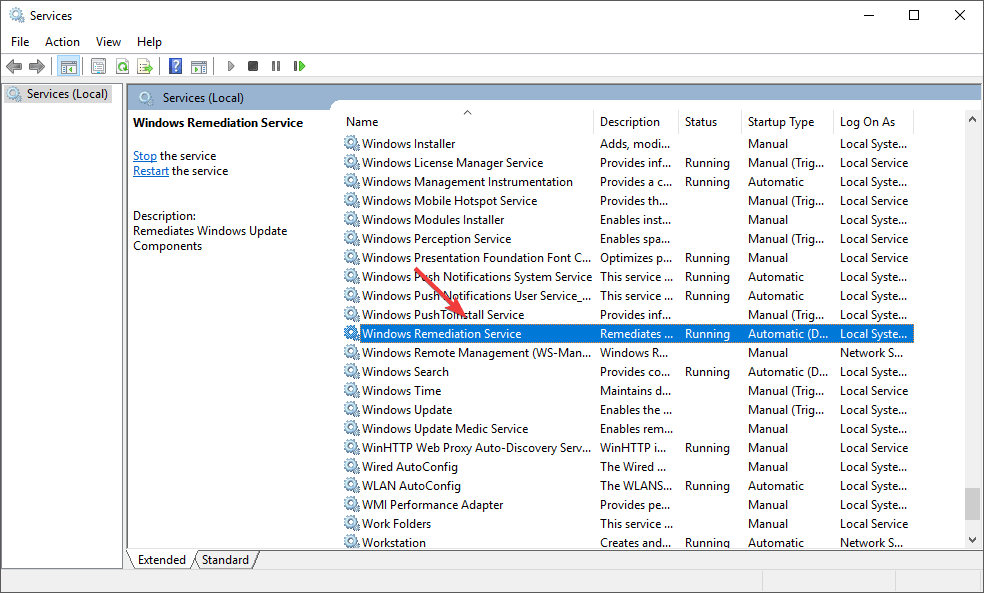 This part is usually designed with an intention to improve the speed and performance of the Windows Update Service in your operating system. To learn more about Check your Laptops and PC Compatibility with Windows 10, drop down to our ISO River page for the detailed insights.
So in this article, we are going to discuss the error that has been experienced by the user called Sedlauncher.exe and we will explain the process of how it can be fixed.
As mentioned Sedlauncher.exe was designed for better improvement in the performance of the operating system, this element also needs a better speed optimization along with a large number of users who have reported issues. Basically this program file is specifically not a virus infecting tool.
But this program has become a trouble to most of the users. They have reported that while using this program of KB4023057 Windows update, the entire CPU gets hung or slows down. It takes a very long time to get normal.
What is Sedlauncher.exe
Back long Microsoft officially announced the Windows 10 KB4023057 update patch. This would intend to enhance the service components' reliability. The patch efficiently offers powerful improvements for the following version of Windows 10 including 1507, 1511, 1607, 1703, 1709, and 1803.
Program files such as Sedlauncher.exe are supposed to give confirmation of the update process for the operating system to run smoothly. Windows Remediation Services, the Sedlauncher.exe efficiently protects and improves the speed of the Windows 10 update process.
Guidelines to Sedlauncher.exe high CPU usage
This is indeed a crucial component of the KB4023057. It reflects the most important role in updating the Windows 10 operating system. However, if you have noticed that by using CPU for a long time, you may want to temporarily uninstall the application. Most of the users believe that the problem is caused by using the internet for a maximum period of time.
Our experts at ISO River have solutions for everything. If you are finding a solution for Sedlauncher.exe high CPU usage and you want to get rid of it, we have come up with some powerful methods to fix the error and make you a great experience over operating the PC. We would suggest you to follow the below instructions to avoid any failure while performing the steps.
Method 01: Disable "Windows Remediation Service" process
To start with, Press Windows key + R to open the dialog box.
Type: services.msc in the Run windows. Hit OK to continue.
Now, the entire list of services will appear on the screen. Search for "Windows Remediation Services".
Double-click it to open up the properties window.
Open the General tab, under Startup type. Click the drop-down list and select "Disabled".
Click "Apply" to save changes.
This is the very first step that will surely take you to the success path and fix the error. In case if it does not work then we have the second most powerful method to fix sedlauncher.exe.
Method 02: Remove "Windows Setup Remediations
Press Windows key + I to open Windows Settings.
Select the application. Inside the apps, you will see "Windows Setup Remediations KB4023057.
Click the program and uninstall it forever from the operating system.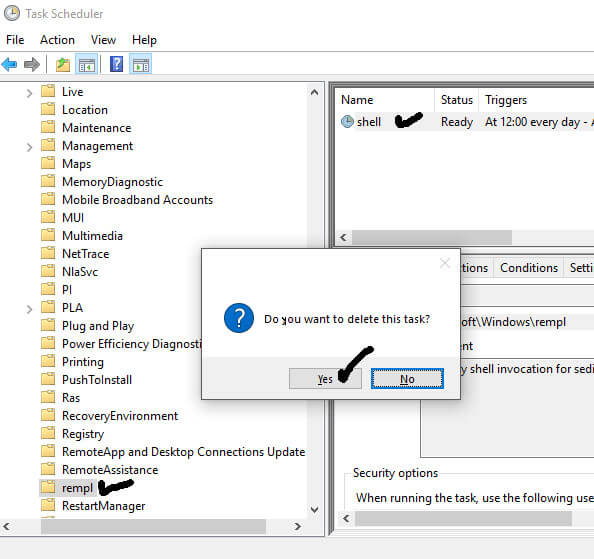 Method 03: Disable REMPL Task
Press Windows key + R to open the dialog box.
Type: taskschd.msc in the box and Press Enter.
Search for Task Scheduler Library. This will activate the menu options.
Navigate to Microsoft > Windows > rempl folder.
Press the delete key and confirm.
As these are the powerful methods that can fix the error of Sedlauncher.exe high CPU usage. In case of any failure from the above methods you can comment down your query or connect to our ISO River page discussion and get it solved by our experts in the least possible time.
Fix Sedlauncher.exe high CPU Usage
We hope that you are satisfied with the information we have delivered to you. If you are a Windows user and you still do not have Windows, then you should know how to fix sedlauncher.exe high CPU usage as it helps you with a run your operating system faster and smoothly. Also, it is extremely handy and easy to function. Download Windows 10 ISO and keep your operating system up-to-date. If you have any queries regarding how to fix sedlauncher.exe high CPU usage you can drop down your concern in the comment section and we will get back with the solution in minimum time.