The internet is now being widely used for all kinds of search operations. Most people get all of the information that they need online. The internet has become a faster and more easily accessible method of information retrieval. All you have to do is type in what you are interested in and wait for a few seconds before you get it. It is amazing how far technology has come and how much easier it has made our lives.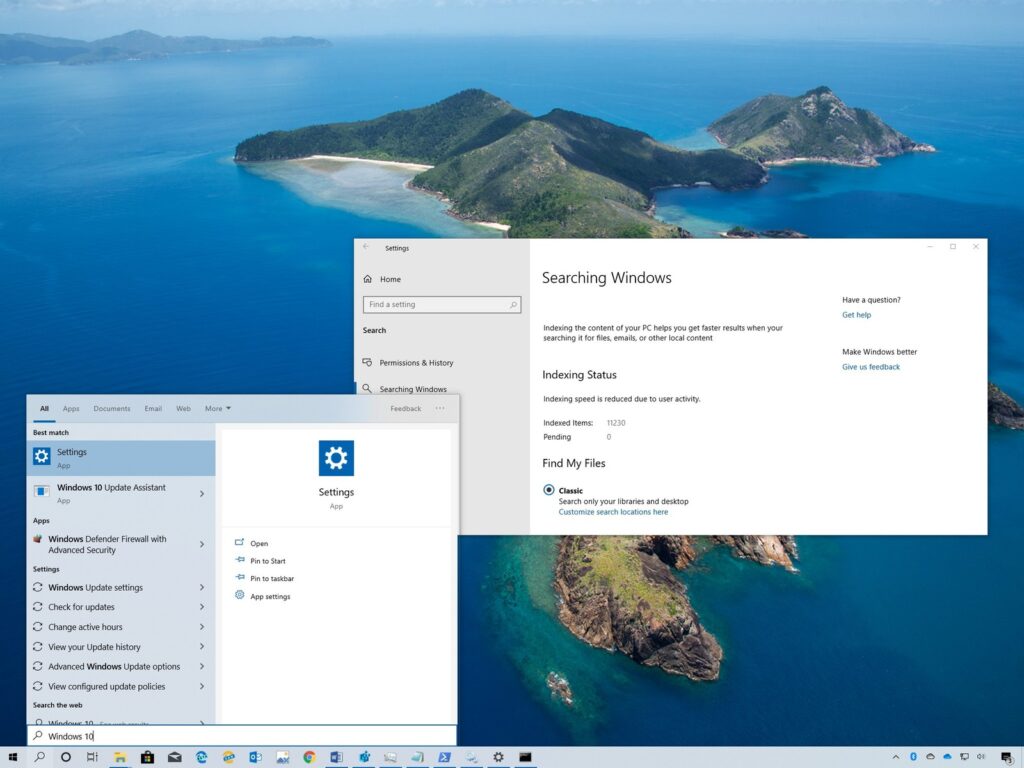 Are you somebody that loves using the internet to search for whatever you may need? If you are, you would probably be irritated when there is something that is getting in the way of you getting your search results. You may not get any responses sometimes or the search results may be completely contrary to what you expected. In such cases, you may not know exactly what to do and find yourself worried or angry. Well, you need not worry anymore as we are here to help you.
In case you have encountered any problems on your Windows 10 computer when you searched for something or wish to know what to do in case you do, please read our guide below in order to know more.
Also Read:- Fixed: Black Screen Problems on Windows 10 – Complete Guide
Steps that should be followed in case search problems are encountered on Windows 10
Please read all of the steps that are given below and follow them closely in order to resolve whatever search problems you may have faced or are currently facing:
If your Windows 10 version is May or later, then you can use the troubleshooter to help you handle whatever search problems you may be facing. You can check out whatever troubleshooter history you have by selecting the following in the given order: Settings, Update & Security, Troubleshoot, and View History. Once you have done this, check to see if you can continue your search the way that you did before. If you run into any problems again, please continue with the guide.
You can check to see if your version of Windows has all the recent updates that it needs. Search functions may not work sometimes if your system has not been updated properly. In this case, you should first click on the Start button.
After you have done so, select the following in the given order: Settings, Update & Security, Windows Update, and Check for updates. In case there are any updates that are available, install them on your system. Restart your system and see if the search functions work.
If this solution did not fix your problem, you can try to make use of the Indexing troubleshooter to help you out. In order to access this troubleshooter, follow the given steps closely.
Select Settings after clicking on Start. Click on Troubleshoot which can be found under Update & Security. You should then select Search and Indexing under Find and fix other problems.
You should then run the troubleshooter and choose the problems that you want to apply it to. Your OS will attempt to find the problem and solve it. A command prompt can also be used to access the troubleshooter. You would have to press a combination of the Windows key as well R, enter cmd, and then click on OK. You would then have to run a particular command in the prompt in order to activate the troubleshooter.
You can choose to restart Windows Search if you think that it will help you. In order to do that, you would have to first press a combination of Ctrl, Alt, and Delete. After doing this, select Task Manager.
Locate and select the Details tab under Task Manager.
You should then right-click on SearchUI.exe, which can be found under Name. Click End task after you are done with this.
You can click End process when you have to end SearchUI.exe.
From now on, whenever you try to search for something, the Windows search process will get restarted instantly.
In case this does not work, restart your system.
You could also try to reset Windows Search. In order to do this, you first have to check which version of Windows you are using. In order to do this, select the following in the given order: Start, Settings, System, and About. 
Then, check which version of Windows you are using under Windows specifications.
In case you are using a version of Windows 10 that is 2018 or earlier, reset Cortana so that you are able to reset Windows Search. You will have to first go to Start followed by Cortana. After you have done that, click More and then click App settings.
You will then have to select Reset under the Cortana settings.
In case your version of Windows is 2019 May or later, then make use of Windows PowerShell in order to help you perform the reset that you need to. In order to do that, follow the steps that are given below.
You can proceed to download the ResetWindowsSearchBoc.ps1 script. This script should then be saved to an apt folder.
After that, right-click it and click Run with PowerShell. You will have to allow the application to make changes to your system.
Once the reset has been done by Powershell, close the window.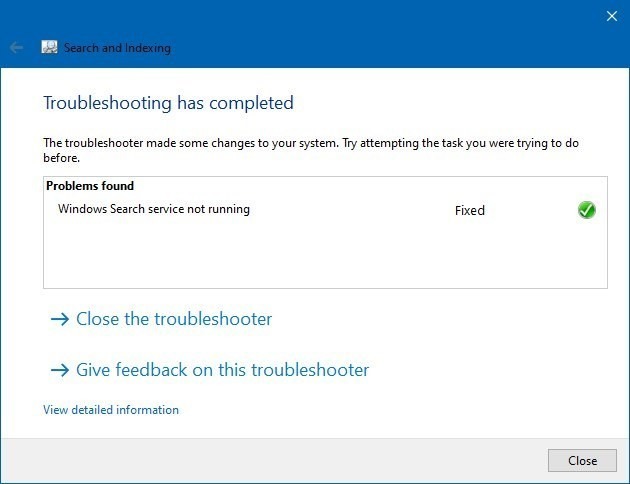 We hope that you found the guide to be useful. We do not want anyone to have to endure the difficulty that is associated with having search problems on their system. In case you have experienced any of these problems or know someone that is currently experiencing them, please share this guide with them so that they can get the assistance that they need.
It will be great for them to have some sort of reference to aid them. There are different kinds of procedures that can be followed for whatever problem you may be having which means that you need not worry when one of them is not fixing your problem immediately; you can try another one. In case there is anything that you want to discuss with us, please feel free to do it in the comments section below.