If you are new to computers, you might have become annoyed with the errors on the PC, but it's nothing new. The error that made you annoyed could probably be fixable, but computer errors back in those days were complicated and unfixable at times. So the probable thing you, think is to repair the computer, and that is correct. With modern technology and Microsoft's features to repair Windows OS, things have become pretty easier. You just need to know the right method and just follow it precisely. Repairing is no big deal!
Yes, Unlike other OSes Windows has a lot of cool repair and recovery options that can be employed to fix the issue with the OS. with such efficiency and versatility, the OS can be used and managed by everyone. Special skills are not necessary for managing or repairing the OS.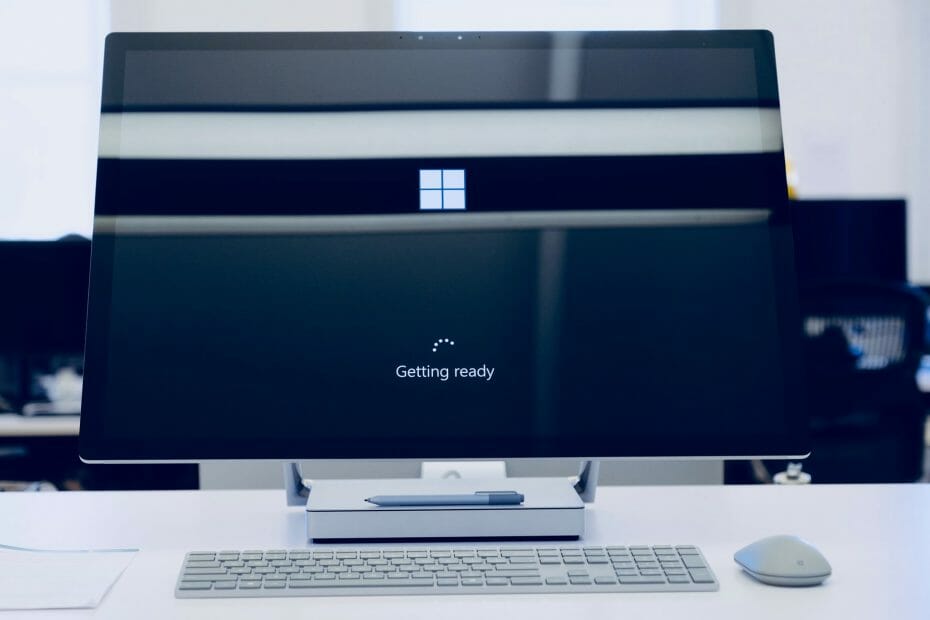 With Windows 10 being the latest and currently supported stable OS version of Windows, the OS has got pretty much every possible tool to repair and fix issues with the OS. Windows 10 is popular and the onset of Windows 11 later in 2021 has made many people upgrade their systems to Windows 10 to make things easier when Windows 11 rollout. So, learning how to repair the Windows 10 OS can pretty much help every Windows 10 user as it provides all necessary information for fixing and handling errors in the computer.
To begin with, learning a computer-oriented skill has become quite popular, and repairing the OS is one of the best things to learn, as it can come in handy at any time and if you are pretty sure with what to do, you can get going with fixing the issue with no support from experts. Well, you can also learn to repair the OS when you have a problem, as there are thousands of authentic websites with instructions and information to make things easier. 
We certainly have spoken about the repair and recovery features of the OS, so it is about time, we get into learning to use them effectively. These are pretty simple methods and can be availed from the OS with ease. These repair and recovery processes, repair and restores your Windows 10 computer without affecting your personal files, so there is nothing to worry about.
Recommended Post:- Solved – Windows Live Mail not working on Windows 10
Methods to Perform Windows 10 Repair Upgrade
Here are some of the best methods to perform Windows 10 repair. These are simple methods and you don't have to install or download any third-party applications to do so. The necessity for using third-party software is pretty less and there are some toolkits and applications exclusively build for repair purposes, so follow these methods and repair your Windows 10PC effectively.
Method 1: Backup Windows 10
The first thing you have to do when you install Windows 10 on your computer is to backup it as an image file. By doing this, you have created a restoration file, which can be used anytime to restore your computer. This is a great method and is advised to all PC users. Even if you have missed the opportunity of backing up the OS previously, you can do it now using third-party applications or just backup all the applications alongside the OS. keeping the backup file can come in handy at the time of crisis, and can be easier to fix the issue.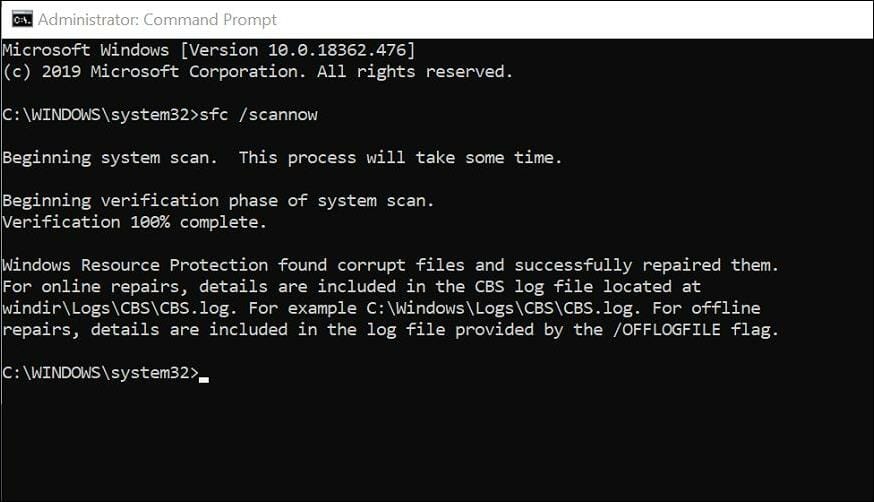 Method 2: Using the Command Prompt to Repair Windows 10
As Windows users, we all would have heard the name of the command prompt. It's a pretty powerful tool in Windows OS, that can be employed to resolve and run many issues using commands. So, a command prompt is a command terminal where you have to enter commands specific to the issue, so the command runs and fixes the issue. Command prompt has been used for decades and the functionality of this tool is very much efficient.
There are two major commands used for repair and fixing purposes in the command prompt. They both pretty much check for erroneous system files and fix them.
To run the repair commands in the command prompt, open the command prompt by searching for the command prompt in the search bar and then running the application as an administrator. 
Now in the command prompt terminal, run the command "sfc/scannow".
This will run a scan and fix all the damaged/ corrupt system files that are causing errors in the computer.
Once you are done with the SFC scan and are not quite satisfied, you can run the DISM scan, which is pretty advanced compared to the SFC scan.
Open the command prompt, and enter "DISM.exe /Online /Cleanup-image /Restorehealth".
This will run a deep scan and restore the files.
Now, enter " DISM.exe /Online /Cleanup-Image /RestoreHealth /Source:C:\RepairSource\Windows /LimitAccess" 
With these commands run; all the corrupt files will be back to good health and you can use the system efficiently.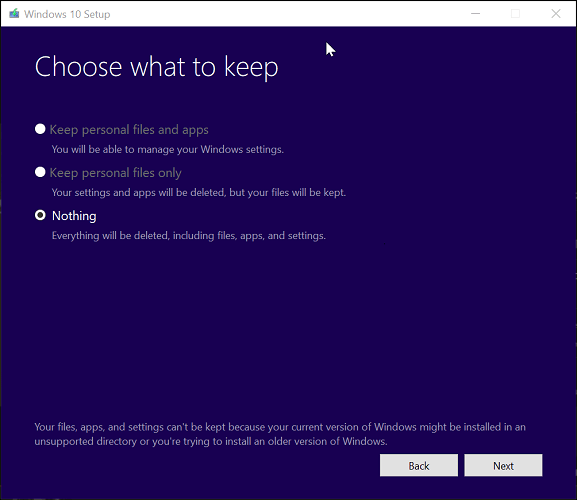 Method 3: Take Advantage of the Restore Point
Restore point is a very handy feature which can be used easily to restore the health of the computer. The computer automatically creates restore points which can be employed to retrieve the corrupt state of the computer to a good one.
To use restore point, search for "create a restore point" in the search bar.
Click on the option from the search bar which will take you to the restore settings in the control panel.
Here, go to system restore.
Now select the restoration point where you want your computer to go back to from the list of restore points.
Follow the steps in the wizard and proceed forward, the restoration will start and once done, you are good to go.
Method 4: Upgrade your PC without Losing Personal Data
You can download the Windows 10 media creation tool from the Microsoft website, and then use it to reinstall Windows 10.
Here, when you are asked for choosing what to keep, select "keep personal files and apps". With this selected Windows 10 will be installed without affecting your personal files.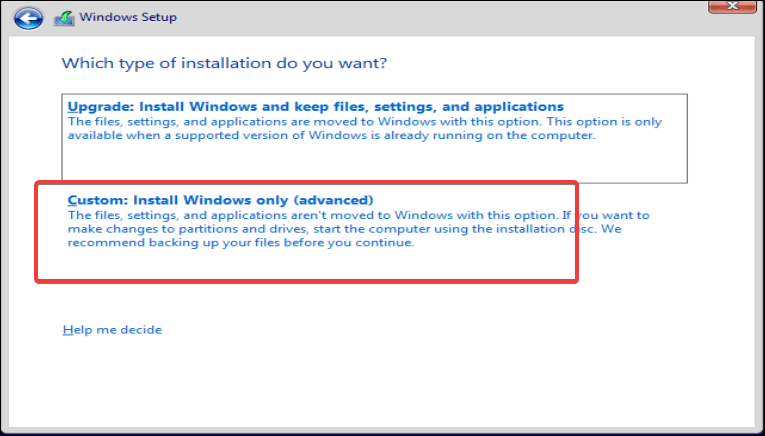 Hope the information provided above helped you with repairing your Windows 10 computer. Make sure, you follow the methods to successfully repair your PC.