An E-Mail has been a major form of communication for years together, the technology is still used for professional and personal purposes to convey information. There are hundreds of email service providers, who host and provide users with email facilities. Each email is unique and has a password that the user can use and access the features. With such a sophisticated system, mailing clients have become popular and widely used by people as they are handy and easier than their web counterparts.
There are thousands of email client applications like Outlook, Gmail, and Mail. the client application differs according to the OS. Well, in Microsoft the most popular email client is outlook and Mail, and here in this article, we will get to know about the client named Mail in Windows 8 and 10 OS.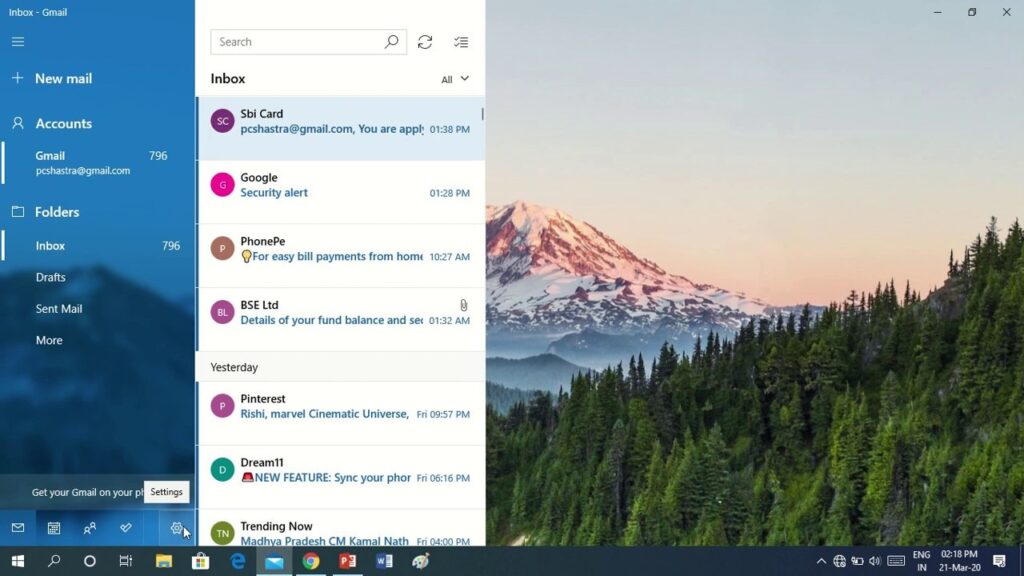 With Windows 11 about to roll out, Windows 8 and Windows 10 will become old and soon Windows 8's support will be scrapped away, most users are planning to jump to the next version to keep up their computer updated.
Some of you might have been using multiple email accounts and would want to remove the unused one to prevent confusion, if you use the mail application on Windows 8 or Windows 10 you might have confusion about how to log out the account from the application as there is no logout button. Well, the application has a logout option but is tricky to find it. The logout option is presented as remove this account from the device instead of a logout option, so if you are confused and need a proper way, get going with reading the article, you will find the step-by-step guide to logging out of an account in the Mails application.
Even though Microsoft has Outlook in their Office package, Windows 8 and Windows 10 come with a built-in mail application. with this application, users can access all their emails at a centralized location without having to look for appropriate client applications. With this email client application, the workflow becomes simplified and the emailing experience improves. To understand better, we can discuss the features, and why it is beneficial over other client applications and web-based clients.
Recommended Post:- You now have Two Search Bars in Windows 11 22000.65 Build
Features of Mail in Windows OS
You can use many email accounts and use them without struggle.
Good sync features.
Tools for formatting are better and can be used easily.
Easy to use and send emails.
Customizable settings and configurations.
Consumes less memory compared to other email client applications.
Native for Windows OS.
Other applications like calendar, to do and people can be used from within the mail application, making it easier for users to schedule and function efficiently.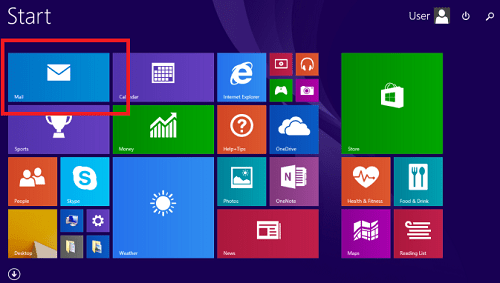 Well, these features are preferably good for an email client application, with such an easy-to-use application all professional emails can be organized and managed with ease. 
These features are pretty promising and the email account you have synced will be saved and you don't have to enter the password every time you use the application to access the email feature, but when you use the application on a common computer, the necessity for logging out of the account is mandatory as other people shouldn't have access to your email account, so to do that you need to log out from the application, but in this application, the issue is there is no logout option and you have to remove the account from the application, and when you want to access emails using the application you have to log in with the email account credentials.
This process might seem a bit odd if you have been using other email client applications or web-based clients, as most of them will have an option to log out of the client so you and log in again anytime you want by entering the credentials. Even though this looks weird, the process of logging out from a client is similar to that of removing the account from the mail application in Windows 8 and 10.
Steps to Log Out from Mail on Windows 8 and 10
The steps are pretty simple and the user interface of the application allows users to access all the options making it easier to find and perform different functions. Here you will find the steps to remove the email account from the mail application on Windows 8 and Windows 10. Follow the steps mentioned below and log out of the application successfully.

Open the mail application by searching for mail in the search bar.
Not, in the mail application, go to settings by clicking on the icon looking like a "nut".
You will find the settings icon on the bottom left corner.
Here in the settings, go to manage accounts.
Now, click on the email account you want to log out from the device.
Now, you will be displayed with two options, click on the delete account from this device. This will remove all your email credentials from the device but will not affect your email on the whole.
Once done, you can log in back using the credentials when you prefer and the account will pop back up with all the emails and other functions.
This is how to log out an email id from the mail application on Windows 8 and Windows 10, this method is pretty weird but is simple.
Hope the information provided above was helpful and informative, you can log in and log out of an account anytime as you know how to log out an account from the mail account on Windows 8 and Windows 10.