It's only obvious that Windows 11 gets lots of attention and spotlight as it is about to release in fall 2021 and the preview builds have been released for use. Well, Microsoft has also come up with a new update for its Windows 10 OS as the OS will be supported until 2025 according to Microsoft. Well, harem you will find everything you need to know about the latest Windows 11 version release 21H2 and 21H1. 
Well, you might wonder why is Microsoft keeping the support feature on for Windows 10 till 2025 even as Windows 11 is about to release, well, to explain this, we have to understand that, Microsoft has always had a system of providing the previous version of the OS supported for a long time after releasing the new one. Well, here with the release of Windows 11, Microsoft is doing the same, but the support time for Windows 11 is pretty long, this might be explained by saying that Windows 11 OS expects much more hardware than what Windows 10 required and upgrading the hardware for users will be pretty difficult. So to support Windows 10 users with old hardware Microsoft is keeping the Windows 10 OS alive till 2025. 
So, let's keep Windows 11 aside and focus on what's new and improved in the latest Windows 11 update( KB5005611). 
Well, as we all know, Windows 10 was a revolutionary OS and was considered to be the final major OS release from Microsoft, well that's not the case now, but still, this OS was a great improvement and made a huge impact when it was released in the year 2015. Well, with Microsoft providing free options for an upgrade from Windows 7 and Windows 8 users flocked in to upgrade their computers. Well, from then Microsoft has been providing feature updates and improvements to make the OS better.
Recommended Post:- You will be more Secure with Windows 11 than with Windows 10 – Quick Guide
Well, the updation strategy used by Microsoft to update Windows 10 is pretty good. Microsoft uses a neat and understandable naming system to name their updates like the 21h1 depicts that the update is released in 2021 and the release is done during the first half of the year, and 21h2 depicts the updates is being released in the second half of 2021. Well, Microsoft provided 2 major feature updates per year and frequent bug fix updates to keep the OS free from bugs and issues. The system is effective as Microsoft employs deice up-gradation that lets users update the OS from the settings and not requires to use of the website or other indirect methods. So, with such efficiency, the OS is fairing well with updates and is providing a good platform to run a computer. 
So, recently Microsoft had released Windows 10 update version 21H2. The version is available for download for users who are insiders and have a computer that doesn't support Windows 11. Well for users whose computer has support for Windows 11 can upgrade to Windows 11 directly. Well, with this said, you have to check whether your computer qualifies to upgrade to Windows 11 and if it doesn't qualify, you can get the 21h2 version upgrade. So, this is pretty much about the download of 21h2 and now, let's move on to learning what's new in the Windows 10 update KB5005611.
What's New in Windows 10's KB5005611 Update
Well, here we are at the best part, here are the cool features improvements brought in by the KB5005611 update. Hop on to learn the improvements.
An issue related to the OOBE language pack has been changed to fix the bug that changes the devices language.
Issue with the system time ahs been improved where the time got incorrectly displayed after using the daylight saving time.
Disappearance of the server manager application after using the Hyper-V feature has been fixed on Windows server 2022.
CPU usage increase by 100 percent issue caused by the DNScache leading to unresponsive system has been fixed. 
Issue with parsing time caused by excluding the milliseconde fixed.
Issue with the PropertyGet has been fixed.
Issue with the activation of the input application fixed.
Issue with numlock after fast startup has been fixed.
Issue with sharing screen using Microsoft teams fixed.
Audio distortion in the voice capture mechanism in cortana has been fixed.
Issue with Microsoft outlook preventing from providing input after selecting reply has been fixed.
Issue causing application like Outlook to stop responding during normal use has been fixed by removing the unused UI component from running in the background.
Fixed an issue relating to WIAmgr.
Issue with sharing screen from Microsoft Teams has been fixed.
Issues relate to drawing on screen using the Windows context has been fixed.
Issue causing the disappearance of the smart card dialogue when connected to a VPN has been fixed.
Issue causing Windows to stop when deploying code integrity policy without user mode rules have been fixed.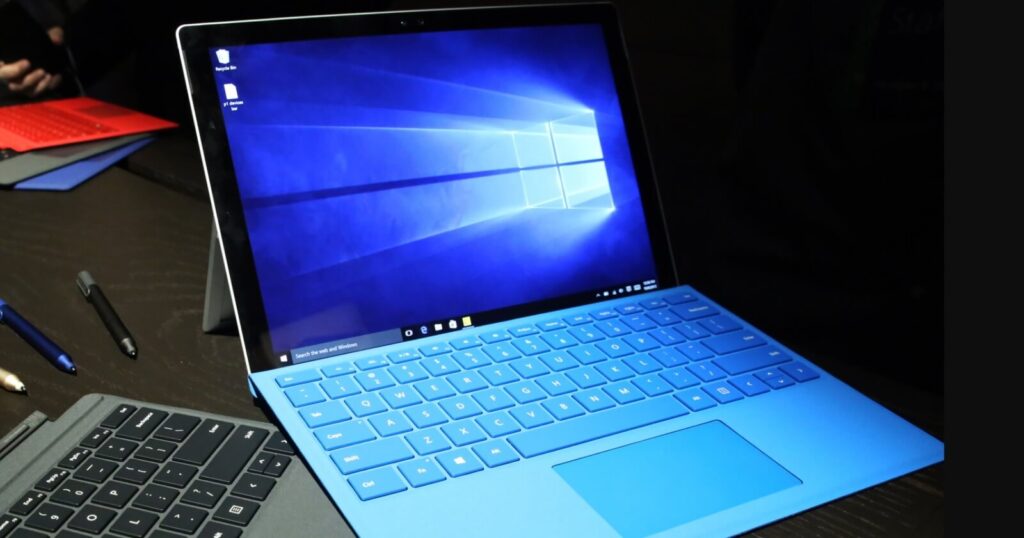 Well, this is everything we have of the new KB5005611 release. Now you can check your insider program whether your computer supports Windows 11, if it Supports you can go for it, as to why waste the opportunity and compromise with an old OSes update. If you are very much interested, you can try out the Windows 11 preview builds and have fun exploring what's new there. Well, if your computer is not suitable for Windows 11, you can install the new updates for Windows 10 enjoy using your computer.
Hope the information provided above was helpful and informative, check with the insider and upgrade either to Windows 11 or to the new Windows 10 update KB5005611.