If you are using Windows 10 and you download and install the software and applications then you should know about all the viruses that can badly harm your operating system. If you are clueless about the CTF Loader virus, then let us share detailed knowledge regarding the same. It is a legitimate Windows file connecting malware and spyware with no evidence. However, creators of malware apps provide malware names identical to those of common .exe files.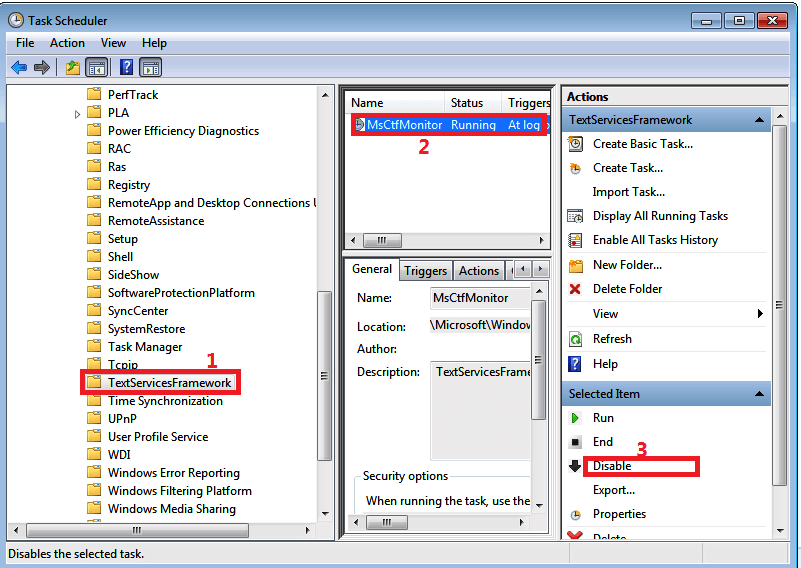 This CTF (Collaborative Translation Framework) loader is related to the ctfmon.exe file. This is a service performed to offer text support for speech and handwriting recognition. This file is responsible for alternative user input text input processor and Microsoft office language bar. To know more about Windows 10 Update Error 0x80080008 Once, drop down to our ISO River Page for the detailed insights.
In this article, we will be discussing the overview of CTF Loader virus Windows 10 and we will also learn the process to fix this virus.
Why Does Windows 10 Face the CTF Loader Issue
When analyzing the CTF Loader error in Windows, it is really important to be aware of the causes for it. There are majorly four reasons that can appear the CTF loader error on your Windows 10.
Installing Microsoft Office in inappropriate way
Windows update files arguments with the CTF loader
Errors are found in inputs or language packs
There are viruses and malware hidden in the system.
Guidelines to fix CTF Loader Issues on Windows 10
So here were the reasons the CTF loader may harm your operating system. Before that we will suggest you to follow the method very carefully to avoid any failures.
Method 01: Disable CTF Loader in Windows 10
As most viruses slow down the performance of operating systems, CTF Loader viruses also affect the behavior of operating systems. Thus, disabling CTF loader service can be the solution to get rid of this problem. So here we will suggest a few fixes that can improve your PC performance.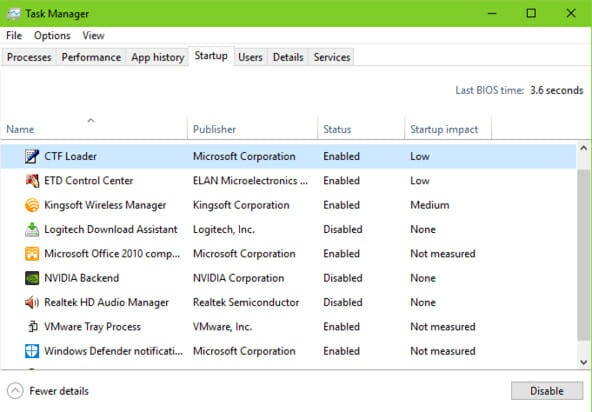 Click Windows+R at the same time to open the dialogue box.
The Run window will appear on the screen. Type service.msc and Click OK.
Navigate the Touch Keyboard and Handwriting Panel Service.
Click on Properties > Select Disabled
Click Stop > Press Enter.
If this method does not bring justice to you, then there are a few more methods that can help you get rid of the CTF loader virus in the operating system. So let's jump out to the next method.
Method 02: Scan Your Operating System for Malware
For any virus scanning the operating system is the best choice you can try. Scanning your operating system can help you get rid of the errors. It automatically detects the errors and fixes the errors accordingly. This lets your operating system work even faster and efficiently. You can check the wise manufacturer who provides anti-viruses and get it fixed in your operating system to avoid any harm to your PC.
Method 03: Update Your PC
As your PC is not up-to-date and still operating with traditional software there might come a few errors that can harm or slow down your PC performance. So you should update your PC and get the advanced softwares and version in your operating system. This will help you get rid of all the viruses and make your PC fast. Following are the steps to install Windows 10:
Press Start button. Visit Settings app.
Select Update & Security
Select Windows Update
Click Check for Updates.
This will help you start updating Windows 10. After the installation, your PC will provide a fast performance with zero viruses.
If you have doubts about solving the errors of CTF loaders from Windows 10 do visit our ISO River website, and our team of experts will surely help you out in solving the issue.
How to Fix CTF Loader on Windows 10- a complete guide
Learn the procedure of how to Fix CTF Loader on Windows 10. This version of Windows won't harm your system yet it will offer you advanced features and smooth functioning over the workflow. If you ever come across the doubts in fixing CTF Loader on Windows 10 then feel free to drop in the query in the comment box and our team of experts at ISO River will try to solve the query in the least possible time.