Seeing a blue screen with something went wrong error message on a Windows 10 is not a good sign. These errors can be anything from just an update failure to some major issues causing the Windows to crash in the due course of time. Well, it is not that you have to panic when such errors occur but you have to have an idea of how to resolve them. Well, today, let's discuss one of the commonly occurring update errors on Windows 10 with a something went wrong error message.
Microsoft had developed with Windows 10 with far more advanced features and they have been providing support to the OS through online updates. Windows 10 has one of the best update mechanisms, and even with the release of Windows 11, Microsoft is providing support and updates to Windows 10 making the OS still pretty powerful and reliable. Well, Microsoft's support doesn't mean the OS is foolproof.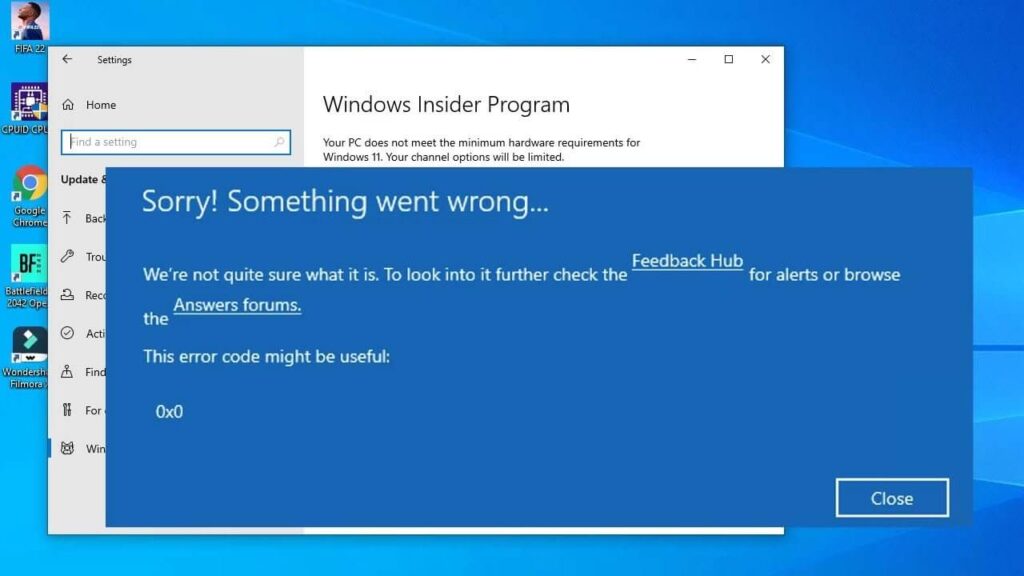 Just like any other software, Windows 10 comes with its own set of flaws and errors, which can be pretty annoying sometimes. One such error on Windows 10 is the something went wrong error. There are many such errors that may display aa something went the wrong message, but one common error is the 0x0 error which is related to Windows OS update. So, with Windows update being a very important part, errors like this can cause some minor trouble when trying to update the OS. 
Well, if you have been facing such errors on your Windows 10 systems, here are some simple methods that can help you fix the 0x0 error on Windows 10 and effectively install updates on your computer.
Well, wondering what the cause is for an error is very common and some errors on Windows don't have specific reasons, they just occur, and we have to assume that an issue with related components can be the culprit and try out some workaround to fix the issue. So, when it comes to the update error 0x0 the issue might be something that is preventing Windows from installing updates like improper activation, improper installation of previous updates, corrupt system files responsible for system updates, apps trying to interrupt the process. So, such causes can be fixed with some simple methods and Windows offers some simple tools to resolve the errors. 
Recommended Post:- Fixed: New Hard Drive not Showing up in Windows 10 & 11
Some Simple Solutions to the Error 0x0 update Error on Windows 10 PC
Well, now, let us find see some simple methods to fix the update error 0x0 on Windows 10.
Method 1: Disable Your Antivirus Application Before Trying to Update
Antivirus software is an essential tool for Windows computers, but at times, they can act crazy and can interfere with some crucial functions of the OS and can be a real pain. So, disabling antivirus software before doing some things, that can be interfered with by the antivirus application is best. Well, disabling the antivirus is not a recommended solution when you try to access some malicious files or websites, but you can disable the software at times like updating your Windows OS which is pretty safe. So, open your antivirus and pause the protection for some time, once done, try updating your Windows 10 system. Well, if you are totally fed up with the software, you can go ahead and just uninstall it from your computer, but make sure that you are protected somehow from cyber attacks like viruses and malware.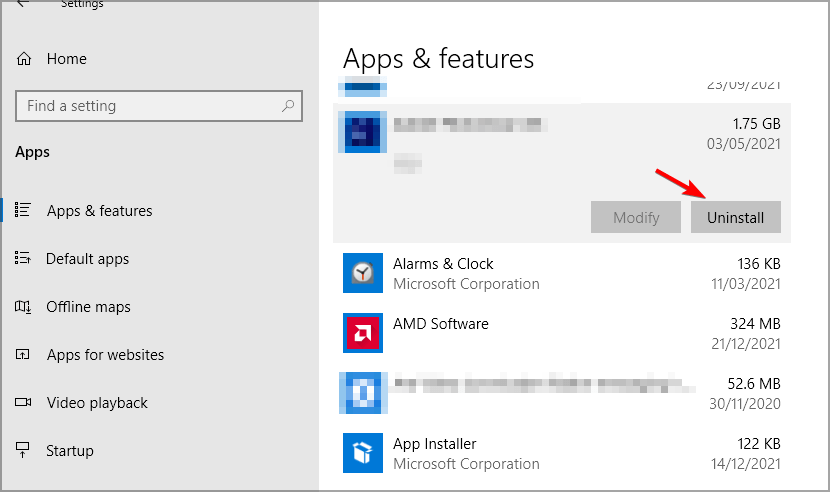 Method 2: Use the DISM COmmand and Fix Corrupt System Files
With the DISM Command Tool, you can easily fix corrupt system files.
Well, to use the DISM command, open the PowerShell as an Administrator on your computer.
Now, in the PowerShell terminal, type in DISM /Online /Cleanup-Image /CheckHealth and run it by hitting enter.
Now, once the command has been run, type in DISM /Online /Cleanup-Image /ScanHealth and hit enter to run.
Now, type in DISM /Online /Cleanup-Image /RestoreHealth and hit enter.
Method 3: Reinstall Graphics Drivers
Open the device manager.
Here, find the graphic driver and then select uninstall.
Now, restart your computer.
Now, try to reinstall the graphics driver on your computer.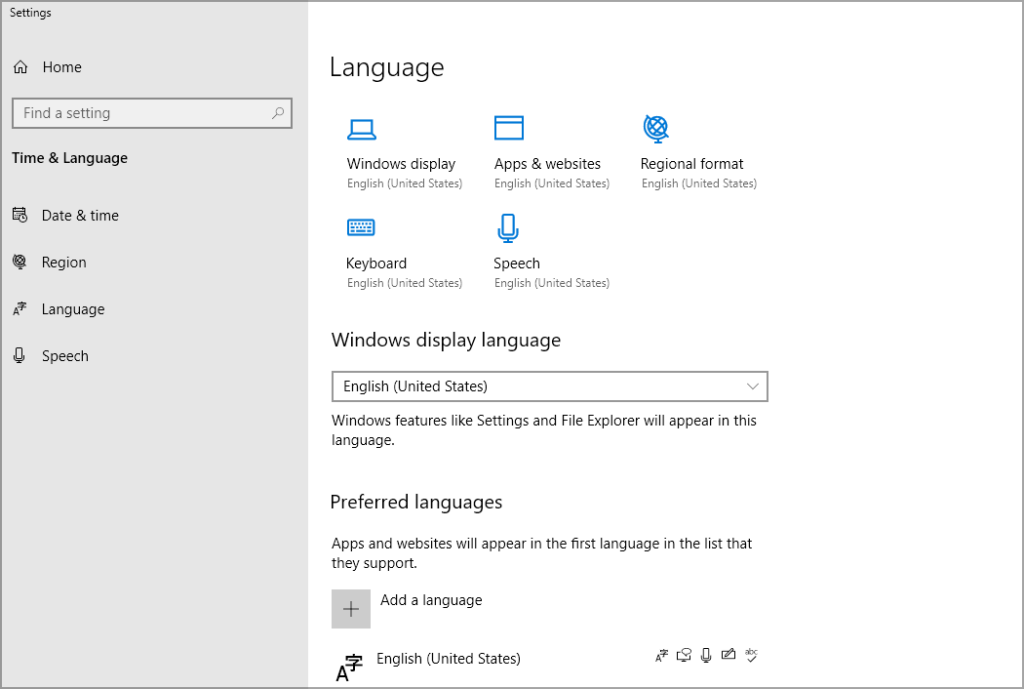 Method 4: Tweak the Function Discovery Resource Publication
Open the services tool using the services.msc command on the run command tool.
Here, find the FDRP(Function Discovery Resource Publication) and then double-click on it.
Now, click on the Stop button and then press Ok.
Now, re-enable the service again after some time.
Method 5: Use the Windows Installation Media Tool To Install Updates
Download the Windows Installation Media Tool from the Microsoft website.
Now, run the installation media tool on your computer.
Now accept all the terms and conditions and then, select the upgrade this PC now option to upgrade your computer.
Make sure that both install Windows 10 and the Keep personal files option is ticked.
Start the installation process, and once complete, your computer will be updated with the latest updates.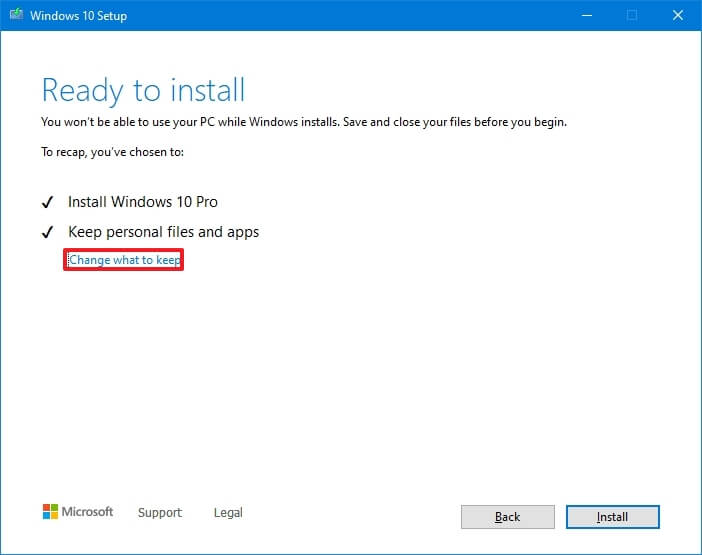 Well, these are the best possible solutions that you can try out and fix the Windows 10 update error 0x0. Find the method that fits you and make sure you fix the issue with your Windows 10 computer.
Hope the information provided above was helpful and informative, with these simple methods, you can install Windows updates on your Windows 10 computer without facing a 0x0 error.