When we browse something online, we leave behind a trail of what we look for online. Websites use cookies so they can store information about what you have looked for online. This information will then be circulated and other websites may find out what you want and suggest stuff to you. Although this can be great when it comes to getting what you want, it can be dangerous as you are essentially giving up your privacy online. Websites can get information about you and may target you in order to market their products. Would you want someone to know all of this information about you? Well, most people probably wouldn't.
In order to ensure that all of this does not happen, you will have to protect your data from people who want to know more about it. You can do this by managing your cookies. You will have to ensure that websites do not use your information without your permission. With Cookie 6, you will be able to ensure that all your cookies are managed effectively. Setting up this software is incredibly easy and will not take much time at all. Using it, you will be able to protect your data from being compromised online and not have to think about some random website online having access to your preferences and other online searches.
Are you interested in learning more about Cookie 6 and how to get it on your system? Please read on to find out more. We have included details regarding the software's features as well as what you have to do in order to download it.
Features of Cookie 6
Reading about the features that are given here will help you get a firmer grasp on what Cookie 6 is and how you can download it:
Complete control
As mentioned before, you will now have complete control over all kinds of cookies, no matter what their storage type may be. Some of the common cookie types are HTTP, Flash, HTML5 database, and IndexedDB. You will also have full control over your browser history and caches. With Cookie 6, you will never have to worry about your private data getting exploited as it has it all under control.
Easy to use
Cookies are something that most people browsing the internet have to deal with. We are sure that you want the tool that can help you with managing your cookies to be easy to use. Even if you are someone who is not comfortable with using technology, you need not worry as Cookie 6 does not require any complicated setup or inputs from your side. It will take care of everything that you need after a fast initial setup.
Cookie detection
Cookie 6 will help you detect and remove any cookie threats that may be present on your system. You will have the option of customising your browsing experience in such a way that you will not have to worry endlessly about what cookies are doing. If you are still not content, you can set up your own schedule for removing the cookies when you want to.
Also Read:- Download TablePlus 2019 Full Version for Mac
Individual settings
You will be able to configure all of the things that you want for each of the browsers that you have individually. You can also do this globally if you want to. Cookie 6 also supports multiple users which can be useful to you if there are many people working on a particular system at the same time.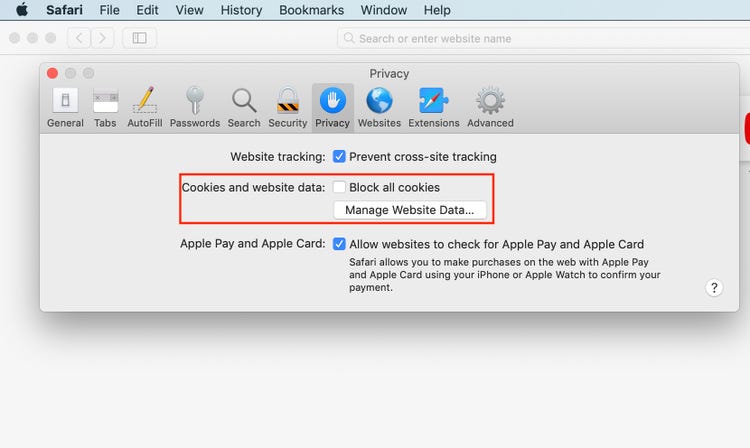 Advanced management
Cookie 6 is a high-level cookie management software that can take care of all kinds of cookies no matter what type they may be. Thus, you can expect fine-grained cookie control with this software.
Downloading and setting-up Cookie 6 for Mac
If you are interested in downloading and setting-up Cookie 6, please follow the given steps:
You will have to visit the official website for Cookie where you will be able to download the latest version of Cookie, Cookie 6. You will have the option of a two-week free trial following which you can continue using Cookie after paying for it if you found it to be to your liking.
You should locate the Try it button on the website and click it. Cookie 6 will then get set up on your Mac. 
You can import all of the browser favourites and settings that you previously had if you are importing from Cookie 5.
In the initial setup process, you will have to select the browsers that you want to allow Cookie to access. Once you do that, click Next.
You can then choose which websites you want to keep as favourites and click Next after you are done.
You can select the kinds of data that you want Cookie to remove from your computer and also the data that you would like to remove at periodic time intervals. Click Next after each step is completed.
You should enable Cookie for automatic removals and then click Next. You can then close the Dialog Box once you are done.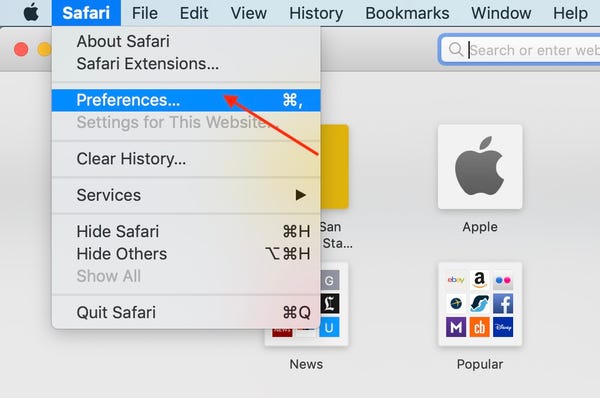 We hope that the article helped you understand more about what cookies are and how they can be managed. You need not worry anymore about some website suggesting things to you, even if you are interested in it. It can be hard to have to constantly deal with the anxiety that comes from your security being compromised in some way.
With Cookie 6, you will not have to worry anymore. Please try a free trial of this app in case you have not done so before and see if it is to your liking. If you find it to be useful, please share it with people that you may think will benefit from using it. If they find it to be useful, you will have satisfaction from knowing that you played a part in making them aware of its existence. If you have anything that you would like to share with us regarding what was in the article, please do so below in the comments section.