Windows 11 is already available for beta testers, and it appears to be clean and bright. Some may find it overly bright. Don't worry, dark mode is one of the many features carried over from Windows 10. You can also do various things with themes and accent colors to make your OS even more personalized.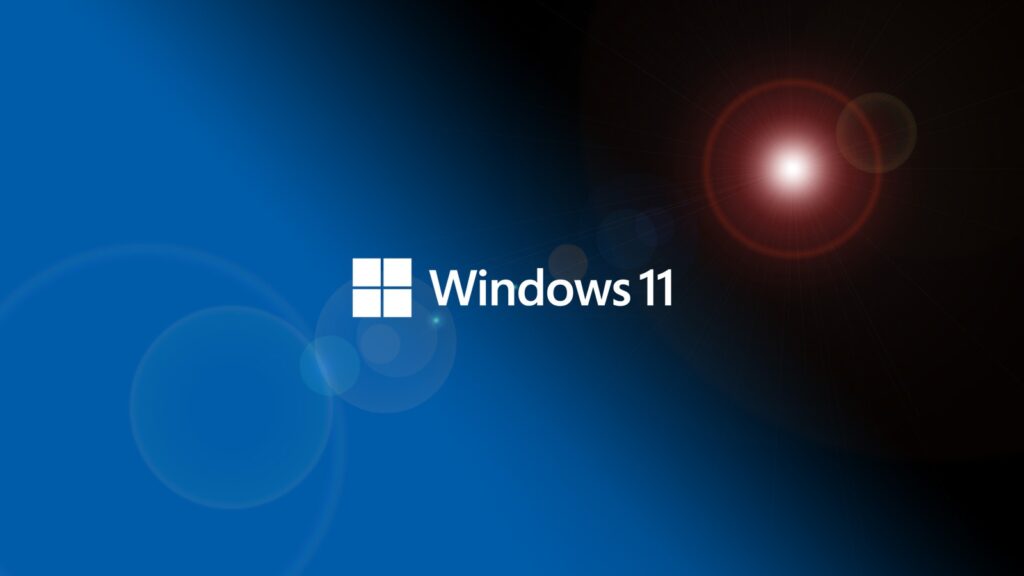 People have been discussing Windows 11's Dark Mode feature since the following operating system was just an idea. Microsoft is adding more and more tools to assist us to navigate and use their current product now that we have a lot more stable experience.
Returning to Dark Mode, this function is critical for many customers, thus the firm is working on a new, easier way to access it. In this article, we will discuss how to enable and customize dark mode in Windows 11.
Recommended Post:- Download Windows 7 Professional ISO for free
How to Enable the Dark Theme on Windows 11 Using Windows Settings
To enable the dark theme in Windows 11 using Windows Settings, perform the following steps:
Step 1: To open the Windows 11 Settings panel, use Win+I.
Step 2: Navigate to the Personalization section.
Step 3: Choose a dark theme that appeals to you.
Step 4: Windows 11 will immediately display a dark theme.
To begin, navigate to the Windows 11 Settings panel. Even though there are numerous methods, you can open Windows Settings by pressing the Win+I buttons simultaneously.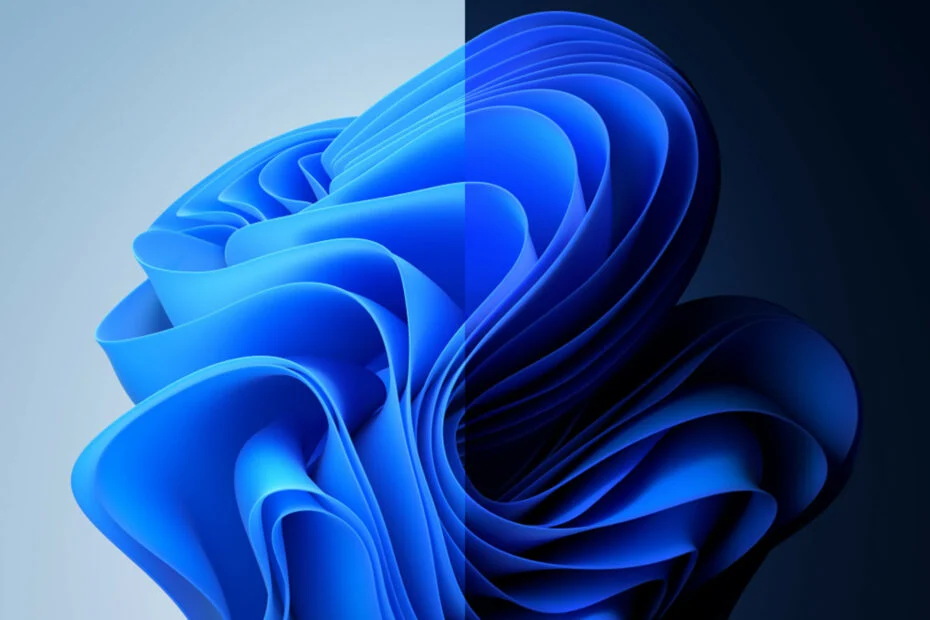 Then navigate to the Personalization area, which displays all of the available themes. Because Windows 11 includes various dark themes, you can choose any of them to turn Windows 11 into a dark theme.
Dark mode will then be enabled in Windows 11 File Explorer, browser title bar, window title bar, action center, Taskbar, and so on.
How to Enable Windows 11's Dark Color Mode
To enable dark color mode in Windows 11, perform the following steps:
Step 1: To open Windows Settings, use Win+I.
Step 2: Navigate to the Personalization tab.
Step 3: Navigate to the Colors section.
Step 4: Expand the mode selection list.
Step 5: To enable dark color mode in Windows 11, select Dark from the menu.
To begin, on Windows 11, use Win+I to enter Windows Settings. Then, go to the Personalization area and choose the Colors option.
New Dark Mode button coming to Windows 11's Action Center
If you've always wanted a faster way to activate the dark theme in Windows 11, this may be achievable shortly. Microsoft is internally testing a new quick access button that will enable users to switch off the light in the operating system with just two clicks or taps.
The dark mode is enabled in Windows 11 via a few choices in Settings > Personalization. Microsoft has also included a special theme to streamline the procedure and reduce the number of clicks. To change the appearance, choose between the Windows Light and Windows Dark themes.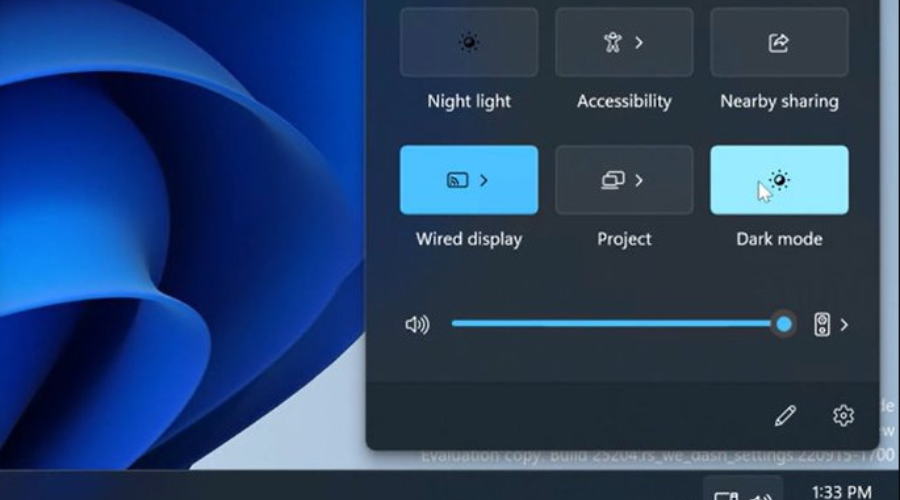 However, any of these options will still require you to open the Settings app (Win + I). That is not quick. There are third-party tools to help speed up the process, as well as a variety of tweaks and hacks. Nonetheless, Microsoft is about to provide something new to the user.
Microsoft is testing a new quick action that allows you to enable the dark theme with just two clicks. All you have to do is launch Action Center by pressing Win + A or by clicking the network/sound icon on the taskbar, and then selecting the Dark mode button.
The new feature is still in testing and is not available to the public in any of the Insider releases. It is unknown whether the Redmond company will include it in future Insider builds. However, it would be good to have it.
Benefits of Using dark mode
If you've been a longtime light mode user and want to make the switch to dark mode, the following advantages will persuade you to do so.
Better sleep and less eye strain
According to the American Academy of Ophthalmology, "the contrast and colors utilized in night mode reduce glare and allow our eyes adjust more easily to surrounding light, resulting in reduced eye strain and easier, pleasant reading." While the effectiveness of dark mode is still being debated, many users indicate that it has helped minimize eye strain. In addition to dark mode, you should enable the Night light. Microsoft has included this in the Windows 11 Action Center. When you open it, you'll see the option right there.
Increased Battery Life
Lower brightness levels are well-known to help save battery life but turning on dark mode while lowering brightness levels on AMOLED displays will help squeeze out some extra screen-on-time from your battery. Google verified this at the Android Dev Summit in 2018.
FAQs
Ques 1. What is the procedure for enabling dark mode in Windows 11/10?
Ans. Dark mode can be enabled in Windows 11/10 via Windows Settings. You must go to Personalization and select Dark from the related drop-down list. It will allow you to enable dark mode on your Windows 11 machine.
Ques 2. Is dark mode healthier for your eyes?
Ans. Yes, dark mode is more beneficial to the eyes than light mode. There are various reasons why this is preferable. To name a few benefits, you will experience less eye strain, your laptop will have a much longer battery life, and so on. There are additional reasons to enable dark mode in Windows 11.
Conclusion
Dark mode has grown in popularity over the years, owing to some stated eye health benefits like less eye strain and easier sleep at night. Those claims were ruled inconclusive by our sister site Healthline, although you may still want to utilize dark mode if you prefer the look. It is simple to enable or enable dark mode in Windows 11. To enable dark color mode in Windows 11, utilize the Registry Editor, Windows Settings, and so on. In case if still you face any difficulty review the article once again and get all your doubts cleared.