Windows 10 is a pretty powerful OS. Microsoft had made this OS very different from the previous OS versions like Windows 7 and XP. the OS has many powerful features and has cool support features. You get frequent updates to make the OS better and function well using the OS. you can easily customize many settings and features to make the OS suitable for your work. The theme and the user interface are pretty awesome and provide you with flexibility.
You need a Microsoft account to login to your OS and it is easy to open a Microsoft account on the Microsoft website. You are forced to sign-in the first time to use the Windows 10 OS. this is a new concept and has never existed in previous OS versions like Windows 7 and Windows XP. Microsoft has taken everything online and needs you to cope up with the scheme to utilize the features of Microsoft. You now can get everything from the Microsoft official website and need no other forms to make purchases from Microsoft. This increases the security and also devoids the involvement of a third-party person between you and Microsoft.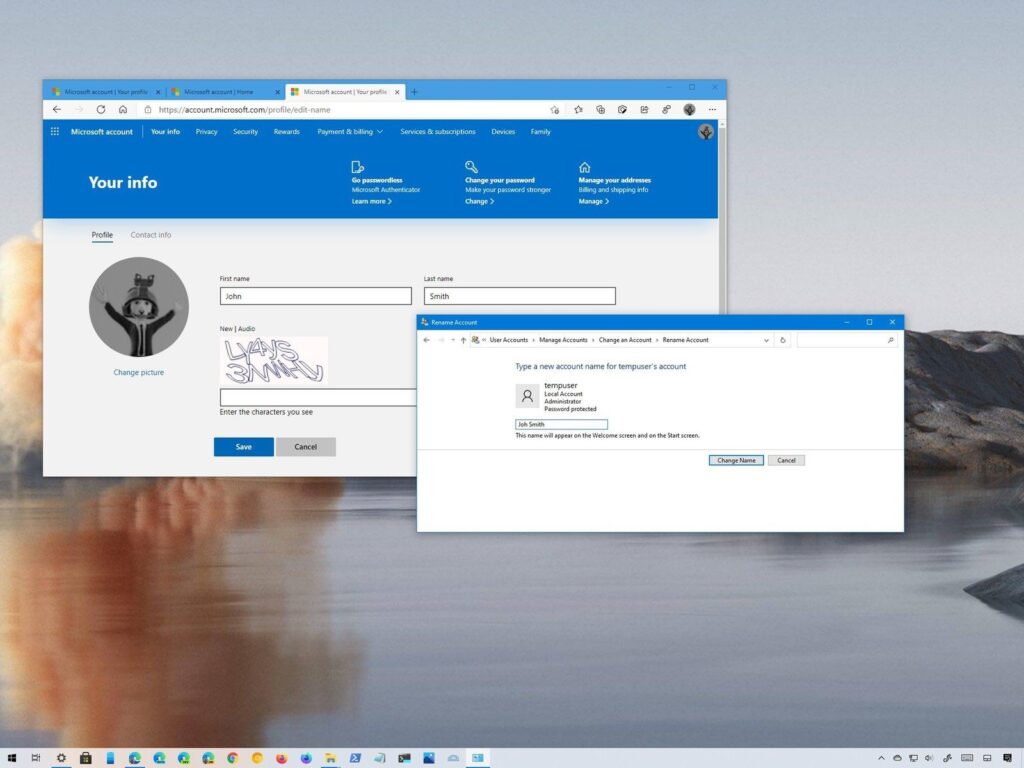 Opening a Microsoft account is pretty easy and a compulsory need for using windows 10 OS. all your details regarding the Windows 10 OS will be linked to your Microsoft account and you can alter and manage your account with the user id and password. With everything gone online some of the Windows features that were previously built-in, the OS had been moved to the online like your account settings. The account settings in the OS are pretty much tied up and have lesser options and for advanced settings, you need to use your Microsoft online account to make changes and alterations.
Changing sign-in account name on Windows was pretty easy previously, but with Windows 10 the feature had been moved to the online Windows account. You need to sign-in to your online Windows account to change your user name in Windows 10. The process is simple but is still complicated as it involves signing-in and using the Microsoft account using the internet. You need an internet connection to perform this basic function.
Here you will be taken through the process of changing the sign-in account name on your Windows 10. Changing your account name is easy and you just need to know the process before stepping into doing the name change.
Recommended Post:- Disable Cortana and Stop Personal Data Gathering in Windows 10 – Step by Step Process
How to Change Sign-in Account Name on Windows 10
The account name-changing process is quite simple. It would be a bit odd for you to do it the first time, but you will get to know the process very well. For old Windows users, this method would look kind of odd and totally different. You need to login into your online Microsoft account so having an internet connection to your computer is essential.
Open up settings from the start menu or by searching for settings in the search bar in the taskbar.
Once you have opened-up settings, select the accounts option.
Click on your info from the left windows of the account settings.
On the right windows pane, you will find an option " Manage my Microsoft Account" click on it and open it.
A new browser window will open and navigate you to the Microsoft sign-in page.
Here, sign-in using your email id or mobile number and enter the password.
Once you have signed-in to your Microsoft account online, you will find many options in your account.
Now, click on your account from the top of the browser page.
You wi now be taken to your account info page, where you will be able to change your account name.
On your info page, you will find the option edit name under your pre-existing account name. You can click on the edit nake option to edit your name.
Here you need to input your first name and your last name and enter the captcha code provided below to change your name.
Once this is done, your account name will be changed.
Once you have changed the name on your online Microsoft account it will take effect, you need to restart your computer to make the changes successfully.
Now, your name in the sign-in screen during the Windows boot-up will display the updated name.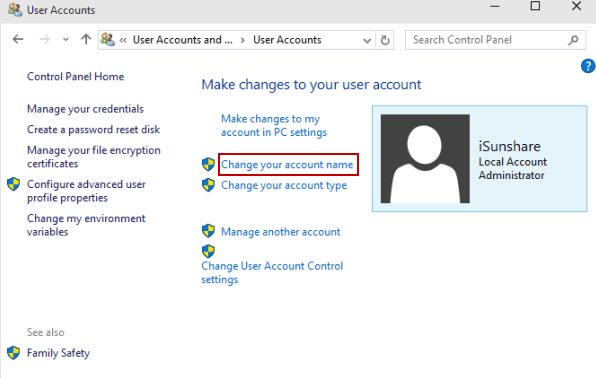 Changing your WIndows account name can be quite tricky for old Windows users as the old Windows OSes had the option for changing the account name in the control panel and there was no need for internet connectivity or a Microsoft account to change the account name. With Windows 10 OS moved totally to a web-based platform Microsoft needs users to use the online portal to access and alter account settings. This will increase security by preventing unauthorized users from accessing the account details of users.
You can follow these steps to change your account name on your Windows 10 OS. you can change your account name any number of times and Microsoft will not question you for doing so. 
Hope the information provided above was useful and you were able to change your sign-in account name on your Windows 10 computer. This method suits all WIndow 10 users. You can freely change your account name on your Microsoft account and will receive an email from Microsoft concerning the name change.