System maintenance is an integral part of running a good and healthy computer. Like every other machine, computers need some maintenance tasks to keep it going smooth and these maintenances should be done in regular intervals. Well, the Windows OS comes with a few built-in maintenance tasks that can be used and the computer maintenance can be done with ease. These maintenance tasks are built into the computer to keep the errors and issues in the OS abey. There is also an automatic maintenance feature in the Windows OS, that can be used to effectively run maintenance tasks on a schedule. So, recently some users have found that the automatic maintenance system is unavailable on Windows system and here are some methods that can be a good solution to this issue.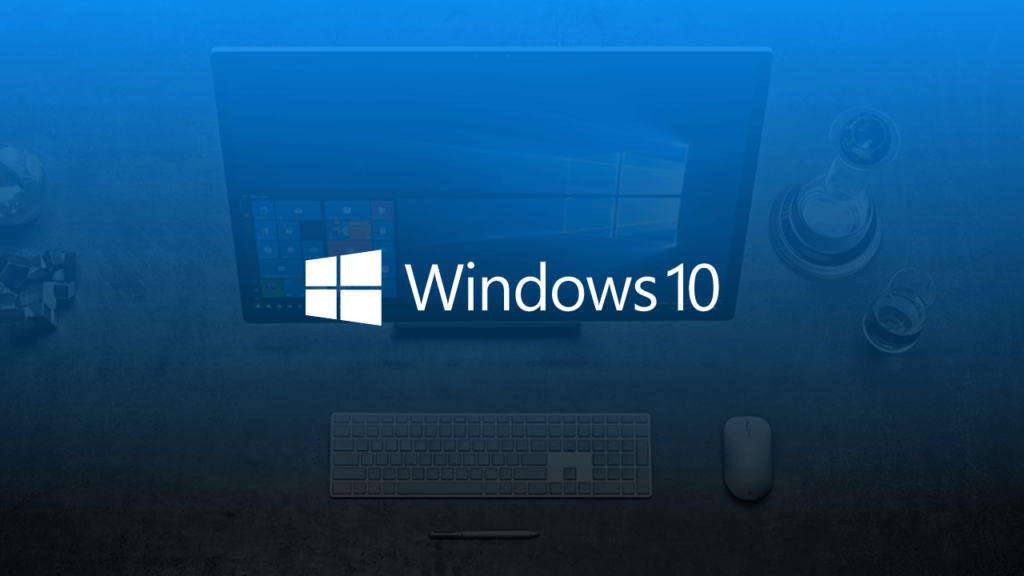 Generally, the automatic maintenance feature in Windows 10 is available through the control panel and can be accessed from the systems and securities tab. Automatic maintenance takes care of most of the maintenance tasks by automating them. So, with the maintenance task automated in the computer, you don't have to manually run any maintenance task, and this will keep your computer running smoothly. 
Some of the maintenance tasks that are run by the automatic maintenance are:
Drivers update.
OS update.
System optimization functions.
Antivirus scan.
Running diagnostics tools.
Well, these tools used are pretty basic and come built-in the computer, but running them separately on a daily basis is not feasible with a busy schedule, so scheduling these tasks will help maintain a computer that performs good and will not cause trouble or issues all of a sudden.
So, running these maintenance tasks is an utter necessity and using automatic maintenance is a wise choice. But, with the recent complaints raised by some Windows users on the feature unavailable, it's pretty difficult to run these tasks smoothly. So, here are some simple methods, that can resolve the issue and help you use the automatic maintenance feature on Windows 10. So, if you are struggling to find automatic maintenance, follow these methods and fix the issue on your computer.
Some Simple Solutions to Resolve the Issue on Windows10
So, here are the methods to fix the issue on a Windows 10 computer. Follow along and fix the issue on your computer.
Method 1
Open the Run windows by pressing the Windows and R key on the keyboard.
Here type, control panel in the command box and hit enter or click on Ok.
Now, go to troubleshooting.
Now, click o view all on the left o the control panel window.
Now, right-click on system maintenance and run it as an administrator.
Now, click on the Next button to run the troubleshooter.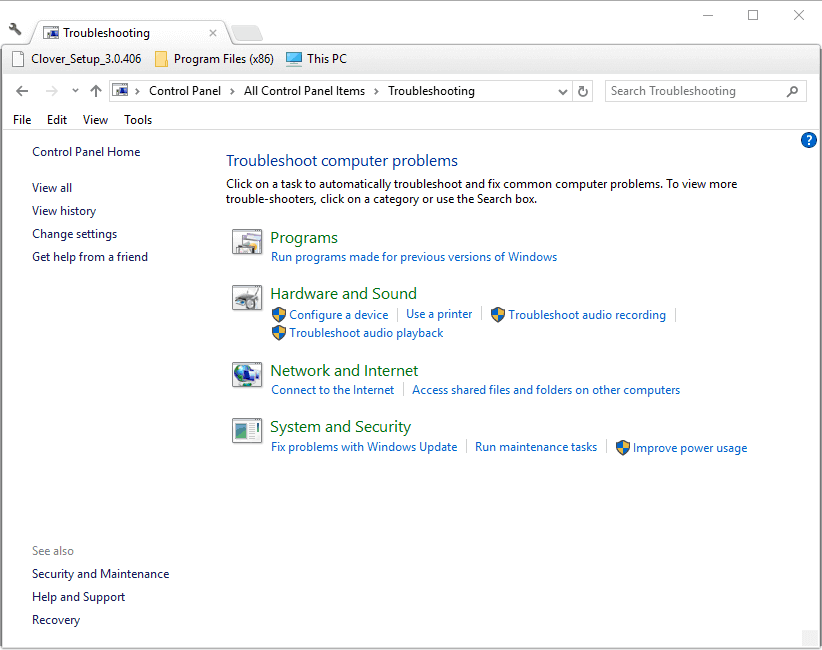 Method 2: Use a Third-Party Tool
Third-party automatic maintenance tools are pretty good. If you are unable to use the built-in one, you can download and install any good third-party maintenance tool and schedule the maintenance task with ease. Well, just make sure that you install a good third-party application to run the maintenance task because a random tool will cause more trouble than good.
Method 3: Try to Restore Windows Back to a Point where The Automatic Maintenance Worked
Well, this system restores feature of Windows is a pretty good one. This can be used when there is trouble caused by some corrupt system files or installation files of applications installed. With the restore feature, you can revet your computer back to a point in time, where the computer and the components worked fine. 
To restore the computer, open the run window.
Here type rstrui and then click Ok.
Now, follow along with the steps and run the system restore.
Select the point with the date and time, when the automatic maintenance worked well as the restore point and then restore the computer.
This will restore the computer back to normal and will revert any corrupt file to a good one.
Method 4: Use Third-Party Apps to Repair the Scheduler
Well, as mentioned before there are many third-party applications for Windows OS and there are repair applications too. You can download and install a good software or a tool and then run it to fix or troubleshoot the automatic maintenance system.
Method 5: Check and Update Windows OS
An updated Windows OS might be a cause of an issue like this, so you can check for updates and then update your OS if the update is available.
To check for updates, open the settings.
Here, go to the updates and security tab.
Now, click on the check for updates button under the updates tab.
If there is any update available, make sure you have a stable internet connection, then download and install the update.
Well, these methods will work for sure and you just has to find the right method, and finding the right method is pretty difficult as pinpointing the cause is difficult hence there is no one solution that can be said to fix the issue. So, try out all these methods and fix the automatic maintenance feature on your Windows OS.
Well, if nothing works(very rare case), you can manually schedule tasks like running antivirus scans, checking for updates and defragmentation of the disk. So, you can do these to make your computer up and running smoothly without errors and issues.
Hope the information provided above was helpful and informative. You can try and fix the automatic maintenance feature on your computer with ease with these methods.