Staying updated is incredibly important these days, especially when it comes to technology. People make updates to their software frequently to stay up to date on everything. The software either reminds the user to make the update on their own or the user can check up on their software and make the updates whenever they want to. It is important to make updates as Windows should be able to constantly protect itself against dangers and virus attacks. Having updates will also make the performance of Windows much better.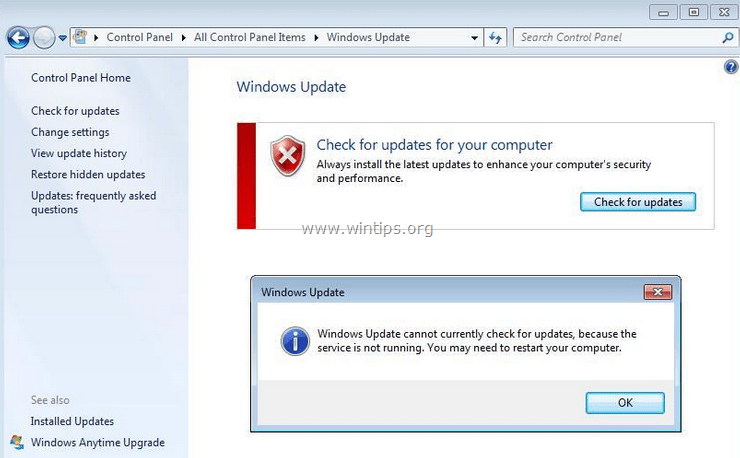 Windows Update Services will make all of the updates required for it. Administrators will receive the approval that they need to make whatever updates that they want. WSUS can be configured by system administrators in cases they want to allow certain updates to take place automatically. There may be situations where you are not able to perform the updates that you need to on your system. In cases like these, it can be hard to figure how to solve the problem so that the updates can take place.
Please do not worry anymore as we have prepared a guide that you can follow when it comes to handling these kinds of update problems.
Recommended Post:- How to use System Restore on Windows 10 – A Complete Guide
Steps to be followed to handle Windows Update Service problems in Windows 10/8/7
Please follow these steps in order to handle the Windows Update Service problems that you may be facing on your Windows system:
The first thing that you can try out for your Windows 7 version is to download the Windows Update Troubleshooter. Once you do this, you will have to select the Open or Save option that appears in front of you. In case this does not appear, it may be because you do not have your pop-up blocker on.
Selecting Save will allow you to proceed to the folder where the troubleshooter will be downloaded to. You can then download the file so that the troubleshooter can be run.
Select Next and follow all of the steps that are given in the wizard so that all of the problems with Windows Update are completely fixed.
You can rename the software distribution folders if the previous step did not work out for you. You will first have to enter the Command Prompt. In order to do this, go to Start and look for cmd. You will then have to right-click the Command Prompt from all of the results that you get and select the Run as Administrator option.
You will have to type certain commands in the Command Prompt and then click Enter.
In case this does not work, you will have to download the most recent Servicing Stack Update(SSU). In order to do this, you will first have to turn off all of your Automatic Updates.
Then, select Start and then search for Windows Update using the search box. Once you do that, click the corresponding entry from the Programs list.
Once this has been done, select the Change settings option and then choose Never check for updates. Then, click Ok. Restart your computer once you are done with these steps. You will then have to download the required update according to the OS version that you have.
There will be a tab called Important Updates under which you can select the Install updates automatically(recommended) option. After saving your changes, select the Check for Updates option so that any updates that still remain are downloaded and installed.
If this also did not work, you can try resetting or reinstalling Windows. In case this also does not work, update to Windows 10.
If you have Windows 8, you can follow the same procedure that you did with Windows 7. Try running the Windows Update troubleshooter. If that does not work out, try renaming your software distribution backup folders. In case you want to try something else, download the most recent version of Servicing Stack Update(SSU) that is available.
If this does not work either, you can try fixing the file corruption that is on your Windows system. You will have to run DISM and SFC commands in order to do this. First, open a command prompt that has been elevated. Then, right-click your Windows button and then choose the Admin version of your Command Prompt. Enter the password that is requested of you and then select Yes or Allow.
Type the required command, press Enter, type the next command and then press Enter. After closing your Command Prompt, run your Windows Update once again. If these steps also did not work, restart or reinstall your Windows system. Upgrade to Windows 10 if this step also did not work.
If you are using Windows 10, you can follow certain Troubleshoot solutions. Some of the solutions that you can follow include freeing up space on your drive, running your update again, disconnecting any external hardware that may be there, updating your third-party drivers or checking your Device Manager for errors.
There are also different solutions present for different problems. If you get an error message, try running your Troubleshooter again. If your update is not getting completed properly, check your Internet connection and try running the Troubleshooter again. If your computer is slow, try improving the performance of your PC.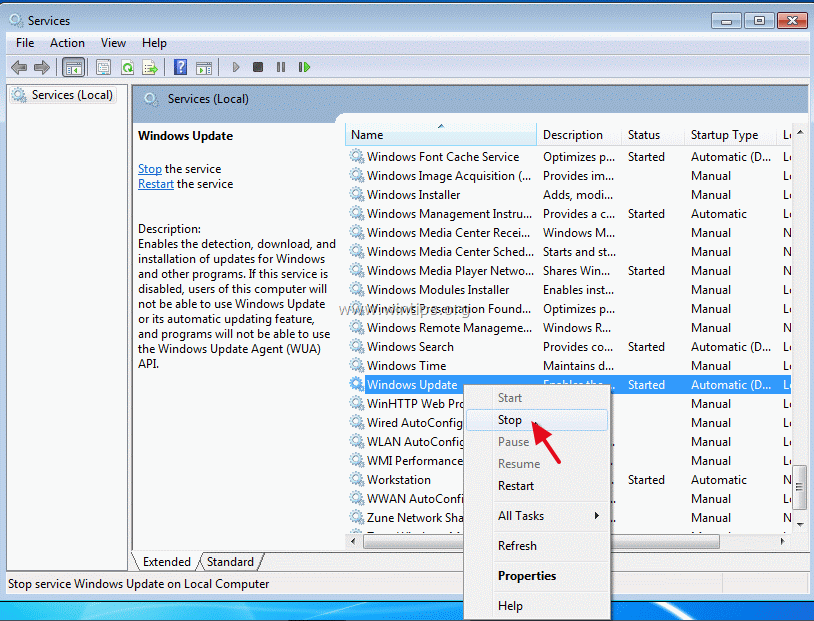 We hope that the information provided in the article was useful to you. There are so many different solutions that you can follow for whatever problems that you have. The kinds of solutions may also differ based on the Windows version that you are using so please be mindful of that. If you cannot solve your problem using one solution, please go to the next one without getting discouraged.
If you know of anyone that has problems similar to you, please share whatever tips you have learnt with them. You will be happy knowing that you assisted someone else in solving their problem. Please feel free to reach out to us in the comments section below to discuss anything that you may want to regard the article that you read.