Windows 11, a successor of the famous Windows 10, continues to be a legendary OS with new features that enhances the functionality of the computer. Well, initially when Windows 11 was released it got a lot of criticism like the OS was considered to be faulty and filled with bugs. So, to counter the situation, Microsoft has been doing a lot lately and providing bug fixes and other important updates frequently making the OS better day by day.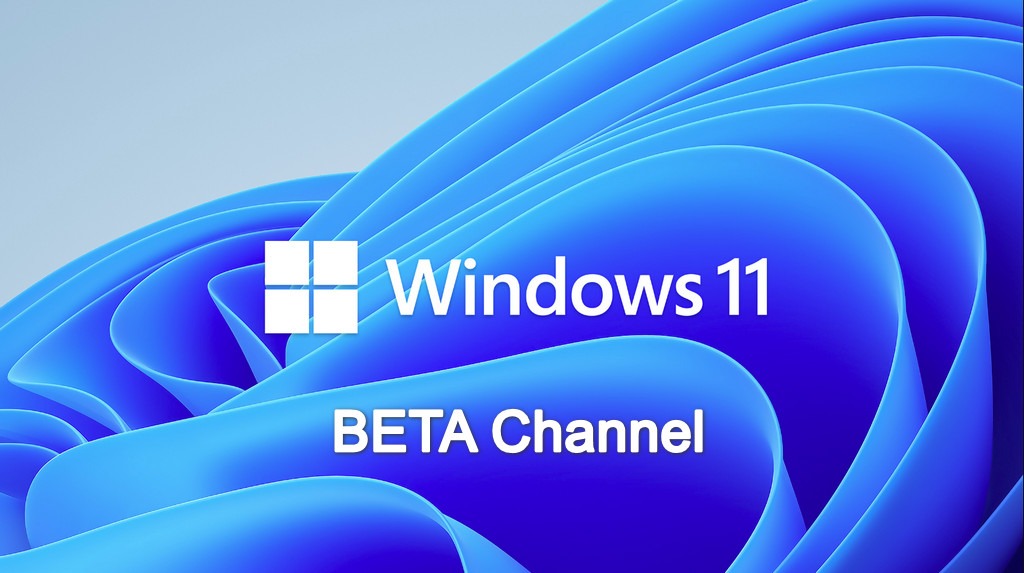 With this in priority, Microsoft has been doing a lot of beta testing of the features before releasing them to mainstream users. So, here we are about to discuss the newest beta releases of Windows 11 update Build 22621.586 and 22622.586 which can be availed on the Windows Insider program. So, if you are interested to know more about the upcoming new beta releases, hop on and get going.
Recommended Post:- Fixed: Msvcr110.dll is Missing in Windows 10
What's New and Improved in Windows 11 Build 22621.586 and 22622.586
So, what's new in this build release; Here you can find all the improvements and bug fixes that are brought in by the new Windows 11 builds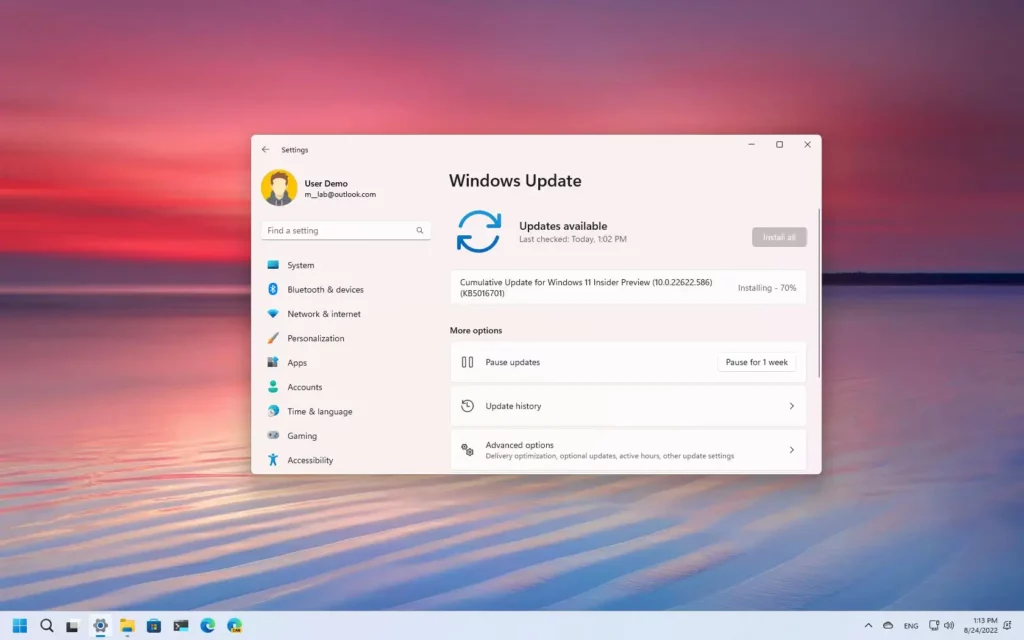 Fix issue with DWM error (resulting in black flickering or frozen content on screen) for Insiders at 22622.575. 
Fixed an issue that prevented SQL Server Management Studio from starting for some Insiders. 
Fixed an issue that prevented some Insiders from dragging the left half of the File Explorer title bar using a mouse or touch. Selecting multiple folders and then using the context menu options to open them in a new tab will now actually do so, instead of opening the first folder in a new tab and all the others in a new window. 
Fixed an issue that caused the Home, Documents, Pictures, and possibly other folders to unexpectedly duplicate in the File Explorer navigation bar or appear on the desktop. 
Fixed an explorer.exe crash that could occur when closing a newly opened Explorer window. Addressed issue where the search box background in File Explorer may have an opposite color to the current mode (e.g., dark in light). Addresses an issue that causes File Explorer to open, close, and reopen before the drawing is finished after starting from certain locations (for example, when opening a downloaded file location from Microsoft Edge). 
Addressed an issue that may cause explorer.exe to crash after exiting File Explorer. The up arrow no longer moves in the explorer. Removed the toolbar that some people didn't expect (using View / Edit / etc) after importing bookmarks in File Explorer. As part of this, the "always show menu" option in Folder Options was also removed without doing anything. 
Fixed a fatal explorer.exe crash that could occur when Explorer was interrupted to launch, such as when trying to access a network share from the Run dialog, prompted for credentials, then clicking on Cancel instead of entering data. 
Fixed an issue where the delete key sometimes failed unexpectedly with files in File Explorer. 
Fixed an issue that prevented Desktop, Pictures, or Documents folders from being unpinned from Quick Access.
 Fixed an issue when dragging a folder to pin it to the navigation bar where the line indicating where to paste didn't have enough contrast in dark mode. 
Fixed an issue where the Min/Max/Close button might not show up in File Explorer when using a contrasting theme. 
Fixed an issue that could cause the taskbar overflow popup to appear unexpectedly on the opposite side of the screen. 
An issue was fixed that could cause the taskbar overflow popup to appear away from the taskbar if it was opened after changing the display scale. 
Fixed an issue where, after right-clicking an app on the taskbar and selecting "Close all windows", the app would no longer appear in the foreground if it needed attention before closing (e.g. e.g. if you haven't saved the contents of the window). notebook). 
Fixed an issue where explorer.exe crashes when trying to rearrange taskbar application icons when opening Taskbar Overflow. Addressed issue with Insiders with two or more monitors where if the monitors have different DPIs, the taskbar overflow may appear before needed or duplicate the date and time on the secondary monitor. 
Fixed installation issues that could occur when uninstalling some apps. We fixed an issue where buttons to change the current view in Settings > Apps > Installed Apps might unexpectedly show arrows that overlap on top. 
Addressed issue where, when suggested actions are enabled, if you copy multiple items consecutively to the clipboard history, some items may not appear after pressing WIN V. Priority status for items recommended in System > "Clipboard" must be saved. Updates start with this build.
Addresses an issue that prevents some Lenovo devices from receiving expected updates. 
Fixed an issue where domain logins didn't work for some Insiders in the previous channel beta. Fixed an issue where the "Sync across devices" option in Settings > System > Clipboard would not continue to be enabled. 
An Issue with Microsoft Defender protection (MDAG) has been resolved. Delay or stop the opening of MDAG. 
Fixed an issue with URLs generated with JavaScript: URL. These URLs do not work properly after adding them to the Favourites menu in IE mode. Fixed a bug that caused IE tags to reload during a session. 
An Issue that may bypass MSHTML and ActiveX rules for Windows Defender Application Control (WDAC) has been addressed.
Fixed issue with SharedPC Account Manager. This issue made it impossible for him to delete multiple accounts during the cleanup. 
Fixed an issue with the network's static IP address. This issue causes inconsistencies in the static IP address configuration. Therefore, sometimes NetworkAdapterConfiguration() fails. 
Fixed an issue with the FindNextFileNameW() function. This can lead to memory leaks.
So far we have compiled everything in this article and with this, you can get a broad idea of what's new in the Windows 11 Build 22621.586 and 22622.586. So, hope the information provided above was helpful and informative.