In Windows, the wallpaper Engine is one application that makes advantage of the PC's CPU and GPU resources. It can be an issue for weak systems. Users, on the other hand, complain about Wallpaper Engine slowing down their computers even when it is not functioning. Nonetheless, Wallpaper Engine brings your Windows desktop to life and gives it the greatest appearance.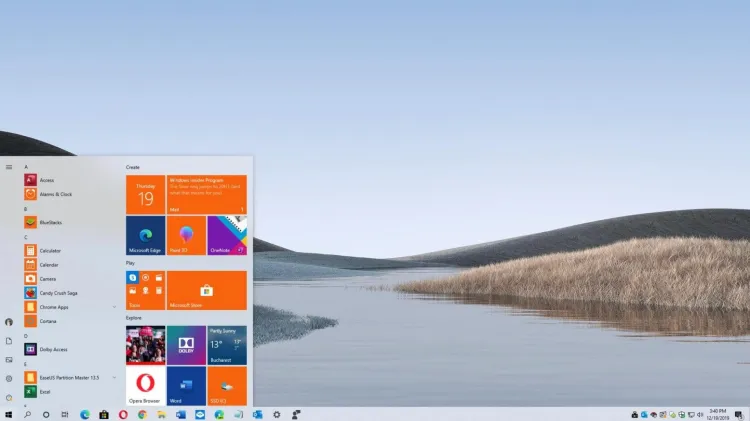 The straightforward answer is yes. Users also wonder if the Wallpaper Engine affects PC performance while gaming. It certainly does.
As previously stated, it is a program that demands significant GPU and CPU resources to work smoothly on your computer. As a result, you may encounter the Wallpaper Engine causing your PC to sluggish or crash.
Recommended Post:- Disable Driver Signature Enforcement on Windows 11
Furthermore, several causes could be causing the Wallpaper Engine to slow down the computer. Among them are:
System requirements concerns: When your PC isn't powerful enough or doesn't satisfy the app's needs, it can cause problems.
Problems with graphics cards: Because Wallpaper Engine uses graphics resources on your computer, problems with your graphics cards will have an immediate impact. As a result, an outdated or malfunctioning graphics card can cause Wallpaper Engine to crash or lag on your PC.
Wallpaper Engine app is out of date: The software is continually updated to improve its speed and solve flaws that affected its previous version. As a result, not having these updates installed may cause problems with the app.
These are some of the causes of Wallpaper Engine lag. Regardless, by troubleshooting your PC, you can get the software to operate again.
What can You do if the wallpaper engine is causing the computer to slow down
Try the following before moving on to more advanced solutions:
Turn off any background apps that are running on your computer.
Restart Windows in Safe Mode and see if the latency is still present.
Check the minimum and recommended system requirements listed below to confirm that your device is capable of running the Wallpaper Engine. If your device is unable to meet these criteria, you must update or move to a more powerful device.
Minimum specifications:
Windows 7 (with Aero), 8.1, 10, 11, 12
1.66 GHz Intel i5 or similar processor
RAM: 1024 MB
HD Graphics 4000 or above DirectX: Version 10
Storage: 512 MB of free space
Some PC issues, such as corrupted repositories or missing Windows files, are tough to resolve. If you're having problems repairing a mistake, your system may be partially broken. If Wallpaper Engine still lags, try the solutions listed below.
Solution 1: Install the most recent graphics driver
Step 1: To launch the Device Manager, use Windows + R to open the Run dialogue box, type devmgmt.msc, and then click OK.
Step 2: Expand Display Adapters, right-click the driver, and then choose Update driver.
Step 3: Select Search for drivers automatically.
Step 4: Restart your smartphone after the update is complete to see if the problem persists.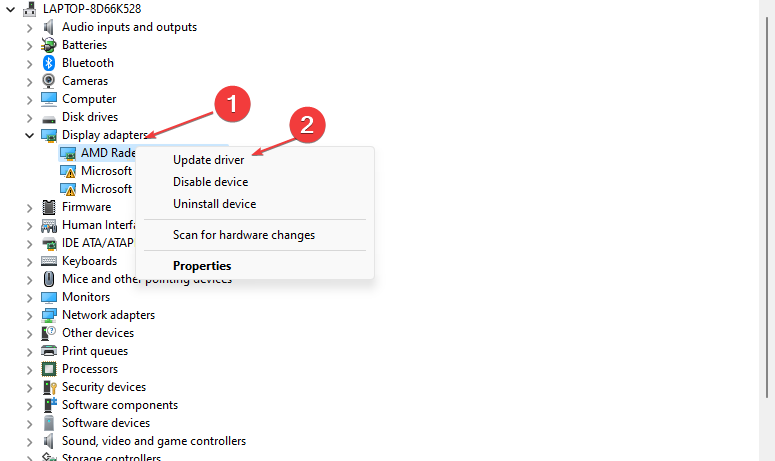 Updating your graphics driver will resolve any issues that are hurting its performance. If you have any problems with the instructions above, you can refer to our tutorial on updating graphics drivers in Windows 11.
To ensure that everything runs well and that you prevent any GPU driver errors, utilize a complete driver update helper that will cure your problems with only a few clicks, and we highly recommend DriverFix. To update your drivers safely, follow these simple steps:
Step 1: Go to the internet and download and install DriverFix.
Step 2: Start the software.
Step 3: Wait for DriverFix to identify all of your broken drivers.
Step 4: The application will now display all of the problematic drivers, and you can simply select the ones you want to be fixed.
Step 5: Let the program download and install the most recent drivers.
Step 6: Restart your computer to have the modifications take effect.
Solution 2: On Steam, update the Wallpaper Engine
Step 1: Click the Start button, type Steam, and then open the Steam app.
Step two is to visit the library.
Step 3: From the app list, locate and select Wallpaper Engine to see whether an update is available.
Step 4: If an update is available, click Update.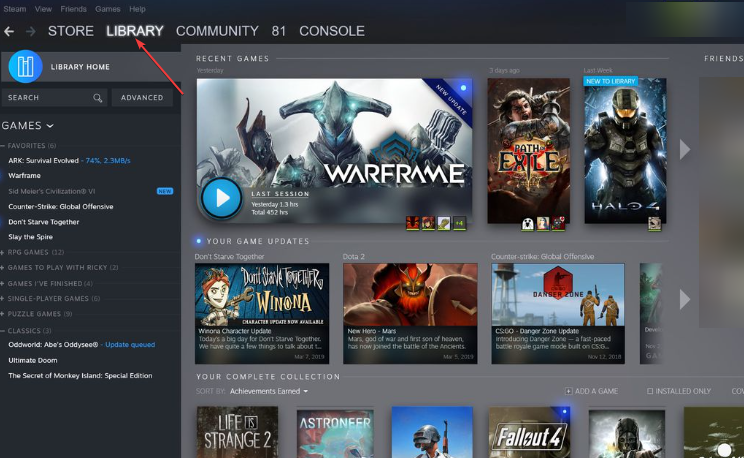 Updating Wallpaper Engine will install the most recent features and security fixes for the program, as well as resolve any lag issues.
Solution 3: Upgrade your Windows operating system
Step 1: To enter the Windows Settings app, press Windows + I.
Step 2: In the next step select Windows Update and then Check for updates.
If updates are available, Windows will look for and install them. Updating Windows OS will resolve flaws that are impacting your computer and its programs.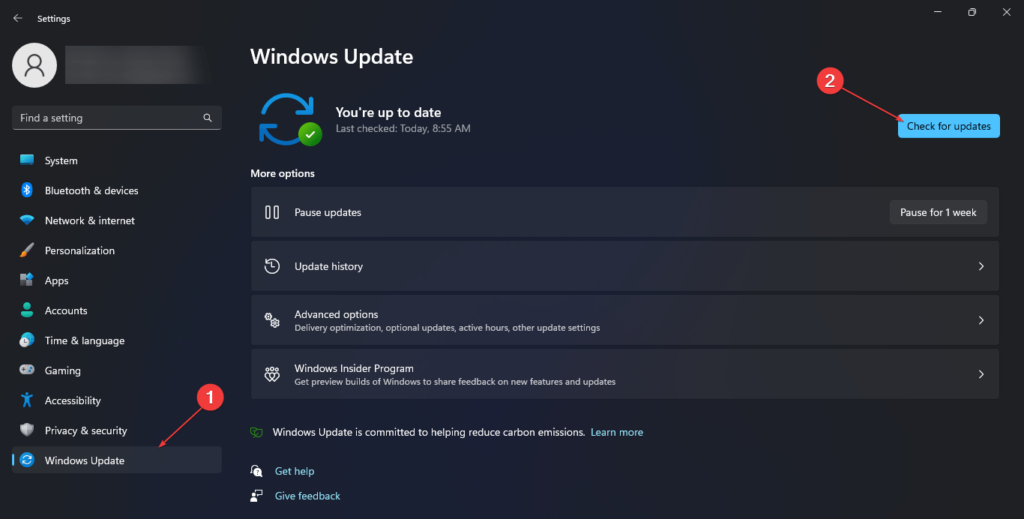 Alternatively, you may use our list of the best Windows 11 wallpaper programs to personalize your computer. Similarly, our visitors may be looking for the greatest custom wallpaper makers for their desktops.
Why is Wallpaper Engine so sluggish or Slow?
This could be due to your hardware not being powerful enough to properly display the specific video. Video wallpaper is not the same as a conventional video player because it must also have icons and may span many screens. It also uses your GPU's video decoder by default to keep CPU utilization to a minimum.
Hooks in the background recording
It could also come from any driver feature that allows you to record apps like ReLive, Shadow Play/Nvidia Share, or Windows GameDVR. Disable them to test whether it makes a difference, then remove Wallpaper Engine from the list. Also, ensure that no other recording/overlay programs are loading into Wallpaper Engine and slowing down rendering.
You can use our scan tool to see if any apps that are known to cause these types of problems are installed. Remember that our scan tool cannot dependably uncover the main cause of this problem – it may fail to detect any problem or may report an application that is unrelated to your problems.
GPU Scaling / Dynamic Super Resolution (DSR)
Driver-level hacks such as GPU Scaling/DSR may also create issues; try disabling them and, if necessary, disabling them specifically for the Wallpaper Engine.
In systems with multiple GPUs/screens, dwm.exe performs poorly
If you enable the integrated GPU in the BIOS of your desktop PC while having a separate graphics card installed, you may have poor DWM.exe performance and significant CPU utilization. If at all feasible, disable your integrated GPU.
It is critical to connect all of your monitors to your dedicated graphics card. Using both GPUs at the same time will disrupt desktop window manager hardware acceleration. 
Without Nvidia Optimus or equivalent technology, Windows will be compelled to copy the wallpaper image from one GPU to the other, which will be a slow operation.
In fact, any shared activity between both GPUs will suffer from this, as would moving a game window directly between both monitors.
This issue does not affect gear designed for multi-GPU configurations, such as laptops with Nvidia Optimus or true Nvidia SLI / AMD Crossfire installations with a hardware bridge.
Conclusion
While the background is active, the Wallpaper engine will consume some of your computer's GPU and CPU. The best approach to avoid this is to instruct it to halt the background while you use another software. This is the configuration I use so that it is only active when nothing else is open and then pauses when I switch to another window.
Wallpaper Engine, on the other hand, strives not to interfere with gaming performance by pausing when another application is maximized or fullscreen. You may also make it pause when another application is active. It is mainly useful if you are usually playing games windowed.