The BIOS is one of the most important components of the Windows platform and only through this component can you change many hardware configurations that allow you to carry out activities on the platform of your operating system.
But many times Windows 10 users find it very difficult to update those files and updating those files is very important because only this component on your platform allows you to have a good execution speed for any application on your platform and even complicates all processes of your platform too. So to solve all this problem follow the steps in this article and solve your problems too. To know more about Default Gateway Is Not Available On Windows 10, drop down to our ISO River page for the detailed insights.
Overview of BIOS 
The first and most important thing to check on your platform is to check your BIOS version and also the settings of the motherboard and PC. Then verify that information with the latest BIOS update system configuration settings if those updates are compatible with your current platform.
After doing all of this just check the part and if the PC settings and motherboard settings are combined with the new updates just download the BIOS update from the motherboard manufacturer website and check and download if you have the same BIOS version or not. Check to download which one is compatible with Windows 10 settings. Even check if you are also downloading the version compatible with your motherboard. However, the fact is that all BIOS versions have their problems that could be solved by these updates.
Update BIOS on Windows 10
Even if you downloaded the latest version, you should extract files from that file, as it is most likely downloaded to a file from which you should extract files and run the configuration from those files and update the motherboard configuration.
The problem arrives when some manufacturers only make you update your BIOS by having a suitable flash to update and even to update as well. Although it is a relatively easy step as you only need to transfer the downloaded BIOS update file to any USB flash drive.
Ensure that there are no files on the USB
Restart your Windows 10 platform again
Press and hold the Shift key for a moment where a window will appear an option of Troubleshoot.
Select and navigate to advanced options
UEFI firmware setup select feature and reboot your PC again.
Select the file from the USB flash drive that should be used to update the BIOS.
Confirm that all the updates that are happening on your motherboard will take a long time.
We would suggest you to read the manual carefully before doing anything.
The other step you can take in the upgrade process is to also create a DOS file of the downloaded version and save it to the USB drive and then go back with the same process. This process is also preferred by some manufacturers of BIOS systems. So if it supports this then process with this too.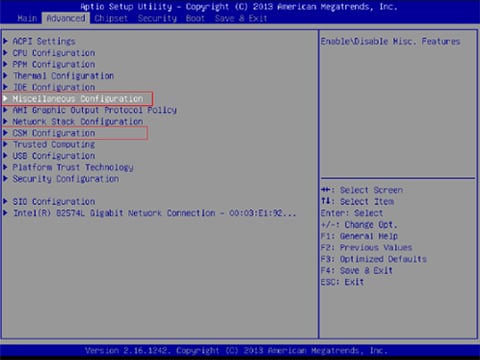 The next step you could take is to follow the proper traditional method in which Windows will extract all the files first and from that configuration, it would be there where you install that update from that particular configuration and apply those changes to your Windows 10 simply by rebooting your PC. So the choice is yours. You select any of the above steps but work according to your motherboard manufacturer's choice, then it will only fix any problem on your platform.
Conclusion
The BIOS usually comes along with the motherboard, but it is also pre-installed by the motherboard manufacturers. But the only thing everyone faces is updating the BIOS, which is a very difficult thing to do and this update also slows down the PC's rest processes. However, we hope this article is productive enough to help you solve all your doubts about updating the BIOS on your Windows 10 platform, but if you have any questions, please do not hesitate to contact us below and we will clarify the Doubts off.