macOS Catalina was officially released on October 7, 2019, and its last update came just two days ago, which is May 26, 2020. This software is the older macOS 10.14 Mojave software or you can say an updated version of Mojave.
Catalina generally runs in all the normal configuration that Mojave supports but it still has some requirements which should be there while installing it and that is updating the GPU since Catalina uses a little bit more power to work in a very good way. Although, Catalina requires at least 4 GB of memory to function properly. But it is still possible to install it on any Macintosh computer that is not compatible with Apple, as this requires many different patches to install it. If you want to learn about Connect Airpods on your Macbook, drop down to our ISO River page for the detailed insights.
Overview of macOS Catalina
With an update of kextes in its system extensions, it has made a good impact on other competitive software due to its new system extensions and driver extensions that are also used in a user-space and outside the kernel. Because many Mac applications and installation packages are also being signed by Apple to run on macOS Catalina for kernel extensions.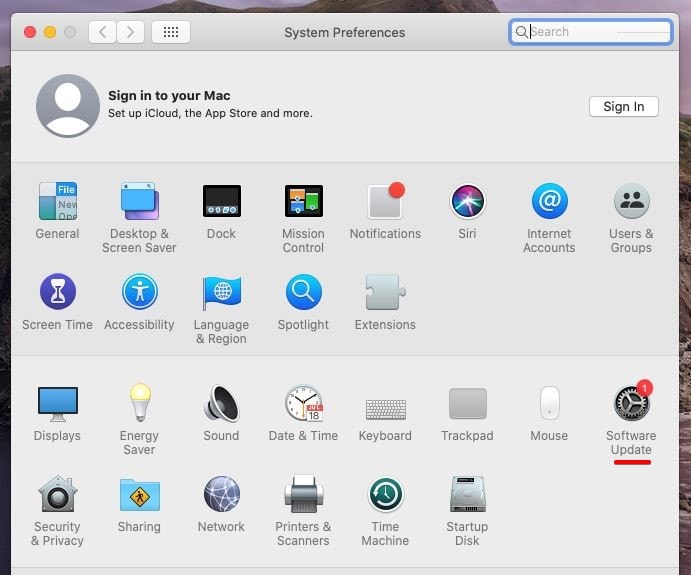 The IOKit driver kit that was creating problems for gamers, but all of this has been updated with a new SDK and a new framework that is completely based on IOKit and has also modernized and improved the gaming experience for players.
On top of all this, if you are a Windows user then you should use macOS Catalina as it will update your PC and your experience using PC as well. However, if you install the Catania on your, then you will encounter many difficulties in its performance, as it is a high performance software that uses a lot of memory and space while performing even simple tasks.
But all you have to do is follow some steps to speed up your slow macOS Catalina execution to speed up your process.
How To Speed Up Running macOS Catalina
There can be many reasons why macOS Catalina would work very slowly, one of which is to use the latest version of the device that is compatible to work very well with Catalina. In summary, if your device is older than 2012, then it is not compatible to work with high-performance software like Catalina. However, it will work in older versions, but it won't work fast enough as it will in other newer versions.
Updating your macOS can also solve the problem of performance and things in general. If you have a device that is later than 2012 but uses a very old version of the macOS version, it will also affect the performance of the software. Since Catalina always needs an update to run at very high speed, she needs to update every time, so she needs the latest version of macOS, whether you install it on any of the platforms you need to update.
The next thing that may be affecting is the driver space as it is updated every time you need a good amount of hard drive space in order to save those updates as well. But to have so much space, you have plenty of free space for the new files that are installed in each update. So how to perform in a very high quality.
The next things that could become a problem is junk files or even unused files that could create a performance problem for running applications. While deleting files it can be very difficult to delete them every day. So to figure out you can keep several different apps to save time while doing your job as it will remove all your junk files and also delete it. These applications help you detect files and applications that you no longer use and can also delete those files that are no longer needed.
Conclusion
As you start working on a macOS Catalina-controlled platform, there will be many changes in skills and the work you really do in your field because there are so many tools available in Catalina that improve your level. As it has the tendency to update its professional work with its high speed of connectivity and efficiency.
Therefore, we hope that all the information provided in this article is useful enough to clarify all your doubts about how to speed up your macOS Catalina execution on your platform.