It is often irritating when the operating system displays the error. It takes out your peace and disturbs the work link. You might have come across the issue of not getting access to the websites. This may come as a Software Reporter Tool in chrome. So let's discuss some insights about Google Chrome and the potential fix techniques of Software Reporter Tool.
Windows have recently launched Microsoft Edge Browser, then we have Safari for Mac OS and more others such as Mozilla Firefox, Internet Explorer, Opera, and many more. There are several web browsing software released in the market that has been providing robust and efficient user experience with smooth functionalities, advanced features to help users feel comfort in surfing the internet. These web browsers manage heavy files in terms of surfing the internet, downloads, cookies, and caches. To know more about ERR_SSL_VERSION_INTERFERENCE Chrome Error, drop down to our ISO River Page for the detailed insights.
So we will be discussing one of the most recommended web browsers Google Chrome which is highly effective is surfing the internet along with a number of feature options. Moreover, Google Chrome keeps the ability to handle and manage the Google Accounts along with the features including bookmarks, casting, maintaining history, and some extensions for the users to get the required service in the least possible time.
Fix Software Reporter Tool Chrome Error
We have come up with some really productive fixing techniques of Software Reporter Tool chrome where the user can easily solve the issue with no complex. If you are looking forward to fixing Software Reporter Tool chrome we would suggest you to carefully follow the techniques and get rid of Software Reporter Tool chrome.
Disable Software Reporter Tool
Disabling Software Reporter Tool chrome or installing it is very easy. The user can Click Shift + Del key to delete the folder of Software Reporter Tool but only for a temporary cause and not permanent. When chrome comes up with an update it itself cleans the tool and appears to you for the use. To permanently disable Chrome Software Reporter Tool all you have to remove permissions so that no other user can access the folder. We would suggest you follow the below steps and instructions to successfully disable Software Reporter Tool chrome.
Stepping into the Properties page Click on the Security tab to proceed.
Click on the option "Remove all inherited permissions from this object" in the Block inheritance windows.
Hit Apply to confirm the changes.
You're done with the process.
Using Registry Editor
In case you have failed with the first method of fixing Software Reporter Tool chrome, here we have come up with another method that can surely get you success in fixing Software Reporter Tool chrome.
Open Run Dialog Box with Pressing Windows key + R at the same time. Type Regedit and hit Enter. This will help you take on the Regedit Editor page.
Type the following code:
HKEY_LOCAL_MACHINE\SOFTWARE\Microsoft\WindowsNT\CurrentVersion\Image File Execution Options.
To proceed further, create a new key and name it as Software_Reporter_Tool.exe key and in the right-side panel. Now create a new String and set its name as Debugger.
Double-click on the Debugger string and set its value to the full path of the desired program's EXE file which is in place of the Software Reporter Tool program.
In case if the above methods bring no worth to you, then we have a few more methods to fix Software Reporter Tool Chrome. We would suggest you drop down to our ISO River page and register your query in the comment section. Our team of experts will surely guide you with the potential methods and get your Software Reporter Tool Chrome fixed in the least possible time.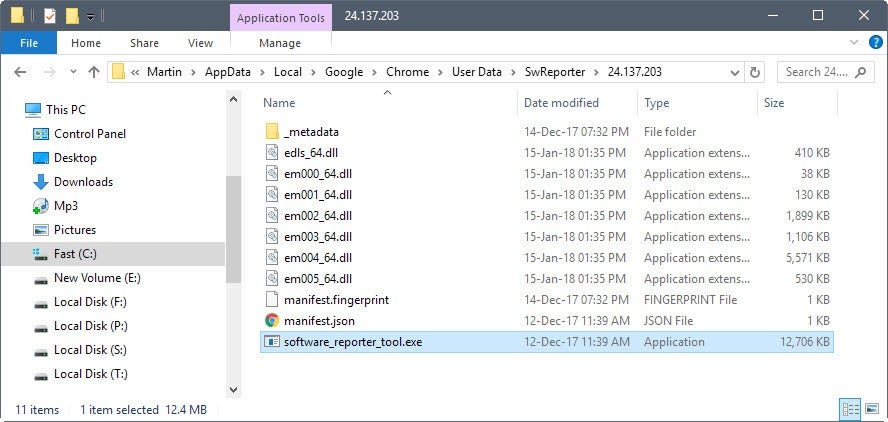 The Software Reporter Tool Chrome is officially acclaimed by Google. This tool has no connection with the internet as it aims to report google chrome about unwanted software. In case if you disable the software reporter tool in Chrome from the PC the threat of unwanted apps and software may increase and that would be harmful to your PC. For keeping your PC protected you can also use third-party antivirus tools like Malwarebytes or avast.
We hope that you are satisfied with the information we have delivered to you. If you want to find a Software Reporter Tool on chrome, then you should know the techniques of Software Reporter Tool on chrome. Learn about the Software Reporter Tool on chrome and keep your operating system up-to-date. If you have any queries regarding the fixing Software Reporter Tool on chrome you can drop down your concern in the comment section and we will get back with the solution in minimum time.