If you have another monitor, you will be able to increase your productivity greatly when you are using your system. Many people also connect another monitor so that they can have a better gaming experience. If you are somebody who likes to complete a lot of work at the same time, this setup would probably be extremely useful to you. Thus, you would want to be able to connect your monitor and enjoy the experience thoroughly.
Imagine wanting to enjoy your two monitors but struggling to do so because the second monitor does not get detected. This could happen because of some connection issue or faulty cable. Your display driver may not be able to handle the other monitor. Your system also may not have the necessary support needed for the second display. There could also be some other problem involved. If this happens, you should know how to fix it so that you can continue working with both the monitors simultaneously.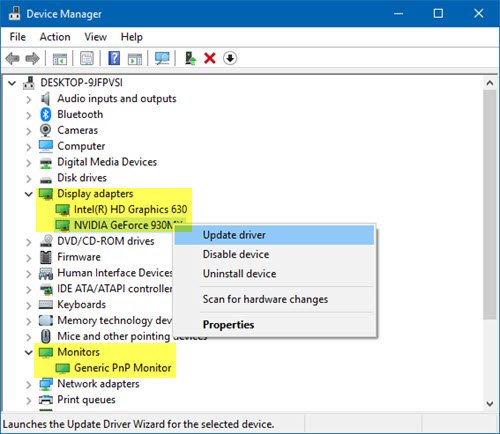 We are sure that you would be curious to figure out how to fix the detection problem that you face with your second monitor. Please read our guide to know what to do when such a situation arises.
Recommended Post:- Removing app shortcut arrows on the Windows 10 desktop – Complete Steps
Steps that should be followed to fix the "second monitor not detected" problem on Windows 10
The user will have to look through these steps closely in order to solve the problem:
Before taking any major measures, a few troubleshooting tips can be followed first to check if such steps need to be taken. The user will have to check if their cable is functioning properly. If the second display is detected when the user changes their cable, it means that the problem was with the cable.
If you have any adapters or docks that you think maybe causing conflicts between the two displays, ensure that they are disconnected. 
You could also try seeing if any problems arise when you connect the second display with another system. If it ends up working then, it means that the problem was with your system.
Check if both the systems are connected properly to working power sources. If they are not, problems may arise.
Look at all of the built-in monitor controls to see if the appropriate input has been selected.
Check if the graphics card is not making any problems by connecting another working system.
If there are compatibility issues faced, you may have to update the firmware that is being used for the second monitor.
You could also restart your system and try connecting the two displays again to see if they work.
In case all of the above steps did not fix the problem, you can proceed with the steps below.
Go to Settings and select System. Then, click on Display. Select Detect under Rearrange your displays. If this does not help, you could try connecting a wireless display. Follow the steps below in order to do so. Select Bluetooth & other devices under Devices, which can be found under Settings.
You must then select Wireless display or dock.
After you have checked that your wireless display is discoverable, select the display that you need from the list and follow all of the instructions that are in front of you so that the setup can be completed.
If your problem was not solved, please check your display adapter to see if it is working properly. 
The problem may also have been caused by a faulty or outdated graphics driver. You need not worry as you will be able to fix this issue if you follow the steps below.
You will have to select Device Manager under Start and then click Display adapters.
Select your graphics card and then click on Update driver.
You can then select Search automatically for updated driver software. After this has been completed, restart your computer.
In case your system finds an update for your driver, it will be installed. You can then try connecting the second monitor to your system and see if the detection problem is gone. If it is not, then you would have to proceed with reinstalling the graphics driver.
You should go to Display Adapters under Device Manager which is under Start. Then, locate your system's display adapter and click on Uninstall device.
You can uncheck the box that has Delete the driver software from this device and proceed to select Uninstall.
After this is done, restart your computer and return to the Device Manager. Locate the name of your computer under Computer. You can then click Scan for hardware changes. When Windows is starting up again, it will reinstall the graphics driver instantly. You can try connecting your system to the second monitor once again to check if it is working.
If that did not work, you can roll back your graphics driver. You can do this by going to Device Manager under Start and double-clicking Display adapters. You will have to find your system's display adapter from the options available to you and click it. Then, click Properties. 
Then, select Driver followed by Rollback driver. You will not be able to roll back your driver if the button for it is not available to you. In case the button is indeed available, select Yes. Then, restart your computer and try to see if the problem is gone.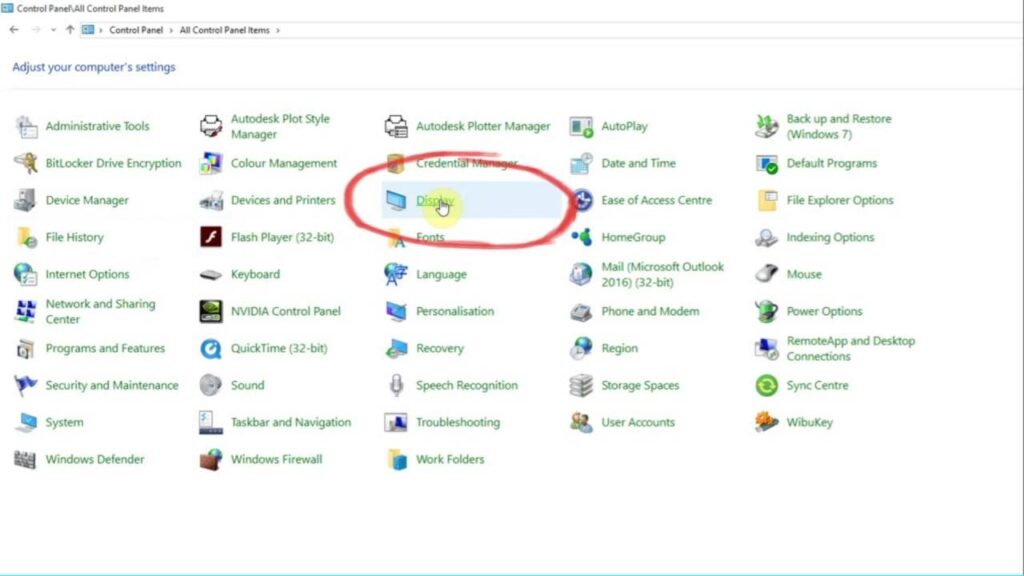 We hope that the article helped you resolve whatever problem you may have had with connecting another display. If it did, we feel happy that we have managed to assist you in some way. In case you know anyone else who may be struggling with the same problem as you, reach out to them and tell them how you resolved it.
You can also directly share this article with them if you think that it will be useful. In case you wish to discuss anything with us regarding what you just read, please do so in the comments section below. We will be more than happy to respond to you.