First of all thanks to digitizations and technology that are already sensing the power of automated robots interacting with us. The era of technology has completely changed and settled on such places where more advancements and developments are unstoppable. There will be some more good things to see.
Giant player, Google who has recently introduced Google Assistant in 2016 has made humans' lives easy. Today, there is no need to type for minor searches, all you can do is say "OK Google" and throw your order. For example, If you say "OK Google, please get me today's news" then Google will directly land you on the news page where you can find recent news. Google is not only bound with this, but the user can also get the dictionary, set the reminder, set alarm, or do all the things. The only thing you have to ensure that your internet is working. To know more about Wacom Bamboo CTL 671 Setup Driver, drop down to our ISO River page for detailed insights.
Overview of Google Assistant
Google assistant is available on all android phones and it has already set the standard of great help and benefit for the users. In order to enhance the user experience, Google is constantly refining the assistant no matter the behavior, interface, or voice. This is really an amazing and useful feature from Google, proven by the whole world, this helps you be your assistant and start your day with the Good Morning News and End it with some Good Stories when it's night.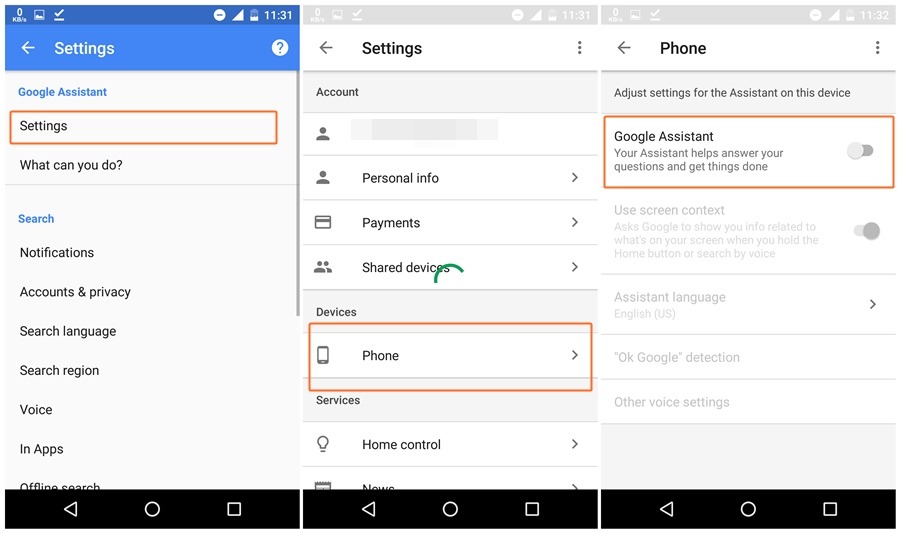 But a few people don't want any assistant on their smartphones. There are a few feedbacks from the users about switching off google assistant from their android phone, as they seem irritating and suddenly pop-up the screen. So let's learn how to turn off Google Assistant, permanently.
Steps to Turn Off Google Assistant Permanently
First of all, the user needs to understand that Google left no option of Turning Off Assistant, as it is the default when you install Google App. You've got a more simple way to turn off assistant by saying OK Google and as "how to disable google assistant". Well, let's figure out the standard procedure of turning off Google Assistant forever.
To start with, Open Android Google Application > Tap on Menu
Proceed with OK Google settings where you will see Google assistant section
Click on Google assistant settings explore Phone under "assistant tab" and disable google voice.
Deactivate Google Assistant Support
If you are still confused with the plan of turning off Google Assistant permanently, then there is another sweet solution for you. If Google Assistants bother you for some time and you want it to be removed for a specific period of time, then you can change the google assistant home button. If you can change that option through settings then it won't bother you. It will stop you from mistakenly turning on google assistant.
Following are the steps to remove google assistant support button:
Click on Device Settings > Find App
A fresh window will appear where there will be all the installed app
Click on three horizontal dots
Find Default application > tap on Device Assistance app.
Here you will get the option to select which app you have to give first priority with the home button. Tap on Agree.
It is not compulsory that you have to select any particular application for the home button. You can leave it as it is with selecting no other app. We believe that this is the best way to remove google assistant temporarily and continue using it when you feel comfortable.
Disable Google Assistant from iPhone
For iPhone users, it is less complex to disable google assistants as compared to android users. So let's discuss the steps on how google assistant can be disabled from iPhone
Visit Settings and search Google assistant
Close the slide of Microphone
Or else if you want to permanently delete google assistant from your mobile phone, then;
Open the app from the home screen
Wait for all the apps to start.
By tapping, X will help you delete the app.
This will disable your Google Assistant forever from your iPhone. But we suggest you temporarily disable Google assistant.
So these are standard followings of turning off google assistant permanently. The process is not complex and simple. We hope that you are satisfied with the information we have delivered to you. It is really important to realize that you are aware of how to disable google assistant from your android phone.
Learn how to disable google assistant from your android phone. If you have any queries regarding how to turn off google assistant you can drop down your concern in the comment section and we will get back with the solution in minimum time.