Windows 11 is getting a lot of attention lately. Well, this is because Microsoft has released the preview version of the OS for use and is about to release the official version in the fall of 2021. This is great news for Windows users, as the new OS will bring in many new and powerful features that will better the usability of a computer. So, Microsoft is under lots of pressure and has to make the OS pretty intangible because people have got high hopes for the OS. So, now, let's discuss one of the new arrival, the Your Phone app, which is being revamped to perform better with Windows 11. So, hop on and take a look at what's improved and how the application will let you connect your androids with your Windows 11 computer efficiently.
So, to begin with, most of you would have been using an android device and a Windows computer. Well, the android device is pretty handy compared to the Windows device even if it's a laptop and you could use it from anywhere. So, it's obvious that the android device is used regularly and you use it to take pictures of important things, and when it comes to transferring the pictures, to your Windows computer, the conventional methods like Bluetooth and USB transfer are pretty slow and tedious. Well, this is because, both the OSes are very much different and don't share a common platform to store files unless you use a cloud platform. Well, transferring images from an android to your Windows computer is quite a tedious process.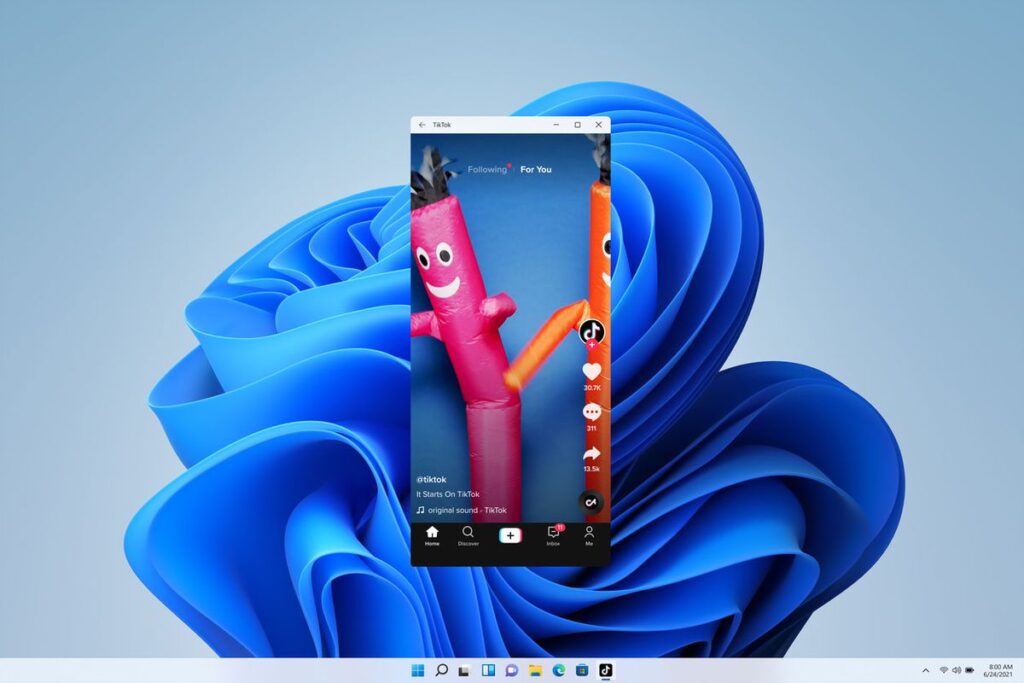 First, you have to locate the photo in your gallery and then share it via, email or save the image as a draft email to access the file on the computer, or you have to connect your devices using a USB cable and then navigate the picture on the mobile phone from your computer to transfer it to your computer. These methods may sound silly as there are no other good means to do so. Well, to make images transfer and other transactions easier, Microsoft had introduced the "Your Phone" application. The application was first released for Windows 10 where the user has to install your phone application on their android device then connect both the devices using QR code or other methods. With this application image transferring became easier as users could transfer images from their android to their computers on the go. 
Well, this application is being used by millions to transfer files and do much more. The major features of the application will be discussed so, you get a better idea of what's new with the new version of the Your Phone application that is to be released for Windows 11. So before we jump right into learning how good is your phone application and how to use it, let's see a bit about what Windows 11 brings to the table so we can better understand how well your phone app benefits users.
Well, with Windows 11 preview builds out for use, tech enthusiasts and users have been exploring the OS. there have been many interesting findings that Windows 11 is about to bring. The major one being it is about to revolutionize the hardware industry as the OS requires powerful and improved hardware like TPM and UEFI secure boot features. The OS also comes with a new user interface that is more intuitive and compelling. There are other minor feature improvements and it's hoped that the OS will be a great one for running modern and smart computers. So, with a  modern OS suitable for smart computers, the aspects need to be smarter, so to support this, Microsoft has improved most of their applications including Microsoft stores, your phone, and much more. These improvements will enhance the usability and accompany users with great feasibility in using the computer. 
Recommended Post:- How to Enable God Mode on Windows 11 – Quick Guide
Now, let's see what's the features of your phone application and what's improved in the version released for Windows 11.
Your phone application is a built-in Windows application that allows users to make easy connections between their android phones. There are several features of the application that includes an image transfer feature where users can transfer all the recently captured images from their android device to their computers. Other features include notifications messages and calls, where users can access their phone's features through the computer. This makes things easier for most professional settings where combining both devices is crucial. Well, for Windows 11, your phone application is being improved and there are some pretty neat improvements done to the application. The Windows 11 version of the application is getting s user interface revamp and the notifications center is being moved to the left for easy access in addition to this, the message, call, images, and apps options are relocated to the top. Well, the application is being reworked and was announced during the surface duo announcement.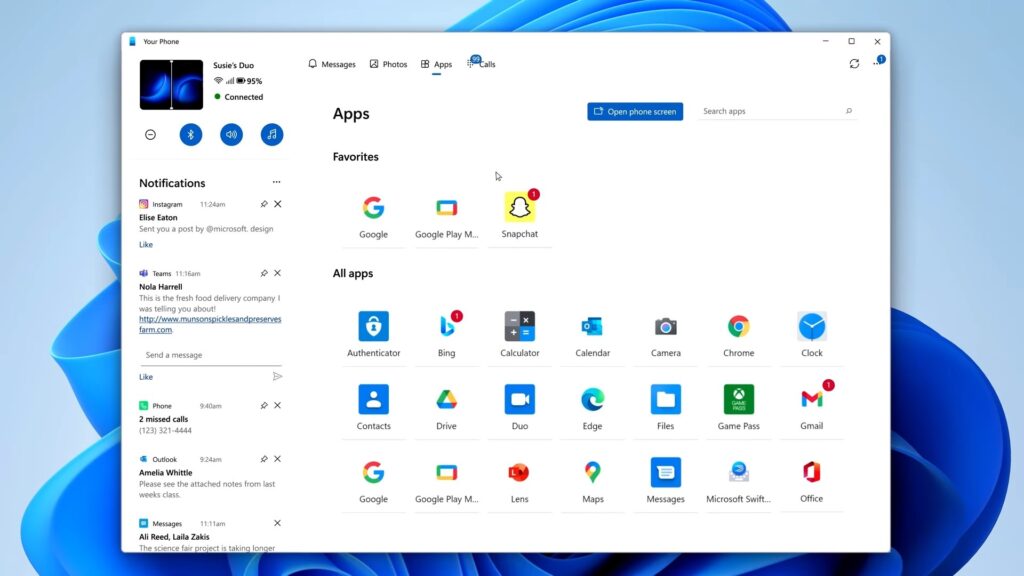 Well, these are pretty much everything you need to know about the new and upcoming phone application for Windows 11. Well if you are yet to try your phone app on your Windows 10 computer, try it now, so you would be able to transfer images and do much more with ease. If you are interested in trying out the preview build of Windows 11, you can install Windows 11 from the insider program. 
Hope the information provided above was helpful and informative. Try out your phone app to get a hands-on experience.