Cloud storage facilities have become a part of our digital life and most of us are actively using cloud platforms on a daily basis to perform various activities. The cloud as said is not a cloud that pours down rain but is a service facility that can hold tonnes of data, which is managed using specific systems and controls. Now, almost every other tech giant has a cloud computing feature that enables them to provide powerful services and features to their users. With this said, we can come to an understanding that cloud-based technologies are evolving and will soon replace the existing in house systems. With the tech evolving, there are some issues and errors reported by the users and one such issue is the focus of this article. Here we will discuss an issue that causes Google Drive to not work on the Chrome browser.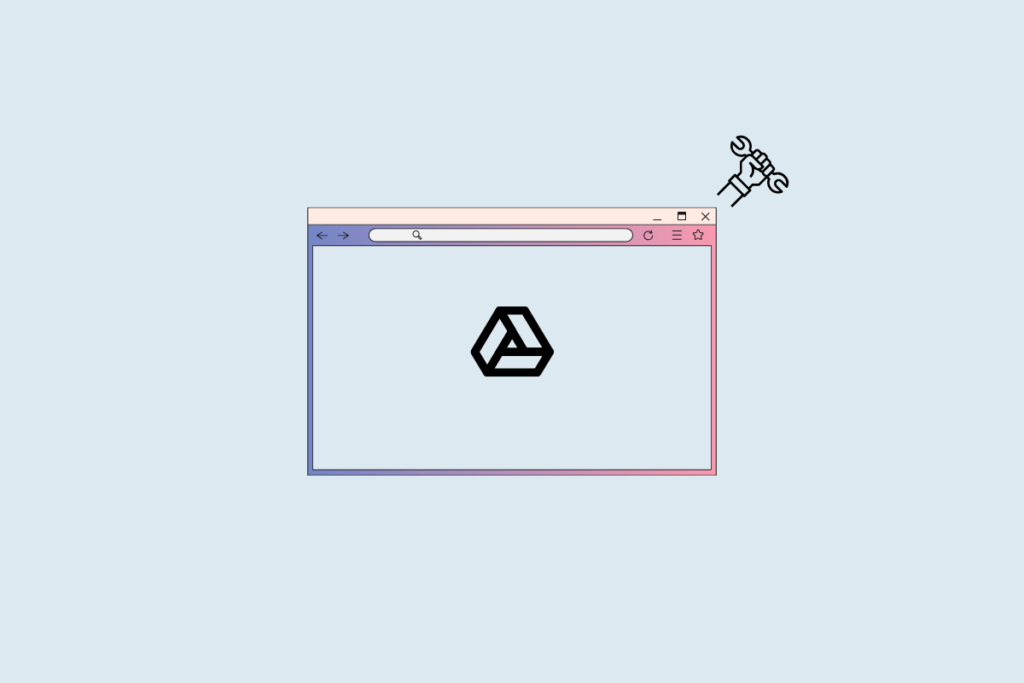 Google Drive is one of the leading cloud storage platforms available for free to users with an estimate of 2 billion active drive users. Well, this is possible because Google provides a 15 GB free drive storage for any user who uses a Gmail account. Well, 15 GB sounds primitive but users can expand the storage capacity if they choose with the available storage plans that Google offers. On top of a useful storage feature, Google offers a security feature that allows users to secure their Google Drive account and store data on the drive with trust.
Well, with such extensive cloud storage features offered by Google, users frequently use the feature and at times issues are reported. One such issue that has been reported by users is that Google Drive is not working on the Chrome browser. This might seem unnatural because both Drive and Chrome are products of Google and conflicting compatibility is not what users generally expect. Google Drive is a platform that has been built to run from any browser and any computer or smart device so, that users can access files with ease, but it seems that users who tried using the drive-through chrome have faced issues. 
Also Read:- Fixed: Google Drive Processing Video Error in 2022
Some users have specifically reported that Google Drive stopped working when trying to backup data on the drive using chrome, and here in this article we will find solutions to the issue, so users struggling with the issue can fix and use drive efficiently.
Simple Methods To Fix the Google Drive Not Working on Chrome Browser
So, here are some simple methods that you can follow and fix the issue on your computer.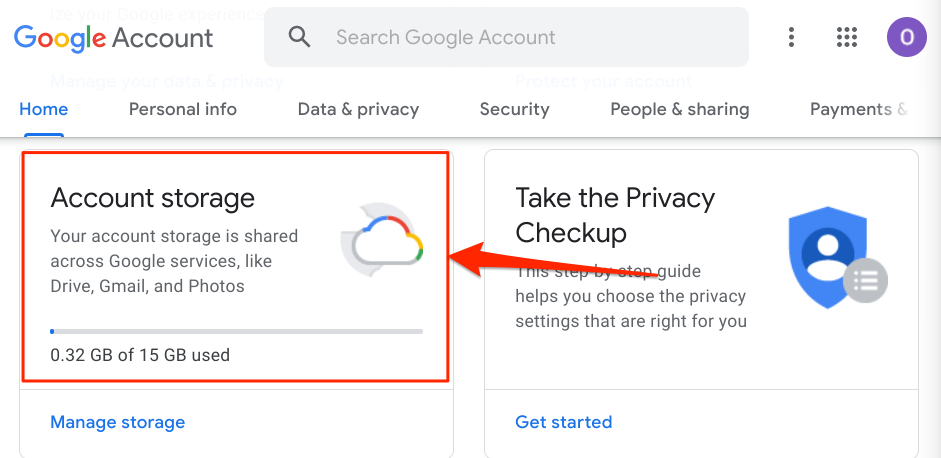 Method 1: Check Your Internet Connection
A slow or unresponsive internet might be a reason for the issue to occur and you need to check whether you have a proper internet connection. So, to do that you can check whether your computer is connected to the internet or try using an internet speed checker to find whether you are getting a workable bandwidth on your connection.
If both the tests turn out fine, you can move ahead with the following other methods described.
Method 2: Use another Browser to Use Google Drive
There are thousands of good browsers available for free and also paid, that you can use and browse. So, depending on the Operating System you are using you can choose from the best browsers and install them n your computer. Some of the common browsers that will support Google Drive effectively are Safari, Firefox, Edge, and Opera.
Method 3: Use the Incognito Mode
Try using the incognito mode on your browser and then try using Google Drive. Using the incognito mode seems to fix the issue for some users, so trying this method is pretty simple and doable.
Method 4: Disable the Plugins and Extensions
Plugins and extensions on the browsers are useful tools that assist you with various functions and every user will have a customized set of plugging and extensions, so try disabling the extensions and plugins and try using Google Drive on your Chrome browser.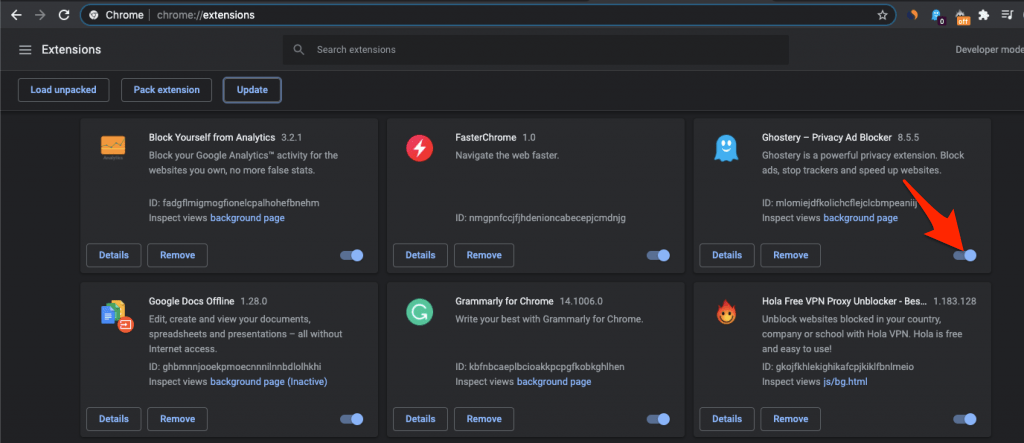 Well, to disable the plugins and extensions, go to the settings, here to more tools and then select the extensions, now, from the list of installed plugins/ extensions disable them.
Method 5: Clear Cache and Cookies
Cookies and cache of browsers are data packets used for easy access to certain features, and sometimes when the cache builds up over a limit it will actually slow down or hinder other processes. So, it is better that you remove the cache and cookies of the browser and check whether Google Drive works for you.
To remove the cache and cookies, go to the more options from the top right corner of the browser.
Now, under more tools, select clear browsing data.
Now, check the box near cookies and site data and Cache and files select them.
Now, click on clear data.
Method 6: Reset the Browser Settings
Settings of the browser can sometimes cause trouble and resetting the settings will help you fix issues on your browser.
To reset the settings of your browser, select the more option and go to settings.
Now, go to the advanced link.
Here, Restore settings to the default.
Method 7: Update your Browser
Update the browser by downloading the latest version of the software and installing it on your computer. These are some of the simple methods you can use to fix the Google Drive not Working in Chrome.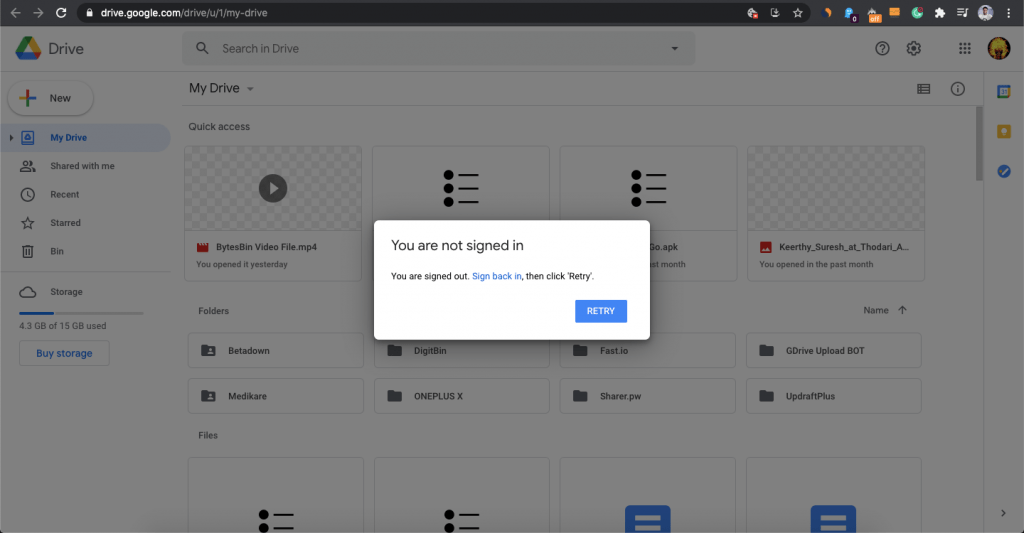 Hope the information provided above is informative and with these simple methods you can fix the issue on your browser.