The iPhone is one of the most popular Apple products that competes in the market with Android and Blackberry phones. The iPhone is one of the most secure devices out there and it is protected by Apple's powerful security policies and programs. Due to the high-security features of the iPhone, file transferring becomes nearly impossible without the use of iTunes. Using iTunes can be a bit of a drag and it needs signing up and other procedures that are complicated. iTunes is a mobile device management and media management software developed by Apple. This problem in transferring files can sometimes be really irritating and annoying. To mitigate these problems, there are pieces of software that help in transferring files and data from an iPhone to a computer and vice-versa. We will discuss one such awesome tool that efficiently transfers files.
EaseUS MobiMover is a data transfer tool used to transfer data from iPhones to Windows computers or Mac PCs and vice-versa. This transferring tool comes in handy while backing-up your data. You just need to plug in your mobile device to a computer and transfer the files; it is as easy as that. You can find many useful features of the tool and use it to easily and simply transfer the files without any hassle.
Features of EaseUS MobiMover
Let us find the cool features of the tools to get a better understanding of how the software works and how you may use it for your benefit: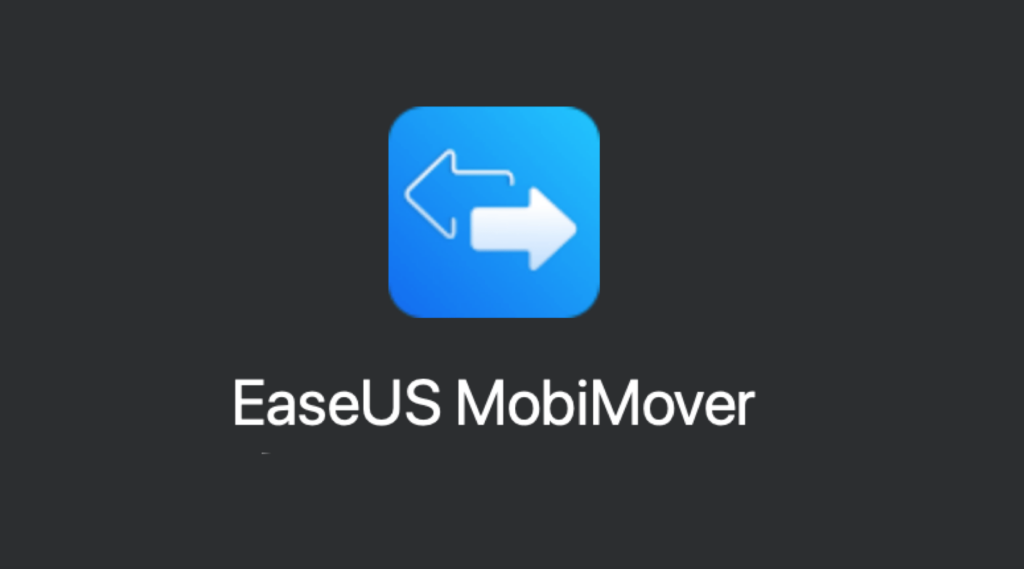 Easy to Use Interface
The interface is neatly designed and looks very simple with easily identifiable icons. Each function is placed in order to make it easy to navigate and work efficiently. The theme is predominantly dark and this makes the content highlighted with good contrast. You can surf through the interface and easily locate all the functions without any confusion.
Recommended Post:- Download TeraCopy Free for Windows PC
Data Transfer from iPhone to iPhone
The software not only allows the transferring of files from iPhone to Windows but also allows users to transfer data from one iPhone to the other. This feature is very helpful when you want to change your phone and you are jumping to a better model of the iPhone from your old one. You can also transfer your data from iPhone to any Apple device namely iPad, Mac, and iPhone.
Transferring from iPhone to PC
Normally, you will have iTunes or iCloud access for transferring data from iPhone to a computer but with EaseUS MobiMover, you can do it without iCloud or iTunes. No login is required. It is easy to transfer the data as the software is built especially for transferring files. You get all the features necessary for the transferring operation as all the functions are put exactly in place to make it easier. Most iPhones come with limited, non-expandable memory and it is quite possible for a device to run out of storage space. In such situations, EaseUS MobiMover can prove beneficial as you can transfer the files to your computer and free up your mobile's storage.
Full Backup and Restore Function
With EaseUS, you can fully back up your iPhone's data and restore them whenever you want to. Backing-up and restoring is a crucial process in the safekeeping of your data. You can restore your data when something unexpected happens or you lose your iPhone device or if you are choosing to buy a new iPhone to which you can restore the data. With iCloud or iTunes, you only get 5 GB of free storage space for backing-up your data but with a computer at your side with EaseUS MobiMover, you get a lot more storage space.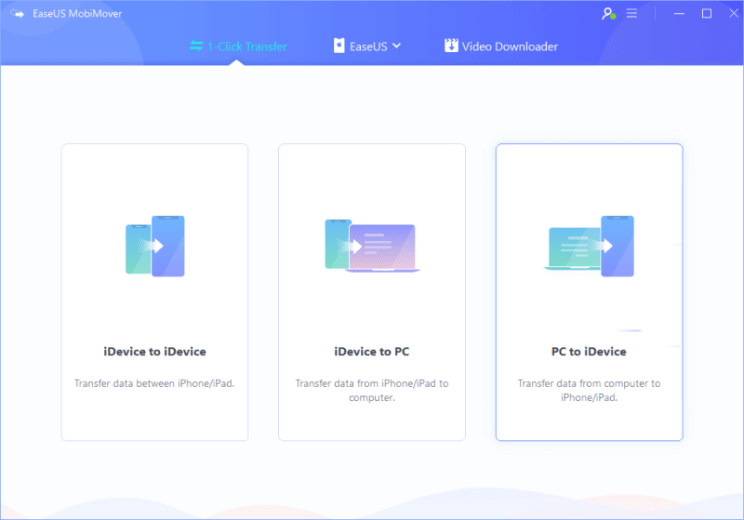 File Management
With all the features of the software, you can efficiently manage the files on your iPhone using your computer. File management with a computer is more efficient than managing it using an iPhone as you get a more precise view of the files stored on your phone. Long term usage of a device can make it slower as there may be many residual junk files that get stored on the mobile phone. With EaseUS, you can efficiently clear those files to save space as well as improve your device performance. You can import, export, and do much more with the software to manage your files and keep your phone clean.
Freeware
EaseUS is a freeware tool which means that all the functions are free and can be used without any premium. This can be a perfect alternative for iCloud or iTunes for file transfer as iCloud charges money for extra storage space other than the 5GB.
System Requirements for downloading and installing EaseUS MobiMover 
These are the requirements that your computer will have to satisfy if you want to download and install EaseUS MobiMover:
You will have to have a Windows system that is 7,8,8.1, or 10.
You need to have a 500 Mhz processor or one that is faster than that.
You need a RAM that has a capacity of at least 1 GB.
Your hard disk needs to have at least 100 MB of available space.
Downloading and installing EaseUS MobiMover for free
You can check out these steps to find out how to download and install MobiMover on your system: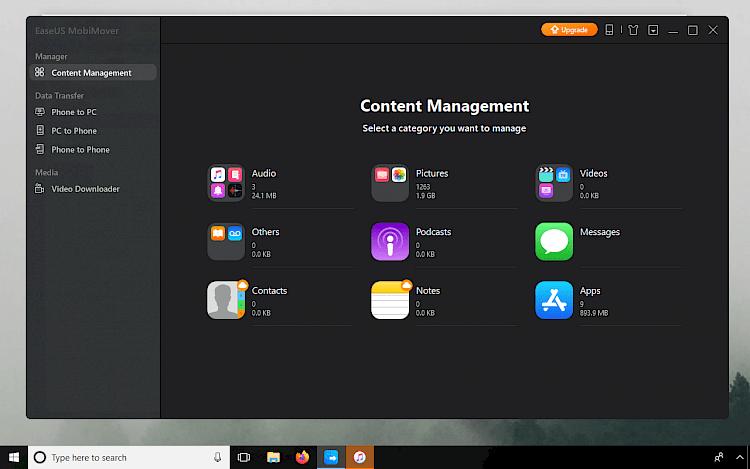 Find a great website for downloading MobiMover for free and ensure that it is free from dangerous malware. You definitely do not want to enter some website that could potentially harm your computer in any way.
Select the link that you want once you find one and then wait patiently for the executable file of the EaseUS MobiMover to get downloaded on your computer.
You should then select this file and wait for the installer to get the installation process to start.
Respond to the prompts and click the Install button at the end so that EaseUS MobiMover will get downloaded on your system.
Please download and install EaseUS MobiMover and try it out if you have not done so before. You can share your thoughts about EaseUS MobiMover in the comments section if you want so that other people can learn more about it.