CorelDRAW 11 was released almost 2 years after its previous version, CorelDRAW 10. The retention of programs such as CorelDRAW, Corel PhotoPaint, and Corel Rave was met with favourably by users. Supporting utilities such as Bitstream Font Navigator, CorelTrace, and Microsoft Visual Basic for Applications, have also been added. These will definitely make working with CorelDRAW 11 much easier for users than before.
One of the problems faced was that CorelDRAW 11 was not available to Windows 98 and Windows ME users. They had to upgrade their OS if they wanted to use CorelDRAW 11. This upgrade may be expensive for most users. Security issues that are present in these versions of Windows may also be difficult to deal with for most users.
Features of CorelDRAW 11
The user can read through the following features that have been listed to know more about CorelDRAW 11: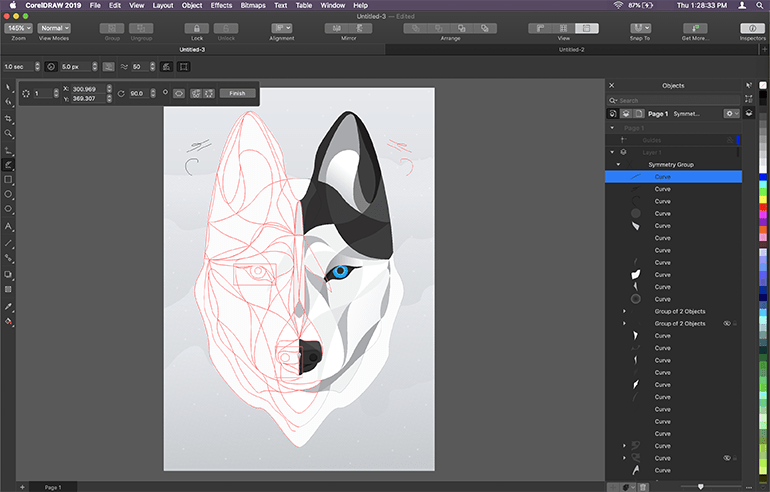 Smudge Brush and Roughen Brush
The user can modify any shape that is in front of them using these wonderful brushes. It is advisable to try these brushes out on a tablet because they may not be able to handle a lot of pressure. The Smudge Brush can be used to smudge the outlines of a curved object. The Roughen Brush can be used on curved objects as well. It creates a ripple effect in the object depending on which part of the object the user has selected. A really cool motion blur effect can also be created using Roughen Brush.
Drawing Tools
There is an inclusion of new 3-point drawing tools in this version of CorelDRAW. The user can now create, position, and angle any one of the drawing tools by clicking on them twice. The three tools that are available are the 3-point Ellipse tool, 3-point Rectangle tool, and 3-point Curve tool. These tools are excellent at what they do and make it very easy for the user to draw the shapes that they want(predefined).
Users who have used CAD programs will find the use of these tools familiar. CorelDRAW 11 has also added a new tool called the PolyLine tool that can combine the different modes of the freehand drawing tool. The user can use this tool to click, drag, and alternate between straight, and curved lines. Logos can be neatly traced out using this tool as well. The newly added Pen tool can improve the control that the user has over what they draw, making it much simpler to create the curves and straight lines that they desire.
Photo Paint
If you have ever tried to photograph a person or animal in a dark setting, you would have experienced this problem called Red Eye. This can completely ruin an entire picture if it is not taken care of properly. CorelDRAW 11 has introduced a wonderful new tool that can be used to take care of this problem. The user has to select the tool, change the size of their brush, and then click on the red eyes that are present in the picture. The red eyes will now be gone and the highlights in the eyes will still be present.
Text Features
Certain parts of the original text may end up getting lost when text is imported using the file import command. In CorelDRAW 11, there are now 3 new options that can be used to import text. In the first option, users can maintain the fonts and formatting of their original text. In the second, they can keep their formatting and discard the fonts. In the final option, the user can discard all of their formatting and fonts. These options will definitely be of great use to users who need specifically formatted text. It is advised to be careful using this feature as it can be problematic from time to time.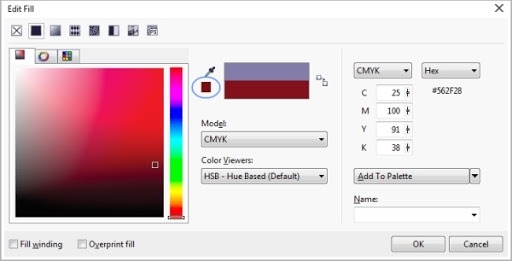 Export and Import Filters
There have been over a 100 new export and import filters that have been introduced in CorelDRAW 11 that will definitely be of great use. This version of CorelDRAW contains a .plt filter in the standard installation. The simulated fill in the .plt filter has not been fixed yet which users should be mindful of.
Downloading CorelDRAW 11
These are the steps that have to be followed in order to download CorelDRAW 11:
The user should search for a free CorelDRAW 11 download in their browser and move to the appropriate website which has the download link.
They should select the Download button and then the Click here to proceed.
They should then select the Then Download option that will be visible to them on the next page.
The downloaded zip file should be extracted to the appropriate location.
The user should then double-click the executable file which will trigger the installation process.
The user should follow all the steps that are displayed and enter the appropriate details, including the serial number of their product which they can get from a text file containing it(will be available when the user downloads the zip file).
The user can register their product if they want when they are asked to.
CorelDRAW 11 can now be used and enjoyed by the user.
We had a wonderful time putting this article on CorelDRAW 11 together for you and hope that you had a great time reading it. There are so many new additions in this version of CorelDRAW and enhancements added to pre-existing features that will definitely make it a treat for you to use. You can install this version and try it out for yourself and also suggest it to your friends, and family if you want to. If you wish to discuss anything with us regarding the article, please feel free to reach out to us below and we will do our best to get back to you with an appropriate response.