Hello user, good news for you. Microsoft has officially announced the Windows 10 2022 Update, which is named after the Windows 11 2022 Update, which was released a month ago. However, it is also known as "Windows 10 22H2."
After installing this update, your operating system will be updated to Build 19045.2130.
Users on Windows 10 version 20H2 or higher can upgrade to this version faster than those on older versions via the Windows Update Settings page. You can also perform a clean install using the ISO files available for download below.
Furthermore, users of the Home and Pro editions will receive 18 months of service, while users of the Enterprise and Education editions will receive 30 months.
This update is less impressive than the recent Windows 11 feature update because it lacks any significant features. In fact, Microsoft made no mention of the new changes in their announcement.
Windows 10 is a recent Microsoft operating system that restores many features lost in previous editions and introduces long-awaited functionalities that have been available on competitor software for some time.
The return of the Start menu to the traditional desktop after its disappearance in Windows 8.1 is one of its main novelties. It allows you to access most of your installed programs as well as the 'Live Tiles' on the Metro desktop, which is another significant improvement to the operating system: Windows Store applications will eventually be combined with traditional ones, allowing you to use both in Windows.
Another much-anticipated addition is the ability to work on multiple virtual desktops at the same time. 'Task Switch' has dramatically improved usability by allowing you to switch between windows, making it much easier to use multiple programs at the same time.
All of these features have been combined into a single edition of Windows that supports all platforms. That is, the same version of Windows 10 can be used on both desktop computers and ultra-compact devices.
System prerequisites
Minimum requirements for all Windows 10 editions (applicable to version 22H2):
1 GHz processor or higher is required.
RAM: 1 GB (32-bit), 2 GB (64-bit).
Disk space of 32 GB.
How Can I Download the Full Version of Windows 10 22H2 ISO 64-bit/32-bit?
On October 18, 2022, the sole feature update for Windows 10 in 2022 was made available. The Windows 10 2022 Update is this update. Another name for it is Windows 10, Version 22H2.
To check for updates, go to Windows Update. After that, download and install this update on your device. However, you can also use the Windows 10 22H2 ISO that you download to install the Windows 10 22H2 update.
Now the question is where to get Windows 10 22H2 ISO 64-bit or 32-bit, and how to do it.
Searching for third-party download sources is optional. It is simple to obtain a Windows 10 22H2 ISO file by utilizing an official Microsoft tool. It is also available for direct download from the Microsoft website.
Microsoft Windows 10 22H2
The updated version of Windows 10, known as Windows 10 Version 22H2, comes after Windows 10 Version 21H2.
With several new features and enhancements targeted at enhancing accessibility, security, and productivity, it was released in October 2021.
The Start Menu, File Explorer, and the Windows Shell have all been improved. Furthermore, given Microsoft's goal of providing high-quality updates rather than merely a large number, this version is anticipated to be more stable and dependable than the previous iterations.
Method 1: Download Windows 10 22H2 ISO in 64- or 32-bit with Windows 10 Media Creation Tool
Windows 10 Media Creation Tool allows you to download Windows 10 22H2 ISO full version for free. The most recent Windows 10 build has been added to this tool. This method allows you to download Windows 10 22H2 ISO 32-bit as well as 64-bit versions.
Step 1: Visit the website to download the Windows 10 software.
Step 2: To download the Windows 10 Media Creation Tool to your device, scroll down and click the "Download tool now" button.

Step 3: Open the folder containing the media creation tool that you downloaded. As you can see, MediaCreationTool22H2 is the tool's name. You can see the tool's version, 10.0.19041.572, by hovering over it. To run it, double-click on it. Click the Yes button to proceed if the User Account Control interface appears.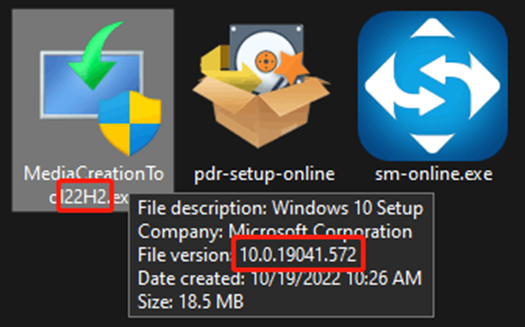 Step 4: To proceed, click the Accept button when you see the page with the license terms.
Step 5: Choose Create installation media (USB flash drive, DVD, or ISO file) for another PC on the following page.
Step 6: Select the Next button.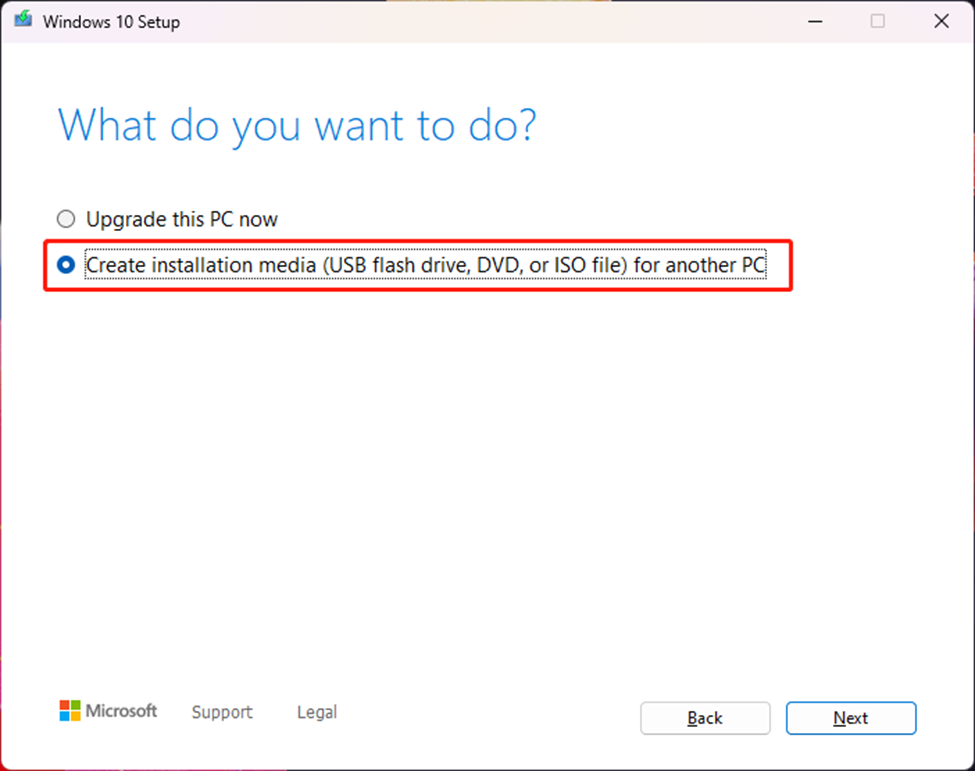 Step 7: To proceed, choose the required language, architecture, and edition on the following page. In this step, you must choose 64-bit (x64) for architecture if you wish to download a 64-bit version of Windows 10. You must choose 32-bit (x86) as the architecture if you wish to download a 32-bit version of Windows 10.
Step 8: Click on the Next button.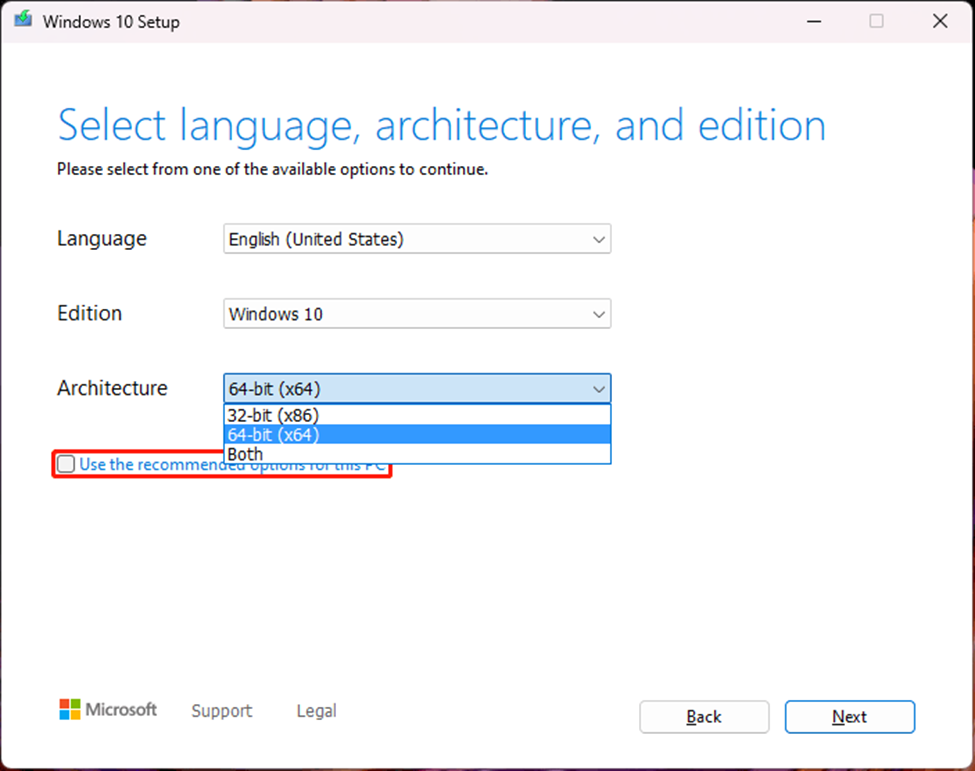 Step 9: On the following page, choose the ISO file.
Step 10: Select "Next."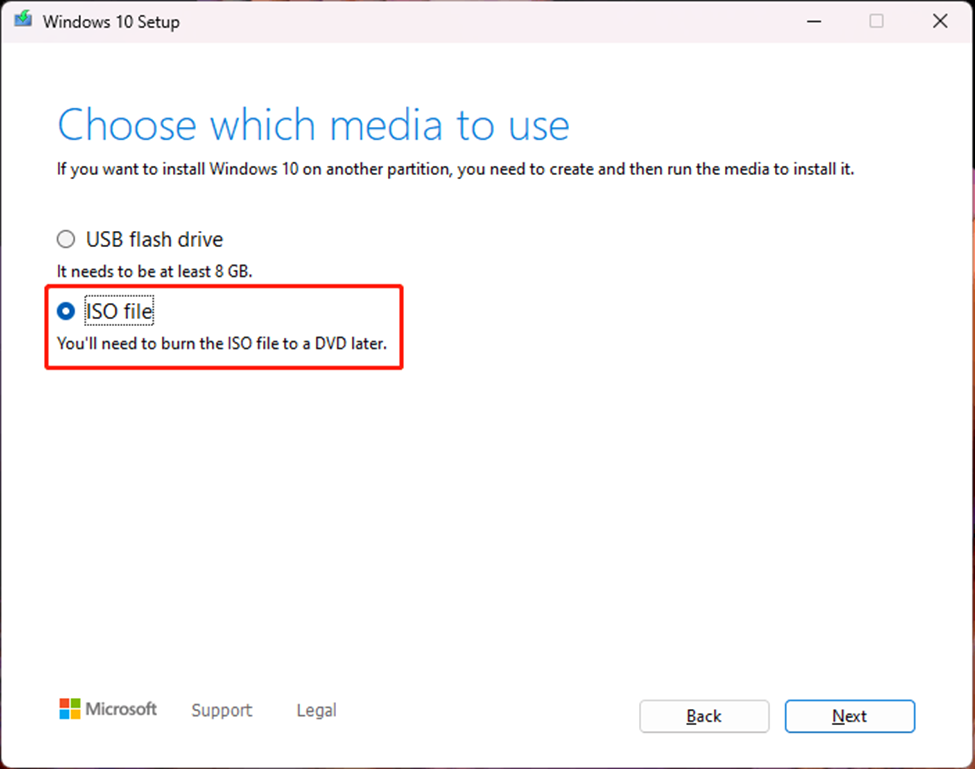 Step 11: Choose a location to save the Windows 10 ISO file and, if needed, rename it on the pop-up page.
Step 12: Select "Save."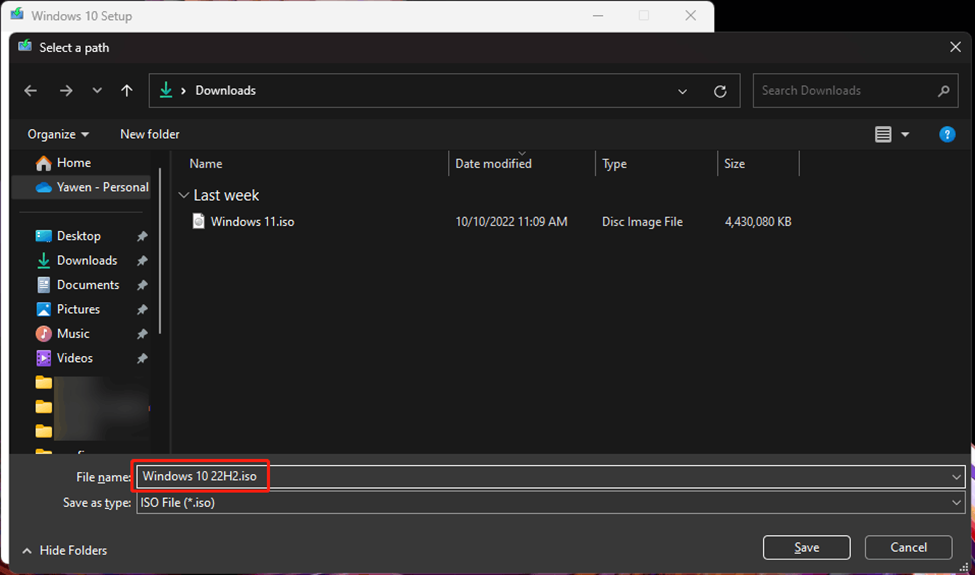 This tool will start downloading the ISO file after you complete these steps. During the procedure, you can continue to use your PC.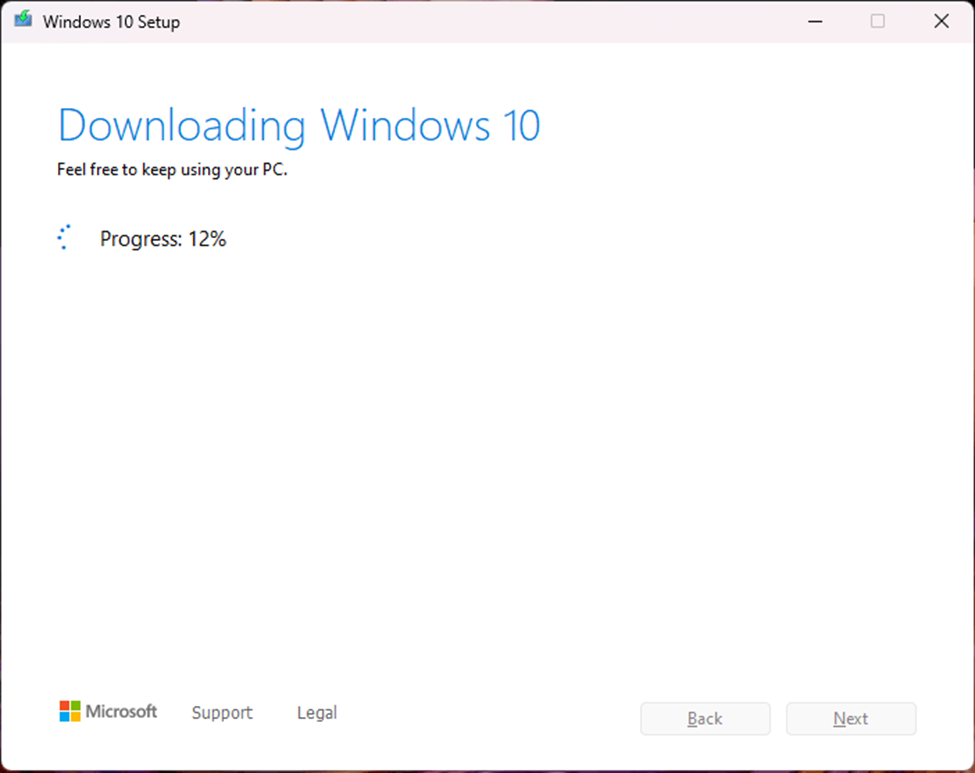 Once the process is complete, the downloaded Windows 10 ISO file will be in the designated location.
Method 2: Download Windows 10 22H2 ISO in 64- or 32-bit version from the Microsoft website
Microsoft permits the direct download of Windows 10 ISO files on non-Windows devices, including Mac computers, Android smartphones, and iPhones.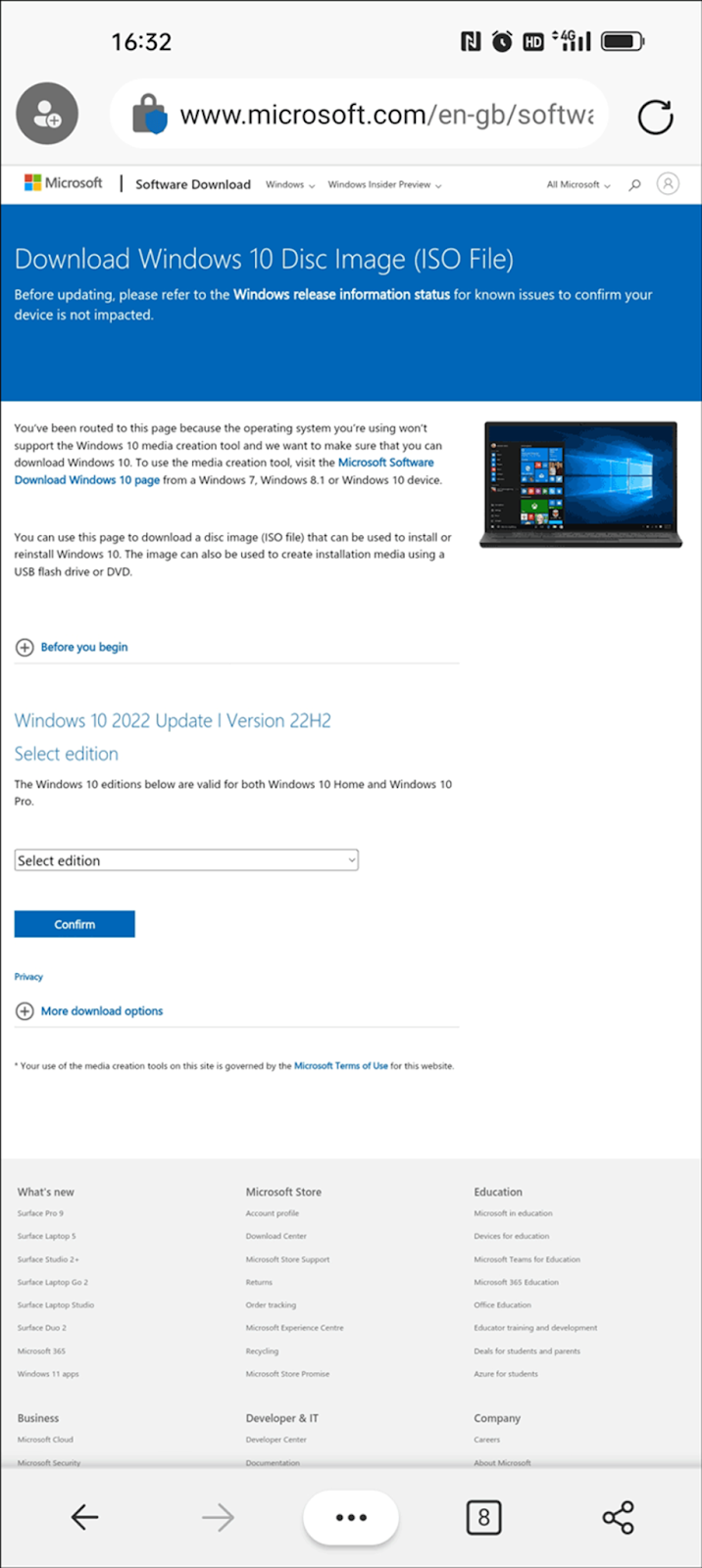 Does this indicate that downloading it onto a Windows PC is not possible?
Not precisely! You can switch to a non-Windows user agent using Chrome's Developer tools.
The 32-bit and 64-bit versions of Windows 10 22H2 (the Windows 10 2022 Update) can also be downloaded using this method.
How to Check Your Windows Windows 10 version
How to obtain the most recent version of Windows 10. Here are the steps"
Step 1: Download the Windows 10 ISO with the most recent KB update.
Step 2: After installing Windows, make sure you turn on the internet when the installation is complete.
Step 3: Next, go to the update file, install the KB update, and restart your computer.
Step 4: Press the Windows + I key combination to open settings, then choose system > about to make sure your copy of Windows 10 is up to date and running version 21H1. to see what version of Windows you have.
You will see the image below if your version of Windows is current, as it was when this article was written.
What Is the Difference Between Windows 10 Versions 21H2 and 22H2?
When compared to Version 21H2, Windows 10 Version 22H2 has several improvements and security fixes. However, as a user, you will notice no visible difference in the operating system.
There are no new features in this release, only improvements and fixes.
What's new in this release?
Although version 22H2 is a significant feature upgrade for Windows 10, it contains no new features. Instead, Microsoft has concentrated on releasing long-overdue quality improvements and security updates.
Is it worthwhile to update to Windows 10 Version 22H2?
This question has no definitive answer. The general rule is to keep your system up to date at all times. This update will improve the stability and dependability of your computer.
Conclusion
We hope this article was helpful to you. And if you wish to download your device's 64/32-bit version of Windows 10 22H2? Such a file is readily available for download from Microsoft or through the Windows 10 Media Creation Tool. Depending on what you need, you can choose an appropriate method. Ensure you follow all the steps mentioned above while downloading the 22H2 version of Windows 10.