If you are a tech-savvy who always look forward to seeing for upgradations, system updates, make regular changes in the system or even try new experiments in installing software then you have surely done something some changes to your OS X installation with compromising performance. Or else you might have installed recently launched updates to your OS X and several other programs had stopped operating. Hence for that, you should always have a backup OS X 10.5 installer so that you can restore the data and make necessary adjustments to your system.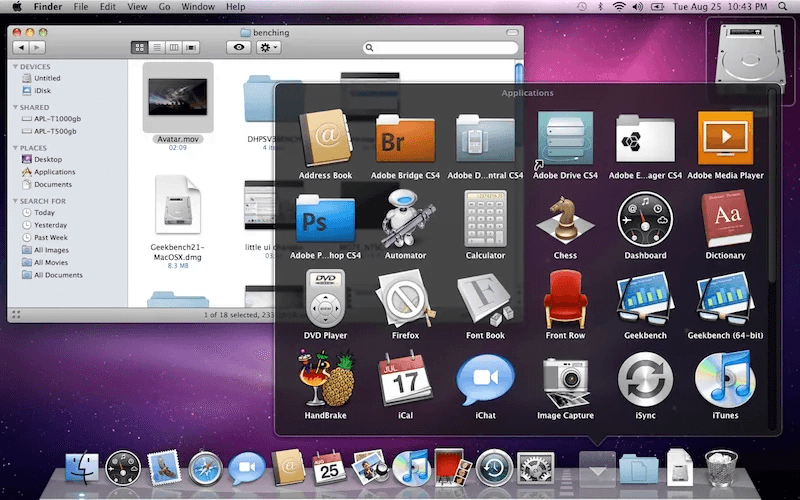 Installing OS X Leopard 10.5 using USB Flash Driver is one of the easiest as compared to other system installation process. Moreover, it let you experience the vibe of installing the same as you install Mac originally. To get a complete install all you require an 8GB Flash drive or an external USB Hard Drive.
Also Read:- How to Clean Install Mac OS X Mountain Lion 10.8 using USB
Features of Mac OX X Leopard 10.5
Automation
The software holds the latest and developed automation behavior with a flexible workflow. It has new interface improvements and allows us to create and edit advanced workflows. Moreover, it surprises users with a new gesture of "Watch Me Do" that acts as a recorder to catch user actions and replays performed in a workflow.
Boot Camp
This software assistant is active and provides easy access to the other operating system. Including Windows Vista and Windows XP on Intel-based Mac.
Dashboard
The user can see many dashboard enhancements including Dashcode for the developers to code widgets and Web Clip which allows users to be a part of any Web page opened in Safari.
New Desktop View
This update new desktop view includes a refined 3-D dock with new features called Stacks. It experiences files in a fan style, grid style, and list style. The user can adjust the desktop view according to its likings.
Dictionary
This dictionary feature help user with the search from the source called Wikipedia and apply terminology both. It provides Japanese-language dictionary Daijisen. Moreover, this dictionary includes Progressive J-E dictionaries and Progressive E-J.
Finder
The user can also experience a newly designed Finder as it throws the same vibe of iTunes7, including Cover Flow and a Source list-like sidebar.
Mail
The Mail section is also refined along with the stationary, notes, to-dos, and advanced RSS feeds.
Network file Sharing
Network file Sharing has come up with some recent productive improvements including granular control over permissions, the capability of sharing individual folders, consolidation of AFP, SMB, and FTP.
Parental Controls
Parental controls have a new face for the user with the ability to place restrictions on the maximum usage of the internet and set parental controls with the help of remote setup.
Photo Booth
Photo Booth has come up with an enhancement of multi-colored screen technology and video recording with real-time filters.
Podcast Capture
This is an application that allows users to capture and share podcasts.
Preview
Preview features in add-on to support extractions, markup, instant alpha, annotation, graphics, size adjustment tools, and search.
Quick Look
A quick look allows users to view documents without opening them in any other application and preview it with a full screen. Plug-ins are available for this feature to view other files in no time.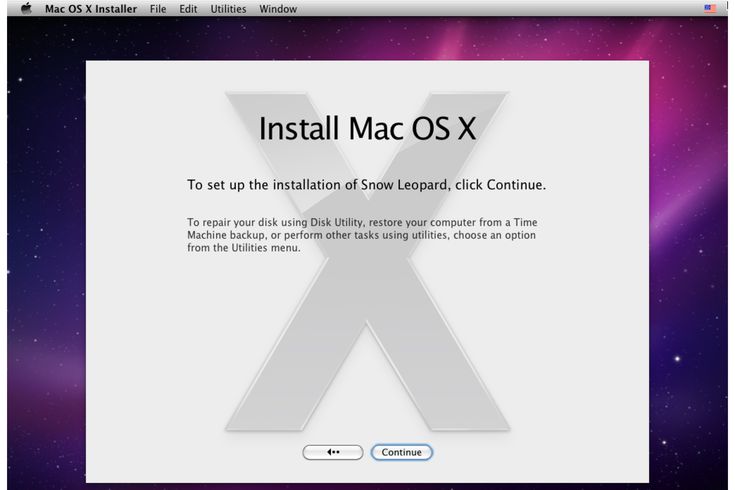 We have got some minimum steps to clean and install Mac OS X Leopard 10.5 using USB
Insert the OS X 10.5 Leopard DVD into your Mac
Open system preferences > startup disks > restart into the OS X 10.5 Leopard DVD legal pages. This will help display until you get to the screen to get permission to select your installation Volume.
The user cannot select USB Flash Drive. To select the utility visit menu bar and open disk utility.
Now, select the USB Flash Drive > click Partition > click options
Select the GUID Partition Table. This will help your computer boot from the USB devices
Provide a name to the volume > click apply
Exit disk utility and go back to the volume selection screen.
Select the volume and continue the OS X 10.5 installation
If the user is installing on 8GB Flash Drive, the user is required to personalize the installation and remove any of the existing printer drivers, fonts, language from your system so that you can reduce the installation process to fit on the device.
As the user has completed the installation of OS X 10.5 using USB devices, it should boot up to the device following System Preferences > Startup Disk.
Clean Install Mac OS X Leopard 10.5 using USB
You can Clean Install Mac OS X Leopard 10.5 using USB by accessing the link below. Also, confirm that you simply have enough copy before you proceed with an equivalent. There are tons of duplicate ISO images on the market and it's best to download an equivalent from a trusted source.