A driver updater software is to check the newly available update of the drivers. The users should always pay attention at the time of installing software, a software installer includes optional installs.
A driver is one of the important software components that enable a device to communicate with an operating system. Driver update software creates a connection between software and hardware on your operating system. If you have got any additional device for your computer like a printer, it requires the right device drivers to install it in your system. To carry forward and install the driver or printer for your computer you have to know the model of your device or when your PC or laptop drivers become outdated.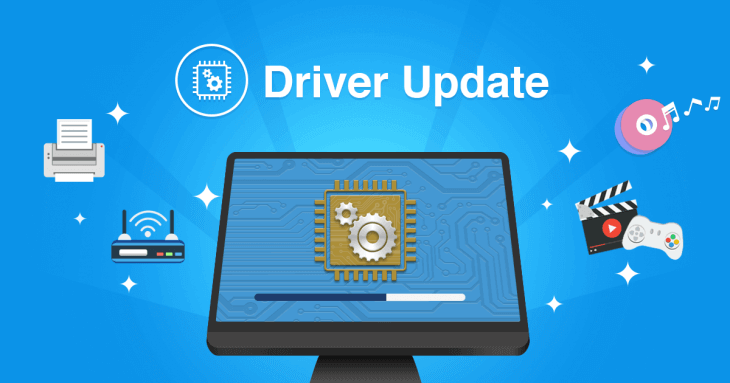 How to Update Windows Drivers
Use of Windows Update: With the use of Windows update your computer will automatically download and install several recommended updates by the operating system.
Manual Install: By installing the drivers manually, either using the disc having drivers that came with the purchases of the device or downloading from manufacturers' websites.
Drivers Updater Software: The most convenient way to update your drivers is by using windows drivers updater software.
Free Driver Updater Software to Use in 2020
Following are the best free driver updater tools you can use in 2020:
1. Iobit Driver Booster
This driver is no cost associated and completely free. The best element this driver offers is it automatically detects all the outdated drivers for your computer hardware. Driver Booster 5.2 supports Windows Vista/ Windows 7/ Windows 8.1/Windows 10.
Moreover, this driver has a user-friendly interface that helps users to update drivers on their operating system at ease. The list of drivers found in Driver Booster is certified.
2. DriverPack Solutions
DriverPack Solutions is another option for updating if any device driver is missing or outdated. DriverPack Solution is not a heavy program and takes not much time in downloading and connecting to the internet for finding free online driver updates. This driver has a user-friendly interface that makes experienced users with easy installation.
Even though you have a lack of network connection, DriverPack Solutions lets you download and install device drivers at ease. All you have to do is download the driver pack offline version that contains all the required drivers. DriverPack solution is considered a package of the solution to fix all the errors that the user is facing in the operating systems and the applications.
3. Free Driver Scout 1.0
This driver is considered as one of the best driver updater software. It has a feature to update all device drivers automatically to your computer. Once you install a free driver scout it starts scanning for any outdated device driver and removes it from the operating system. After that, it installs all necessary drivers without asking for any permission manually.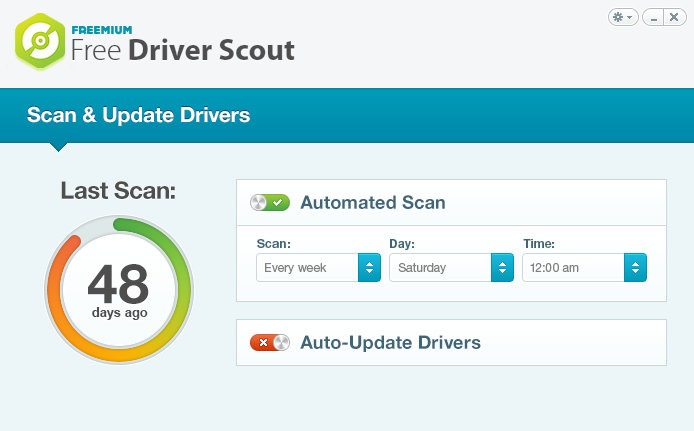 Free Driver Scout 1.0 has a user-friendly interface and it can create backups and restore updated drivers. The user can also get a full backup of device drivers and can restore it whenever needed. OS Migration tool helps drivers to search for the new OS and saves these updates a flash drive or CD. Later, the user can run that tool whenever the user wishes to install a new operating system and restore device drivers. Free driver scout 1.0 is accessible to Windows 8, Windows 7, Windows Vista, and Windows XP.
4. Sam Driver 15.5
Sam Driver 15.5 is one of the most recommended driver updater software as it features similar options that we can get in other Driver updating software. After the user successfully installs the driver in the operating system, it automatically starts scanning your PC and notifies you about the missing and outdated system drivers.
5. Driver Identifier 5.2
This driver is one of the simplest programs as it takes no lengthy steps to update and install in the operating system. This driver is available on Windows 10, Windows 8.1, Windows 7, Windows Vista & Windows XP. Driver Identifier 5.2 is a free driver updater program that enables the user to update drivers at free of cost. With the support of Driver Identifier 5.2, the user can manually scan for drivers without an internet connection. When the scanning is successfully finished, it will ask the user to save the list of device drivers to the HTML file.
Download Driver Updater Software 2020
You can download driver updater software 2020 from their official website. Also, make sure that you have enough back up before you proceed with the same. There are a lot of duplicate ISO images on the market and it is best to download the same from a trusted source.