Data transfer from an android device to a Windows computer can be tiresome at times; you either need to connect your Android phone to your computer via a USB cable and then locate the files on Android using the computer or transfer them. You can also save the files you need to access on the computer on cloud storage using which you can access the files from anywhere around the world provided that there is internet availability. These methods are slow and tiresome.
While using a USB to transfer files, the chances of files not getting copied properly are very high. During this process, using either of the devices will slow the transfer, hence you have to let the transfer get completed in order to use the devices. This is pretty time-consuming and you may have to wait a while. To solve these difficulties with ease, there are applications that allow you to mirror your Android device on your computer anywhere on the planet provided that both your computer and Android device are connected to the internet. You just need to install a simple application on both your devices to use the mirroring feature. Mirroring can be done for not only transferring files but also for connecting your Android phone with your Windows computer. 
Mobizen Mirroring app is a software that you need to install on both the Android device that you need to mirror and the Windows computer on which you want your Android device to be mirrored. When Android is mirrored on the computer, there are lots of things you can do with your PC to perfectly control and access many features of your Android phone. You can use your Android on your computer in real-time.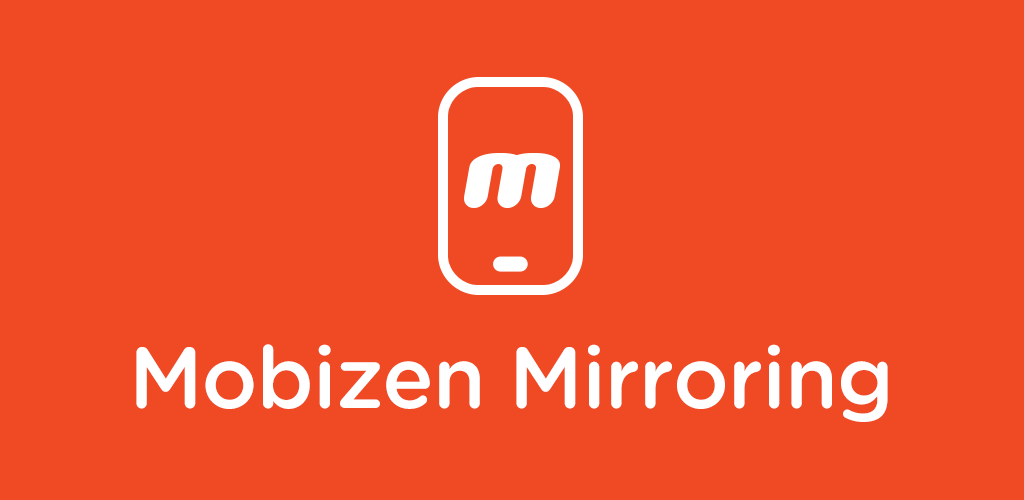 In this article, we will discuss all the functionalities of the software, its minimum PC requirements, and how to download the software for Windows. Follow along to learn everything you need to know to start using the mirroring software.
Recommended Post:- Download MP3Resizer for Windows 10 full version
Features of Mobizen Mirroring Application for Windows PC
Having a good look at the features that are here will let you have a great understanding of Mobizen Mirroring Application for Windows PC and what can be accomplished using it:
Easy Mirroring
When using a specialized mirroring application, the efficiency of mirroring becomes easy and using the Android with a PC becomes easy. With good internet connectivity, the responsiveness of the software increases and you can use the phone with ease.
Multiple Methods for Connecting your Devices
You can mirror your Android to your PC with many ways to connect it; you can connect via USB, Wi-Fi, 3G, and LTE.
Notification
With Mobizen mirroring, you can view mobile notifications and access them without having to use your mobile.
Drag and Drop File Transfer
Files from your mobile can be transferred easily by just dragging it and dropping the file in the desired location. This is one of the fastest ways for file transfer on the go. Even the vice-versa is possible, where you can drag a file from the computer and drop it to the Android device.
Direct Media File access
Any media file from the Android phone like music and videos can be directly streamed on the computer without having to copy and paste them on the computer. This feature can be very useful and save tonnes of time and storage space.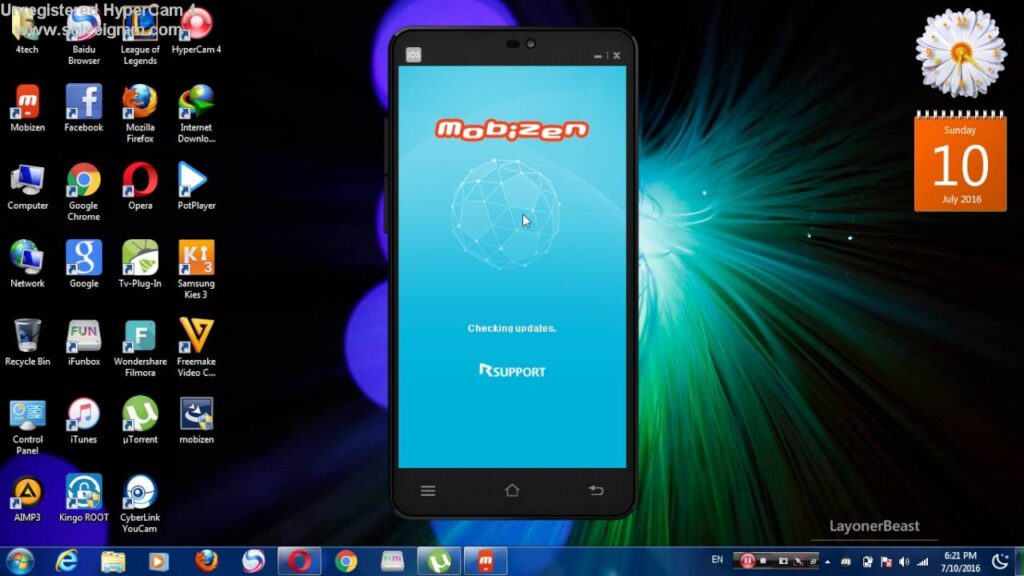 No Root Required
Many software that mirrors Android devices needs root permission. Rooting is a problematic process and once you have rooted your Android, it unlocks various features of your phone but you will avoid the warranty and some mobile manufacturers can sue you for violating their policy. With the Mobizen Mirroring app, you have to go through none of these problematic processes as there are no requirements to have root permission to use the software.
Full Control on the Android Device
With the Mobizen software installed on the PC, you will get full control of your Android phone without even touching it. You can access all the applications that you want, play games, send and receive messages, edit pictures, and much more.
Improved Workflow
The software comes in handy when you need to work on your computer and have tabs on your mobile without getting too absorbed in it. You can use Mobizen to mirror your Android and then keep tabs on your mobile, send and receive messages, work efficiently on presentations, transfer files from mobile to computer, and vice-versa. You don't have to manually use both devices when you can use one to control both. Mobile phones can sometimes be distracting and this distraction can be managed by using Mobizen Mirroring.
Cross-Platform Compatibility
Mobizen mirroring is compatible with Windows and Mac, you can mirror your android on both the mainstream computer OSes and efficiently use the features of the software.
Minimum PC Requirements
These are the requirements that your computer will have to satisfy if you want to download Mobizen Mirroring App on it:
To use the software, you need to install the appropriate applications on both your Android device and Windows PC.
A good and stable internet connection is a must to access all the features of the software and use it without any lag issues.
You need a computer running Windows 7 or later OS to use the software.
As for hardware requirements, any computer that can support Windows OS 7 and higher are most capable of running the Mobizen software.
How to Download Mobizen Mirroring App For Windows PC
These are the steps that you will have to follow if you want to download and install Mobizen Mirroring App on your computer: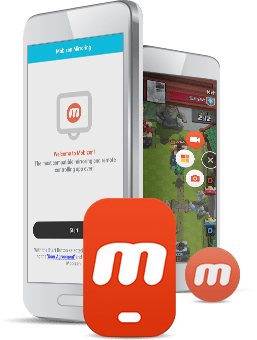 To download the software, start a preferred web browser and search for a download of Mobizen Mirroring application for Windows:
From the search results, choose a good website to download the software.
On the website you choose, search for the download option and click it; that will download the software to your computer.
Once the download is complete, you can install it on your PC and start using the mirroring features.
You need to download the Mobizen mirroring software from the Google Play Store on your Android device to mirror the phone on the computer,
We hope that the article was useful and you were able to comprehend the features and download procedure for Mobizen Mirroring software. Feel free to use the software and experiment with different features by yourself to understand the features better. This software will really save a lot of time and effort in mirroring and file transferring.